RSS
Weiterleiten
30. Okt. 2009, 23:07
Coldplay
-
Viva la Vida or Death and All His Friends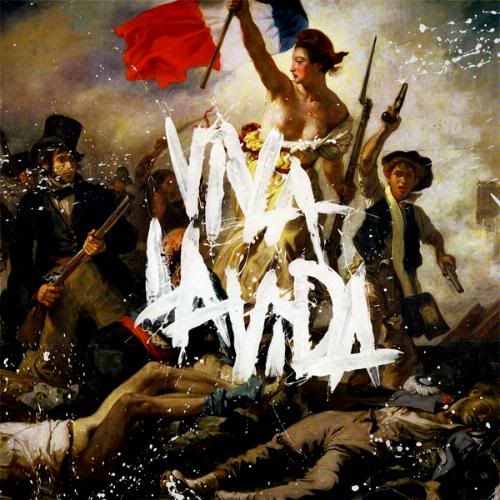 Shameless cover art really...
Coldplay have moved from the raw minimalism of
Parachutes
and
Rush of Blood to the Head
to adventurous and wide sonic landscapes. I was so sceptical about this new album, after hearing them exchange their original stripped down sound to more anthemic
U2
-ish all over the place type of rock with
Speed of Sound
. I could never really connect to U2; they're too big for me and I prefer more intimate music. But I needn't have been sceptical. Despite playing it "big", Coldplay have not lost the warmth and intimacy of their essence on Viva La Vida. The music's just so dreamy and mystical that I got lost in it. Also, for the first time ever
Chris Martin
sounds kind of sexy... I've never heard him sound sexy before. In the track
Yes
, he uses his lower register and it works amazingly. It even makes him sound kind of foreboding, which is something Coldplay has never sounded before. He's finally showing some libido, this man.
I do hear U2 influences, but I also hear
Radiohead
and
Enya
(that's right, world music) influences. So what? All music is influenced by something. It still sounds like Coldplay – very advanced, artsy Coldplay. Every time I listen to it, I discover something new in its diverse and complex melodic compositions. Another true masterpiece has emerged.
What I love about this album is that it's not the same whiny one-dimensional Coldplay anymore; it's three-dimensional Coldplay now – both uplifting and dark, deep and easy breezy. Viva La Vida is fun, touching and never boring.
10/10
Tracklist
Life in Technicolor
Cemeteries of London
Lost!
42
Lovers in Japan/Reign of Love
Yes/Chinese Sleep Chant
Viva la Vida
Violet Hill
Strawberry Swing
Death and All His Friends/The Escapist