i may be a little late on a few of these (i.e. Tubeway Army), but nonetheless, they were recent acquisitions in my arsenal of music. no, i didn't download them either, i bought these babies.
DJ Spooky
- Creation Rebel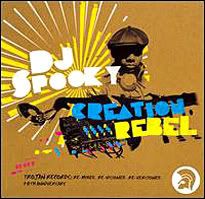 i always was a fan of DJ Spooky's album he did with
Twilight Circus Dub Sound System
('Riddim Clash'). the merging of Spooky's atmospherics and spaced out beats seemed like the perfect match for the Twilight Circus's classic dub sound. lately, Spooky had lost me with some of his mixes. this however, made me a believer again. Spooky takes tracks from the Trojan Records catalog and remixes them into one long DJ mix. essential!!
ESG
- South Bronx Story Vol. 2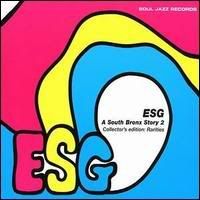 really, before you listen to this, you should pick up part 1 as well. the Scroggins sisters, to me, were way ahead of their time, and had the punk/funk/groove down way before others (i.e. Liquid Liquid, Tussle, Holy Fuck, LCD Soundsystem, etc...). of course, most hip hop heads will know them for their track 'UFO' (on part 1), but the rest of their catalog deserves a listen as well.
Dizzee Rascal
- Maths & English
a buddy of mine sent me a track off this album when it first came out. i played it repeatedly - 'Hardback (Industry)', but never bothered to get the whole album. i managed to run across it the other day while at the record store looking for new stuff to buy. i snatched it up, and it's pretty damn good. Dizzee splits the production on here with some other artists (Shy FX anyone?), and manages to revive that old school hip hop sound and update it.
MGMT
- Oracular Spectacular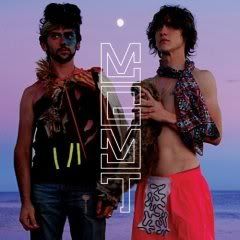 i bought this album completely blind. i had never heard of the artist, nor had i heard any trax. the cover alone sold me. i always get amped when i buy a record off the cover alone and the music grabs me as well. this is one of those times. i really can't describe their sound. it borders on Bowie, Beach Boys, Animal Collective, psychedelia, indie and funk...if that's possible.
South Rakkas Crew
- Mix Up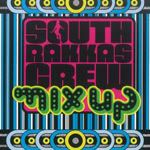 i had several remixes by this group in my collection (M.I.A., Beck and The Bug), but had never heard their stuff. someone sent me a link a few months back informing me about Mad Decent signing them. i kept reading all these reviews online about their album Mix Up being nuts and one of the greatest ragga/dancehall albums in a while. i totally bought into the hype and tracked it down. i had to mail order it through their website (now it's available in stores, if i'm not mistaken). this has been stuck in my head for months. South Rakkas Crew manages to sample Josh Wink and Chaka Khan on the opening track and create a juiced up dancehall track. the mix itself is all over the place (sampling a Sesame Street song, indirectly covering the Jackson 5's 'Can You Feel It' and Yvonne Elliman's 'If I Can't Have You'...interesting tidbit - i always sang that song as "if i can't have
DREW
"). i don't understand why this guy isn't bigger.
Steve Aoki
- Pillowface and His Airplane Chronicles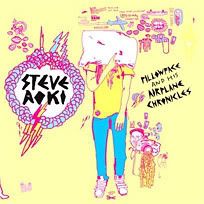 this style of music was beginning to wear thin on me. Steve Aoki managed to inject some new life into it. he throws in some new and exclusive tracks (for the trainspotters) and mixes them into some older tracks for one of the better dj mixes i've heard in a while. he also brings in some mcs to rap over the tracks and make them sound new (i.e. Spankrock, Santogold, Har Mar Superstar, etc...). a little bit electro, a little bit rock, a little bit dirty.
Venetian Snares
- Hospitality
hmmm...what can i say? it's damn good! get it!
Tubeway Army
- Replicas
no, i'm not just discovering this album. i've owned it two other times in my lifetime and managed to sell it (probably for weed when i was younger). i found it used at a record store the other day and bought it. the cover, i guess, is one of those iconic images that stays with you. back when i was a little rivethead running around wearing too much black, leather and army gear, this album soundtracked my late night drives around the city. there's this coldness to it, but there's also this warmth in the sounds. glad i found it again.