♥ ♥ * ღ ♥ Veronica ♥ ♥ ღ ♥ * (Michael, always love you! Mourning eternal ...), 25, Weiblich, Brasilien
www.youtube.com/watch?v=lJ…Zuletzt gesehen: November 2013
5

0

8

2

gespielte Titel seit 2. Dez. 2009
259 Lieblingslieder | 2 Beiträge | 2 Playlisten |

368 Shouts

Feeds
| | | | | |
| --- | --- | --- | --- | --- |
| 1 | | | | |
| 2 | | | | |
| 3 | | | | |
| 4 | | | | |
| 5 | | | | |
| 6 | | | | |
| 7 | | | | |
| 8 | | | | |
| 9 | | | | |
| 10 | | | | |
| 11 | | | | |
| 12 | | | | |
| 13 | | | | |
| 14 | | | | |
| 15 | | | | |

Feeds
| | | | | | |
| --- | --- | --- | --- | --- | --- |
| 1 | | | | | |
| 2 | | | | | |
| 2 | | | | | |
| 2 | | | | | |
| 5 | | | | | |
| 6 | | | | | |
| 6 | | | | | |
| 6 | | | | | |
| 9 | | | | | |
| 10 | | | | | |
| 10 | | | | | |
| 12 | | | | | |
| 13 | | | | | |
| 14 | | | | | |
| 14 | | | | | |
Über mich
Sometimes I find myself remembering the past ...
Miss my childhood follow me ...
I remember that girl, happy, smiling, dreaming of living high, traveled awake in his dreams and thoughts, fell in love easily, smiled, joked, was always friendly ... ...
I remember the girl who was not afraid to play, dance ...
A shy girl ... When you like someone, a simple smile has left him happy one day ... make that person smile was his achievement ...
That girl who often kept to himself, words, gestures, statements, all for fear of being misunderstood ...
Compare with the girl who I became, I learned a lot, I regretted that words hide and speak today, not only to keep to myself ...
I grew up, but I believe much of that little girl was still in me ...
Romanticism, many of the dreams came back, maybe the jokes, the smiles ... the eternal friends ....
I have no more shame that I had before to show who really am ...
I know I've done wrong, I regret very much what I did, but sometimes I'm proud to still keep my way to be friendly, even after a couple of years to maintain the trust of my friends and my family ...
Yes, I became a girl "head" ...
But that girl with you forever live within me, in my heart and always appears, bringing me his eternal happiness ...
♪♫♪♫♪♫♪♫♪♫♪♫♪♫♪♫♪♫♪♫♪♫♪♫♪♫♪♫♪♫♪♫♪♫♪♫♪♫♪♫♪
****MICHEAL JACKSON is the KING of MUSIC!****
♪♫♪♫♪♫♪♫♪♫♪♫♪♫♪♫♪♫♪♫♪♫♪♫♪♫♪♫♪♫♪♫♪♫♪♫♪♫♪♫♪
♫Michael Jackson♫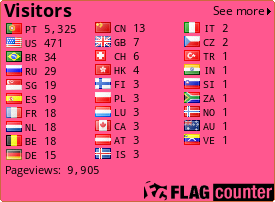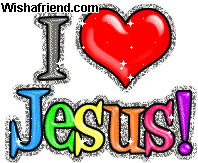 Letzte Aktivitäten
veronicatolinto hat ihr Profil aktualisiert.

Februar 2013

veronicatolinto hat ihr Profil aktualisiert.

Februar 2013

veronicatolinto hat ihr Profil aktualisiert.

Februar 2013

veronicatolinto hat ihr Profil aktualisiert.

Februar 2013

veronicatolinto hat ihr Profil aktualisiert.

Februar 2013

veronicatolinto hat ihr Profil aktualisiert.

Februar 2013

veronicatolinto hat ihr Profil aktualisiert.

Februar 2013

veronicatolinto hat ihr Profil aktualisiert.

Februar 2013

veronicatolinto hat veronicatolinto einen Shout hinterlassen.

August 2012

veronicatolinto hat ihr Profil aktualisiert.

August 2012