Alice Cooper, Lisebergshallen, Gothenburg, December 14 2009
Alice Cooper
along with
Kiss
were the ones that first got me interested in music i my pre-teens. I listened to
Love It to Death
,
Billion Dollar Babies
and
Welcome to My Nightmare
A LOT and I still love those albums.
This was my 8th Alice Cooper concert and another great one. He has always managed to surprise me what a great performer he is and what great shape he must be in to be able to tour with a show like this.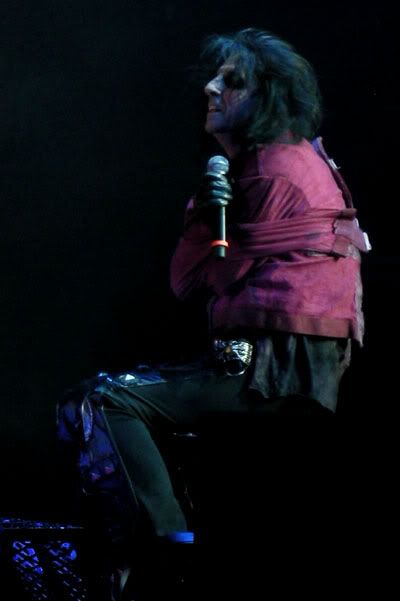 A great setlist with classics like
The Ballad of Dwight Fry
,

I'm Eighteen
,

Be My Lover
,
Is It My Body
,

Under My Wheels
and
Schools Out
(twice)... I love that he always pick a few more obscure songs for each tour and the highlights for me was hearing
Guilty
live for the first time,
Cold Ethyl
,

Department of Youth
and both
From The Inside
and
Nurse Rozetta
.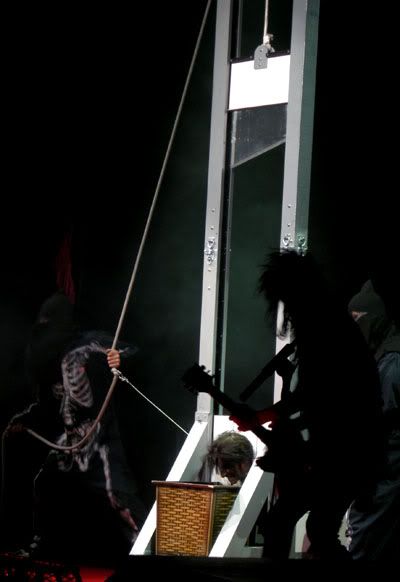 A song I think he should drop is

Poison
, it doesn't really fit in with the other and it's pretty boring IMO, but the crowd seemed to like it though... and I wish he would play the much better
Sunset Babies All Have Rabies
or

Perfect
instead of

Dirty Diamonds
. Just small complaints when the rest of the set was solid.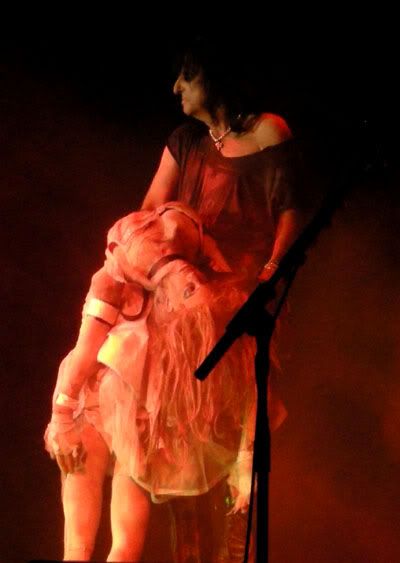 Last tour he held back the theatrics for half the show just doing an awesome rockshow and packed the theatrics in the second half. This time it was full on theatrics from start to finish, getting killed three times... I've heard people say that he does the same thing tour after tour but I don't agree. There are elements that are the same but he's changing the stageshow and script enough from tour to tour to keep it interesting.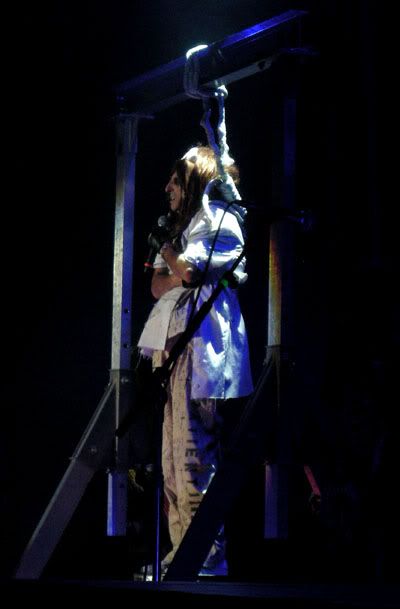 Both
Roxie 77
and
Electric Boys
did a great job openeing the show and of course
Ryan Roxie
guested with Alics on Schools Out...
Thanks for another great show, Mr Furnier.
More pics!