Laura , 35, Weiblich, DeutschlandZuletzt gesehen: Februar 2013
9

0

0

1

3

gespielte Titel seit 3. Okt. 2005
410 Lieblingslieder | 20 Beiträge | 2 Playlisten |

833 Shouts
| | | | | | |
| --- | --- | --- | --- | --- | --- |
| | | My Bloody Valentine – Only Tomorrow | | | 3. Feb. 2013 |
| | | My Bloody Valentine – She Found Now | | | 3. Feb. 2013 |
| | | My Bloody Valentine – In Another Way | | | 3. Feb. 2013 |
| | | My Bloody Valentine – New You | | | 3. Feb. 2013 |
| | | My Bloody Valentine – If I Am | | | 3. Feb. 2013 |
| | | My Bloody Valentine – Is This and Yes | | | 3. Feb. 2013 |
| | | My Bloody Valentine – Who Sees You | | | 3. Feb. 2013 |
| | | My Bloody Valentine – Only Tomorrow | | | 3. Feb. 2013 |
| | | My Bloody Valentine – She Found Now | | | 3. Feb. 2013 |
| | | My Bloody Valentine – Wonder 2 | | | 3. Feb. 2013 |
Mehr anzeigen

Feeds
| | | | | |
| --- | --- | --- | --- | --- |
| 1 | | | | |
| 2 | | | | |
| 3 | | | | |
| 4 | | | | |
| 5 | | | | |
| 6 | | | | |
| 7 | | | | |
| 8 | | | | |
| 9 | | | | |
| 10 | | | | |
| 11 | | | | |
| 12 | | | | |
| 13 | | | | |
| 14 | | | | |
| 15 | | | | |
| 16 | | | | |
| 17 | | | | |
| 18 | | | | |
| 19 | | | | |
| 20 | | | | |
| 21 | | | | |
| 22 | | | | |
| 23 | | | | |
| 24 | | | | |
| 25 | | | | |
| 26 | | | | |
| 27 | | | | |
| 28 | | | | |
| 29 | | | | |
| 30 | | | | |
| 31 | | | | |
| 32 | | | | |
| 33 | | | | |
| 34 | | | | |
| 35 | | | | |
| 36 | | | | |
| 37 | | | | |
| 38 | | | | |
| 39 | | | | |
| 40 | | | | |
| 41 | | | | |
| 42 | | | | |
| 43 | | | | |
| 44 | | | | |
| 45 | | | | |
| 46 | | | | |
| 47 | | | | |
| 48 | | | | |
| 48 | | | | |
| 50 | | | | |

Feeds
Über mich
"The opposite of love is not hate, it's indifference. The opposite of art is not ugliness, it's indifference. The opposite of faith is not heresy, it's indifference. And the opposite of life is not death, it's indifference."
Elie Wiesel
"why should the weakest be held
guilty for not being able to endure what the strongest have
endured? Why should a soul incapable of containing such terrible
gifts be punished for its weakness? Didst Thou really come to,
and for, the "elect" alone? If so, then the mystery will remain
for ever mysterious to our finite minds. And if a mystery, then
were we right to proclaim it as one, and preach it, teaching them
that neither their freely given love to Thee nor freedom of
conscience were essential, but only that incomprehensible mystery
which they must blindly obey even against the dictates of their
conscience. Thus did we. We corrected and improved Thy teaching
and based it upon "Miracle, Mystery, and Authority." And men
rejoiced at finding themselves led once more like a herd of
cattle, and at finding their hearts at last delivered of the
terrible burden laid upon them by Thee, which caused them so much
suffering. Tell me, were we right in doing as we did. Did not we
show our great love for humanity, by realizing in such a humble
spirit its helplessness, by so mercifully lightening its great
burden, and by permitting and remitting for its weak nature every
sin, provided it be committed with our authorization?" -The Grand Inquisitor speaks to Jesus, Ivan Karamazov from The Brothers Karamazov by Fyodor Dostoyevsky
"What ancestor speaks in me?
I can not leave simultaneously
in my head in my body
That is why I can not be just one person.
I can feel myself countless things at once
There are no great masters left.
That is the real evil of our time.
The heart path is covered in shadow
We must listen to the voices that seem useless,
In brains full of long sewage pipes of school wall,
termac and welfare papers,
the buzzing of insects must enter.
We must fill the eyes
and ears of all of us,
with things that are
the biginning of a great dream
Someone must shout that
we ill build the pyramids
It does not matter if we do not!
We must fuel that wish,
and stretch the corners of the soul,
like an endless sheet
If you want the world to go forward
we must hold hands
We must mix the so-called healthy
with the so-called sick
You healthy ones!
What does your health mean?
The eyes of all mankind
are looking at the pit
into which we are plunging
Freedom is useless
if you do not have the courage
to look us in the eye,
to eat, drink and sleep with us!
It is the so-called healthy
who have brought the world
to the verge of ruin
Man, listen!
In you, water, fire
and then ashes
And the bones in the ashes
The bones and the ashes!
Where am I when I am not in reality
or in my imagination?
Here's my new pact:
it must be sunny at night
and snowy in August
Great things end
only small things endure.
Society must become united again
instead of so disjointed
Just look at nature and
you'll see that life is simple
We must go back to where we were,
to the point where you took the wrong turn
We must go back
to the main foundations of life
without dirtying the water
What kind of world is this,
if a madman tells you
you must be ashamed of yourselves!
- Andrei Tarkovsky, Nostalghia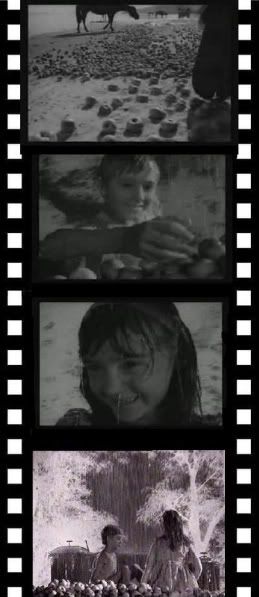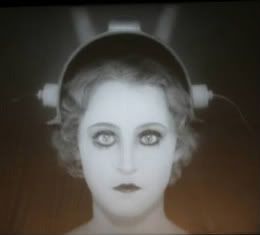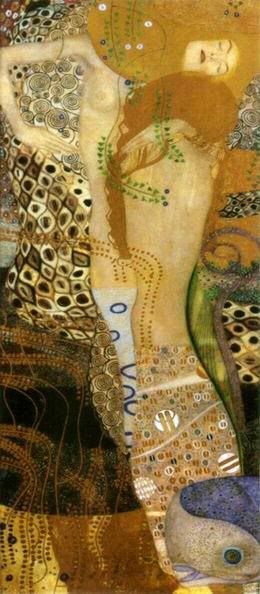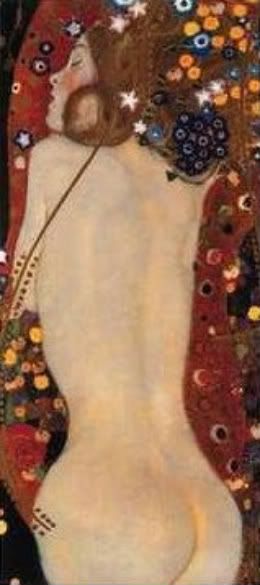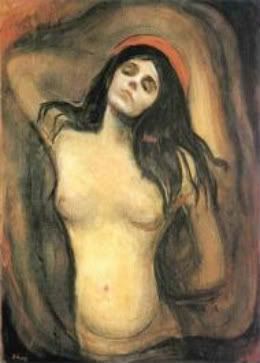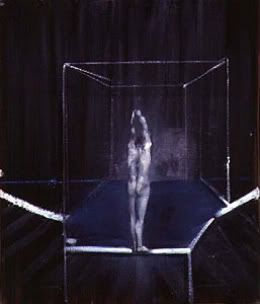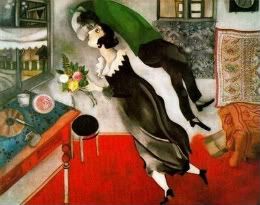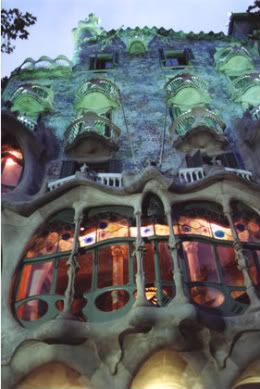 My top 200 albums of all time list 6. Jun. 2008 |

5 Kommentare

Stuff I'm totally diggin' at the moment (Stuff for you to check out in case you… 14. Apr. 2007 |

5 Kommentare

Suede's Coming Up is probably their best 8. Apr. 2007 |

6 Kommentare