RSS
Weiterleiten
16. Nov. 2010, 20:58
1 The National - High Violet
High Violet, the new full-length record by the National, is a nervy, melodic, explosive and beautiful set of songs that find the band at the height of their collaborative powers. The music is wide-ranging in its moods, by turns intimate and rough, expansive and spare, full of stark angles and atmosphere. Berninger's singing wild, half-broken, sly evokes a feeling of being haunted, by love, by paranoia, by something just out of reach. High Violet may be The National's most thematically twisted record to date but it somehow also manages to be their most infectious and immediate. The National have worn a lot of hats since their 2001 debut, but they've never been able to shake the rural, book-smart, quiet violence of the Midwest. The Brooklyn-groomed, Ohio-bred indie rock quintet's fifth full-length album navigates that lonely dirt road where swagger meets desperation like a seasoned tour guide, and while it may take a few songs to get going, there are treasures to be found for patient passengers. The National's profile rose considerably after 2007's critically acclaimed The Boxer, and they have used that capital to craft a flawed gem of a record that highlights their strengths and weaknesses with copious amounts of red ink. High Violet oozes atmosphere. From the opening moments of "Terrible Love" to the closing chords of "Vanderlyle Crybaby Geeks", this is a record of absolute perfection. The album begins to take shape on "Afraid of Everyone," a slow-build midtempo rocker that expertly utilizes the Clogs' (guitarist Bryce Dessner's other chamber pop band) prickly orchestrations, but it's the punishing "Bloodbuzz Ohio" that serves as High Violet's centerpiece. Built on a foundation that fuses together TV on the Radio's "Halfway Home" and Arcade Fire's "No Cars Go," its refrain of "I still owe money to the money, to the money I owe" seems both relevant and nostalgic, resulting in a highway anthem that feels like the anti-"Born to Run." Other standout cuts like "Conversation 16," "England," and the darkly funny/oddly beautiful closer, "Vanderlyle Crybaby Geeks," trumpet Violet's second-half supremacy, but even they tremble beneath the "Bloodbuzz" intoxication.
________________________________________________________________
2 Los Lobos - Tin Can Trust
On Tin Can Trust, some folks are trying to repair broken love affairs, others are hoping to outrun hatred and bad luck, and a few are struggling to sort out just where their culture and their history have left them. The musicians in Los Lobos are too smart to think they have the answers to all the questions they pose, but they're clever enough to know that sometimes giving them a good, long ponder can help, and on songs like "Burn It Down," "Jupiter or the Moon," and "27 Spanishes" they offer some powerful food for thought that happens to have some great music attached. Tin Can Trust captures this exceptional band in truly great form -- the guitar interplay between David Hidalgo and Cesar Rosas shows both men are playing at the top of their game, bassist Conrad Lozano and drummer Cougar Estrada are a strong and soulful rhythm section, and Steve Berlin's keys and sax add just the right coloring. These performances are low on ego-driven flash but high on exciting, emotionally compelling music, and as Los Lobos try to sort out what's happening in their neighborhood (and our nation), they still find some room to celebrate a good, sunny day ("On Main Street") and the power of a righteous guitar rave-up ("Do the Murray"). On Tin Cast Trust, Los Lobos prove that tough times don't last, but tough music does, and those are words we can all live by.
________________________________________________________________
3 The Black Keys - Brothers
Retreating from the hazy Danger Mouse-fueled pot dream of Attack & Release, the Black Keys headed down to the legendary Muscle Shoals, recording their third album on their own and dubbing it Brothers. The studio, not to mention the artwork patterned after such disregarded Chess psychedelic-era relics as This Is Howlin' Wolf's New Album, are good indications that the tough blues band of the Black Keys earliest records is back, but the group hasn't forgotten what they've learned in their inwardly psychedelic mid-period. Brothers still can get mighty trippy -- the swirling chintzy organ that circles "The Only One," the Baroque harpsichord flair of "Too Afraid to Love You" -- but the album is built with blood and dirt, so its wilder moments remain gritty without being earthbound. Sonically, that scuffed-up spaciness -- the open air created by the fuzz guitars and phasing, analog keyboards, and cavernous drums -- is considerably appealing, but the Black Keys ace in the hole remains the exceptional songwriting Dan Auerbach and Patrick Carney are so good at as they twist a Gary Glitter stomp into swamp fuzz blues, steal a title from Archie Bell & the Drells but never reference that classic Tighten Up groove, or approximate a slow '60s soul crawl on "Unknown Brother" and follow it up with a version of Jerry Butler's "Never Gonna Give You Up," and it's nearly impossible to tell which is the cover. And that's the great thing about the Black Keys in general and Brothers in particular: the past and present intermingle so thoroughly that they blur, yet there's no affect, just three hundred pounds of joy.
________________________________________________________________
4 Future Islands - In Evening Air
Led by crooning frontman Samuel T. Herring, the members of Future Islands started out making electro-pop music together in 2003 while attending East Carolina University's art program. With In Evening Air, Future Islands seem to have had an epiphany. They have simultaneously fleshed out and grasped a distinct and ambitious vision of synth-laden pop, corralling it into something as seductive as their live shows (if not quite bursting with the same hysterical energy). What comes through more than ever before is their romantic core, that mysterious and soulful allure you get from Sam Herring's vocals when frayed, at times histrionically, to their gravelly breaking point. Or from the slow, lyrical glide of William Cashion's bass, when he actually slows down enough to give notes some space. Or the cloudy-eyed landscapes created by J Gerrit Welmers' synths. The raw open wound of single "Tin Man" is a microcosm of the album itself: Cashion's driving staccato bass line broken up with clarion moments of more legato melodies, Herring's raspy and plaintive vocals belting out that confessional chorus ("I am the Tin Man"), Welmers' synth and effects work creating an array of sounds, an almost tropical fantasy. Other hightlight is "Long Flight." The murky synth opening accompanied by the swiftly rumbling bass melody perfectly matches the narrator's bewildering homecoming. You can almost imagine stumbling bleary-eyed onto the surreal scene of his love in bed with another man. The crescendoing music keeps pace as Herring works through the ordeal right up to the adrenalized catharsis at the distorted end of the track.
________________________________________________________________
5 Sam Amidon - I See The Sign
Sam Amidon doesn't write his own material, favoring folk standards that belong to no one and everyone. It sounds quaint, and maybe that's why some people who'd really enjoy his strange, surprising songs have overlooked I See the Sign. But Amidon's no folk purist, and for two albums now he's called on friends like classical/popular music bridge-builder Nico Muhly to help transport old stories into the 21st century. The genre that could comfortably accommodate otherworldly murder ballad "How Come That Blood" has yet to be invented. And R. Kelly cover "Relief", stripped of its contemporary R&B source codes and reframed by Amidon's New England twang, feels kind of unprecedented, even in this cross-pollinating era. The Vermont native is boyish and low-key in person, and on stage could be your roommate taking a break from his Xbox to grab a beer and tell you this sad, incredible story he heard the other day about a man who killed his wife. You may have heard it too. But it was never so moving.
________________________________________________________________
6 Grinderman - Grinderman 2
When Grinderman released their debut in 2007, Nick Cave, Warren Ellis, Jim Sclavunos, and Martyn Casey created a reckless, drunken animal of an alter ego to the Bad Seeds. The album bridged territory mined by everyone from the Stooges to Suicide to Bo Diddley. Grinderman 2 is a more polished and studied affair than its predecessor, but it's a more sonically adventurous, white-hot rock & roll record. The opening, "Mickey Mouse and the Goodbye Man," comes closest to the songs on the previous album, but feels like it comes by way of Patti Smith's "Radio Ethiopia," Howlin' Wolf, and the Scientists. It's pure scummy, sleazy, in-the-red dissonant rock. The swampy, ribald blues of "Kitchenette," features Casey's bass roiling around distorted, Echoplexed electric guitar, electric bouzouki, and jungle-like tom-toms and kick drums. Cave does his best lecher-in-heat blues howl -- if Charles Bukowski had sung the blues, this is what it would have sounded like. "Worm Tamer" is a thundering, interlocked coil of triple-note vamps on electric guitar and violin; there's an organ that sounds like Sun Ra playing in a burlesque theater, and an elastic groove in the rhythm section that threatens to take the entire thing off the rails, but purposely never does. While the controlled feedback suggests the earliest sounds of the Bad Seeds live, the layered harmony vocals and tautly held tension between rhythm and lead instruments -- all on stun -- reveal a disciplined sophistication. "Heathen Child," with its darkly comedic lyrics built from the slithering, funky rhythm-section-down mix, is as infectiously hooky as it is blasphemous; Ellis' careening bouzouki here is among the more delightfully threatening rock sounds to emerge from a stringed instrument in ages. Grinderman can do a slow burn as well, evidenced by "When My Baby Comes," as Cave's theatrically bawdy lyrics are delivered over the ensemble's space rock drone. Nothing really prepares the listener for "Bellringer Blues," though. It sounds akin to Loop, Spiritualized, and Ash Ra meeting careening 21st century garage rock, as distortedm backmasked loops of guitar, organ and drums drive spooky chanted vocals thatchurn, rumble and crack in response. With its expansive textural and atmospheric palette, and deliberately studied dynamic bombast, Grinderman 2 still contains an overdose of rock and roll adrenaline and is drenched in comic sleaze, but it also sounds like a new, more experimental direction for the band more than it does a continuation of its predecessor.
________________________________________________________________
7 Kanye West - My Beautiful Dark Twisted Fantasy
As fatiguing as it is invigorating, as cold-blooded as it is heart-rending, as haphazardly splattered as it is meticulously sculpted, My Beautiful Dark Twisted Fantasy is an extraordinarily complex 70-minute set of songs. Listening to it, much like saying or typing its title, is a laborious process. In some ways, it's the culmination of Kanye West's first four albums, but it does not merely draw characteristics from each one of them. The 13 tracks, eight of which are between five and nine minutes in length, sometimes fuse them together simultaneously. Consequently, the sonic and emotional layers are often difficult to pry apart and enumerate. Nothing exemplifies its contrasting elements and maniacal extravagance as much as "All of the Lights." Rattling, raw, synthetic toms are embellished with brass, woodwinds, and strings. It's a celebration of fame ("Fast cars, shooting stars") and a lament of its consequences ("Restraining order/Can't see my daughter"). Its making involved 42 people, including not one but two French horn players and over a dozen high-profile vocalists, only some of which are perceptible. At once, the song features one of the year's most rugged beats while supplying enough opulent detail to make Late Registration collaborator Jon Brion's head spin. "Blame Game" chills more than anything off 808s & Heartbreak. Sullen solo-piano Aphex Twin plays beneath morose cello; with a chorus from John Legend, a dejected, embittered West -- whose voice toggles between naturally clear-sounding and ominously pitched-down as it pans back and forth -- tempers wistfully-written, maliciously-delivered lines like "Been a long time since I spoke to you in a bathroom, ripping you up, fuckin' and chokin' you" with untreated and distinctively pained confessions like "I can't love you this much." The contrast in "Devil in a New Dress," featuring Rick Ross, is of a different sort; a throwback soul production provided by the Smokey Robinson-sampling Bink, it's as gorgeous as any of West's own early work, yet it's marred by an aimless instrumental stretch, roughly 90 seconds in length, that involves some incongruent electric guitar flame-out. Even less explicable is the last third of the nine-minute "Runaway," when West blows into a device and comes out sounding something like a muffled, bristly version of Robert Fripp's guitar. The only thing that remains unchanged is West's lyrical accuracy; for every rhyme that stuns, there's one deserving of mockery from any given contestant off the The White Rapper Show. As the ego and ambition swells, so does the appeal, the repulsiveness, and -- most importantly -- the ingenuity. Whether loved or loathed, fully enjoyed or merely admired, this album should be regarded as a deeply fascinating accomplishment.
________________________________________________________________
8 Antony & The Johnsons - Swanlights
Swanlights, the fourth full-length by Antony and the Johnsons, reveals that 2009's The Crying Light was a stepping stone that furthered his sophistication as a songwriter, arranger, and singer. While that album's tunes about acceptance, death, transformation, and loss were added to immeasurably by Nico Muhly's gorgeous string arrangements, Swanlights employs the same band, this time augmented by a chamber orchestra. Antony Hegarty uses his voice on this set as much as a textural element in his songs as he does to deliver his poetic, and sometimes head-scratchingly obtuse lyrics, like "Elect the salt mother, for she is a selective Christ." These songs engage with popular genres from folk-rock to grand classical chamber orchestral, but they do touch on vanguard art song as well. Their themes often comment on the natural world -- a huge part of Hegarty's moral conscience -- but lyrically, this is a more difficult album to pin down. Album-opener "Everything Is New" features one of his standard tropes: using a repetitive piano line and his voice to play upon the title in various ways, breaking the words up in various combinations and cadences to create a mantra-like effect before bringing in the band, in a near-modal exploration, to hang his lyrics on. "The Great White Ocean" follows it, still using that theme, before becoming its own lovely, near-nursery rhyme; it sounds like a prayer adorned by acoustic guitars, Julia Kent's cello and Hegarty's vocal softly moan between and after the verses. "I'm in Love" feels a bit like Steve Reich scoring an early-'60s Doc Pomus song, with winds, strings, upright bass, drums, and piano all melding in a near-fingerpopping, soulful anthem to romance. "The Spirit Was Gone" is a haunting meditation on death, with Hegarty accompanied by Kent and a small orchestra, but it's countered by the nearly shimmering pop of "Thank You for Your Love." The strangeness of "Fletta," an Icelandic duet with Björk, is in a genre all its own and departs markedly from the rest of the album's contents. The voices are accompanied only by Hegarty's piano. The sparse phrasing is nonetheless insistent; its melody walking the margins of folk and classical minimalism: if the latter was heard by Kurt Weill. Classical aspirations continue on "Salt Silver Oxygen," but these songs as a whole suggest the place where Van Dyke Parks might be entertained by the spring-like harmonies of Vaughan Williams' songs. Ultimately, in mood, ambition, and execution, Swanlights is a testament to Hegarty's increasingly iconoclastic -- yet gorgeously accessible -- brand of art pop.
________________________________________________________________
9 Gorillaz - Plastic Beach
Delivered five years after the whimsical melancholy of Demon Days, Gorillaz' Plastic Beach is a sequel to its predecessor, picking up in the dystopian future where the last album left off, its music offering an expansion of Demon Days, spinning off its cameo-crammed blueprint. A common thread among these tracks is that they find Damon Albarn ceding the spotlight to his fellow musicians, preferring to be the puppetmaster behind the curtain, and Plastic Beach works best when he's finding hidden strengths within his guests. The album accentuates texture over hooks, and Plastic Beach is the first Gorillaz album to play like a cartoon soundtrack, which is not a bad thing, because as Albarn grows as a composer, his richly detailed collages are miniature marvels.
________________________________________________________________
10 Swans - My Father Will Guide Me Up a Rope to the Sky
The chimes that introduce the nine-and-a-half-minute opener, "No Words/No Thoughts," give way to martial, massive no wave guitars and pummeling kick drums and tom-toms. Michael Gira begins his powerfully incantatory roar as the track shapes and twists, rumbling and thundering. Likewise, "My Birth" contains Swans' hypnotic, punishing -- if more refined -- repetition with a sawing dulcimer added in the high end for more tension. Gira's lyrics are still concerned with the extremities of human experience as they encounter the blind light of the divine and the bottomless heart of darkness. There is great power in this music; it points at the margins of violence, but never quite gets there ("Eden Prison," with Gira's vocals amid a swirling mass of in-the-red instrumentation and tribal drumming, is a solid example). "Jim" is the dead cross where late-era Swans and Angels of Light intersect. There are other places here, such as "Reeling the Liars In," where Gira performs solo on acoustic guitar, or on the closer "Little Mouth," where the meld of acoustic and electric instruments as well as chant-like multi-voice choruses create an even wider depth of field. In classic Swans confrontational mode, "You Fucking People Make Me Sick" features Devendra Banhart and Gira's young daughter singing "I love you/Young flower/Now give me/What is mine" to one another tenderly, before industrial sounds, textures, and hammering percussion rain down on the listener; it's jarring, disturbing. All this serves to underscore that My Father Will Guide Me Up a Rope to the Sky is a mercilessly intense and beautiful record that only Swans could pull off, and that no matter who plays in the band, Gira was and is Swans: their sound, their musical and poetic vision, their heartbeat.
________________________________________________________________
11 Hindi Zahra - Handmade
The debut from this half-Moroccan, half-French singer/songwriter is pleasant. It has its moments that glisten. "Kiss & Thrills," which revolves around a very simple, bluesy riff, works superbly, almost hypnotic, as if someone had dropped Ali Farka Touré into North Africa alongside a female singer. The lush layered vocals of the closer, "Old Friends," set up a deliciously dreamy atmosphere, while "Stand Up" seems to mix chanson with touches of modernity to good effect and a surprising Arabic interlude. Mostly she sings in English, her intoxicating accent underlining the compelling charm of whistle-along opening track "Beautiful Tango", but the roots that lurk beneath the surface provide the album's genuine heart. She sings "Imik Si Mik" in her native Berber language – beautifully – and though the North African influences are discreetly suggestive rather than overt, the assortment of flavours is not only fascinating, but sounds perfectly natural. Chunky gypsy guitar rhythms of a Django Reinhardt vintage undercut several of the tracks while Zahra sashays elegantly through the bluesy side of jazz interspersed with occasional excursions into a darker terrain. It remains a hugely likeable and frequently transfixing album that shows off her considerable strengths both as a singer and songwriter. And it well exhibits myriad colourful influences, from Moroccan folk songs to New York bars, which have seemingly collided to shape her.
________________________________________________________________
12 The Soft Pack - The Soft Pack
Within the band's stripped-down rock, there are hints of '50s surf and '60s garage rock, echoes of '70s punk and new wave à la the Modern Lovers, traces of '80s college rock, and shades of Spoon, the Strokes, and other bands who kicked off the 2000s with back-to-basics sounds. Yet the Soft Pack's music doesn't feel overtly retro -- they're just not trying hard to sound "modern." Unlike some of their predecessors, their simplicity is more direct than arty, a bash-it-out and get-it-out-there approach that resulted in them releasing almost two albums' worth of songs in just over a year. They've got the template of classic sounds down and failsafe pop instincts. While that might not seem particularly interesting, especially compared to the increasingly delicate, intricate indie of the late 2000s, The Soft Pack sounds vital. On "C'mon," Matt Lamkin sings "your town could be the next big thing" in a reedy rasp devoid of irony; "Pull Out" is ostensibly a manifesto on California secession, but its relentless guitars pack a bigger wallop. The Soft Pack even believes in rock & roll as rebellion, in their own way: "Answer to Yourself" tears into poseurs and thieves with nagging hooks and the defiance of someone too grown up for a typical angry young man stance, but unwilling to give into the more resigned parts of maturity. Though they don't waste time or mince words, The Soft Pack reveals a more nuanced band than when they were the Muslims. Next to the pitch-perfect pop of "Down on Loving" are moody exercises in story-telling like "Tides of Time," which explores the undertow of their surf fetish, and the sleepy, tropical ballad "Mexico." The band's directness gets a little predictable on "Flammable" -- although their riffs still kick up dust -- and the mopey "More or Less." It's also somewhat surprising that none of the irresistible songs from their earlier singles and EPs made it onto this album, save for "Parasites," which, with its surly vocals, subtle wordplay, and undeniable chug, remains one of their quintessential moments. At any rate, The Soft Pack allows this band an almost completely clean break with their past while showing they're dynamic no matter what they're called.
________________________________________________________________
13 The Walkmen - Lisbon
"Don't get heavy, let's be light," Hamilton Leithauser sings on "Woe Is Me," and that seems to be the Walkmen's creed on Lisbon. The Walkmen were more than heavy on their previous album, the gorgeously moody You & Me, and it's hard not to read the more upbeat attitude they have here as a response. This time, they dance on their troubles instead of drowning their sorrows -- although the organ on album opener "Juveniles" warms like the first sip of wine. But while the mood is lighter, things are never completely sunny in the Walkmen's world. "Victory" sounds like a winner's brash cheer, but bears the sting of being second place. "Woe Is Me" turns a pity party into an actual party, making reminiscences about a girl who was "my not so long ago" into one of the band's most immediately appealing songs in some time, while "Angela Surf City" shoots the curl of a difficult relationship's tides, ebbing and cresting like Bows + Arrows' "The Rat." These songs anchor Lisbon's hazier, sadder moments, of which there are plenty: the title track closes the album with a dreamy remembrance that echoes You & Me's brooding travelogue, minus that album's desolation; "Blue as Your Blood" and "Stranded" provide Lisbon's broken but ever-romantic heart, filled with transporting stories of black-eyed girls and waltzes among broken glass. Best of all is "While I Shovel the Snow," which once again proves what a rich muse winter is for the band. When Leithauser sighs "There's no life like the slow life," it's another potent Walkmen motto: Lisbon, like the rest of their music, is meant to be savored, the fullness of its songs allowed to develop over many listens.
________________________________________________________________
14 Foals - Total Life Forever
After Foals scrapped the mix of their debut, Antidotes, by TV on the Radio's Dave Sitek, it was clear that they were a band that was interested in creating their own sound. That sentiment may be why their follow-up, Total Life Forever, sounds more like a reaction to their first record than a continuation of it. Many of the elements that drove Foals into the spotlight in the first place are definitely still in place. There's plenty of cascading, Minus the Bear-style guitar work and funky Talking Heads influence in their math-pop-meets-the-dancefloor rhythms. What's missing is the edge. Total Life Forever is considerably more subdued than its predecessor, lacking much of the uptempo thump found on Antidotes. In its place is a mellower, more spacious sound. While this new sound is still danceable, it's far more refined than the angular post-punk riffing that fans might be expecting. Right from the beginning, the album-opening, "Blue Blood" makes it clear that Foals are taking a different, more patient approach to songwriting, letting the song build and build on itself as it methodically works itself into a frenzy before leaving the way it came in. Because of the changes here, fans of the early, pre-Antidotes singles may find Total Life Forever to be too restrained, lacking the youthful vigor of their debut. Where some see restraint, others may very well see refinement, and those who appreciated Antidotes' more spacy passages will find that Foals' reinvention of their sound is a calculated risk that definitely pays off.
________________________________________________________________
15 Aloe Blacc - Good Things
All the promise of his debut comes true on Aloe Blacc's sophomore release, Good Things, a vintage sound meets modern problems release with a way too modest title. Right from the opening "I Need a Dollar" -- which could be passed off as unreleased Bill Withers, no problem -- the album offers grand things, providing listeners with that solid, but not polarizing, style of social commentary Withers perfected. On the following cut, positivity is pushed ("Something special happened today/I got green lights all the way") in a manner that's far from sugary, but this singer who offers such warmth and humility on his smooth soul tracks is well aware of sin, and can get slinky in a Al Green style when warning against loose women on "Hey Brother." An even better example of this is his cover of the Velvet Underground's "Femme Fatale," which becomes much more than a clever choice, thanks to a convincing performance that suggests he's been there. The organic production, real horns and all, is left up entirely to the Truth & Soul Productions crew (Jeff Dynamite and Leon Michels) but Blacc's delivery is less traditional with phrasing and some slang left over from when he was a 24-7 rapper. Anyone with a taste for neo-soul should try Good Things unique flavor. It comes on familiar and comfortable and becomes more rich and rewarding with every return visit.
________________________________________________________________
16 Maximum Balloon - Maximum Balloon
Maximum Balloon is the perfect name for producer/TV on the Radio member David Sitek's collaborative side project: it's bigger, lighter, and more playful-sounding than any of the music he's made before -- and it also goes pop. Indie music fans know Sitek's dense, detailed sound, which he's tailored to work with artists such as the Yeah Yeah Yeahs, Liars, Telepathe, Scarlett Johansson, and, of course, TVOTR. However, he shows just how versatile his music can be here by bringing in friends to sing on tracks tailor-made for them. The project was sparked by Sitek's listening habits as a Los Angeles transplant getting used to the city's lengthy commutes; he played lots of Prince, Chic, Cyndi Lauper, and Nile Rodgers productions, and Maximum Balloon's best tracks are infused with that kind of funky, smart energy. "Tiger," which arrived a few months before the album with a memorable video of model Daisy Lowe dancing to it, is stunning, with a low-riding synth bassline that builds into brass and Aku of Dragons of Zynth's rallying cry to let loose. Though nothing else quite matches it, the album starts off with a bang: "Groove Me," which features Theophilus London, evokes Kool & the Gang's party-time feel in its scratchy riffs and joyous choruses; "Young Love" sets the rich alto of Celebration's Katrina Ford atop pristine but rapturous electro-pop with vintage synth toms; and bandmate Tunde Adebimpe shows once again why he's Sitek's most natural collaborator on the sexy but philosophical "Absence of Light." Adebimpe's voice sounds right at home, but still exciting, nestled in Sitek's layers of sound, and vice versa, and this track suggests that Maximum Balloon's pop leanings may have been gestating since TVOTR's Dear Science. Not surprisingly, Sitek's tracks with Kyp Malone (the old-school-tinged "Shakedown") and Karen O ("Communion") evoke his past successes with them, even if they're not quite as remarkable.
________________________________________________________________
17 Motorpsycho - Heavy Metal Fruit
Listening to the luxurious psych/prog sprawl of Heavy Metal Fruit, it's hard to believe -- album title notwithstanding -- that this Norwegian outfit started out as an actual metal band. Of course, that was nearly 20 years ago, and there's been a lot of water under the bridge since then. Even on the album's heaviest tracks, Motorpsycho displays way too much diversity and subtlety to be considered metal -- opening cut "Starhammer" may contain some gut-punching riffs, but before long, the 13-minute track takes off on a jazzy/proggy interstellar jam excursion, and for all its forward-driving motion, "X-3 (Knuckleheads in Space)" suggests nothing so much as a more technically accomplished Hawkwind, and it, too, moves into some jazzy, jammy territory before all is said and done. Heavy Metal Fruit finds the long-lived Motorpsycho in the midst of a period of furious creativity, being their third release in a two-year period, and a carefully crafted, hour-plus album at that. Over the course of its cosmic journey, it takes a brief breath with the quiet, piano-based Beatles-meet-Supertramp ballad "Close Your Eyes" before taking off again for the far reaches of the galaxy. But once these Norwegians pile into their sonic rocketship, the sun's the limit. "W.B.A.T." is a shape-shifting epic that comes off like a stoned, mid-'70s conversation between Led Zeppelin and Gong, while the album's tour-de-force closing track, "Gullible's Travails," is a 20-minute prog suite full of floating harmonies, shifting dynamics, and otherworldly Pink Floyd-isms. A long, strange, trip to be sure, but one worth taking.
________________________________________________________________
18 Tired Pony - The Place We Ran From
Formed by Snow Patrol's Gary Lightbody as an outlet for his fascination with country music, Tired Pony began taking shape in May 2009. By October, the solo project had grown into a full-fledged supergroup featuring another Snow Patrol veteran, Iain Archer, his wife Miriam Kaufmann, producer/musician Jacknife Lee, Belle & Sebastian percussionist Richard Colburn, auxiliary R.E.M. member Scott McCaughey, and Troy Stewart. Peter Buck joined several months later, and Tired Pony traveled to Portland in early 2010 to record the a debut album. Featuring guest appearances by Zooey Deschanel, M. Ward, and Editors frontman Tom Smith, The Place We Ran From was finished in one week and released later that year. Lightbody lets other singers take the reins a couple of times, to good effect: Iain Archer leads the folky, endearing "I Am The Landslide," and Smith lends his Ian Curtis-like baritone to "The Good Book," which feels like Nick Cave-lite. The whole enterprise should strike those who find Snow Patrol just a bit too mainstream nowadays as a step in the right direction—it's unfussy and smaller in scale, but nearly always compelling.
________________________________________________________________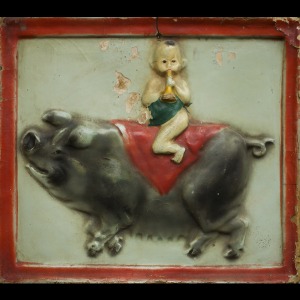 19 Black Dub - Black Dub
Black Dub generated significant excitement when they released stark, black-and-white videos of their rehearsals and leaked concert footage from a show at Bowery Ballroom in New York. The quartet, comprised of producer Daniel Lanois on guitar and vocals, jazz drummer extraordinaire Brian Blade, session bassist Daryl Johnson, and vocalist/keyboardist Trixie Whitley (daughter of the late great Chris Whitley) make a beguiling, seductive music that blurs rock, soul, blues, gothic Americana, New Orleans funk, and dubwise reggae. The videos portrayed an accomplished group of musicians delivering new originals, a smoking cover of "I'd Rather Go Blind," and a few Lanois' nuggets from older recordings in a bubbling, smoky, passionate yet understated manner. This self-titled debut was mostly written by Lanois save for "Last Time," which is a band composition. Rather than the stark immediacy of the rehearsals, much of this music is draped in Lanois' signature warm, syrupy, murky production; all the edges -- save for those glorious ones in Whitley's voice -- have been rounded off with dense layers of effects and loops. The ballads "I Believe in You," "Surely," "Silverado," and "Nomad" are stellar showcases for Whitley's deeply soulful contralto. She rises above the band and soars, delivering these lyrics as if they are her own; she goes straight to the heart of the listener with that voice, regardless of genre. She stands out here and shines. The mercurial ethereal funk in "Last Time" places Whitley's and Lanois' vocals opposite those of guest Brady Blade, Sr.'s in a weave of bluesy, swampy, narcotic funk. "Ring the Alarm," one of the album's few straight-out rockers, suffers from production excesses: check the video version, this one pales in comparison. The two instrumentals here, "Slow Baby" and "Sirens," are pleasant enough, but seem more like ideas edited from jam sessions rather than full-fledged ones. Still, for a debut, Black Dub is compelling; it gives up its secrets only with repeated listening. There is plenty to move forward with, and hopefully, the band's next project builds upon all that's right here
________________________________________________________________
20 Caribou - Swim
Dan Snaith is not the kind of artist who likes to take an idea and stick with it until he runs out of gas. Throughout his decade-long career under the name Manitoba and now Caribou, his output has retained the same inner core of hooky melodicism and sonic experimentation, but he's hopped from sound to sound on each release. The album previous to 2010's Swim, Andorra, won him the most praise he had seen to date with a richly layered sound that added elements of 1960s British psych and folk to some tightly structured and memorable songs. Swim takes the seemingly illogical step of stripping away most of the layers, stretching the songs out, and leaving the stuffy '60s sitting room for a glittering, pulsating dancefloor. Not that he's completely left behind the Andorra sound; there are moments, like on the chorus of "Kaili," where it is obvious you are listening to a record by someone who has a deep knowledge of Wimple Winch B-sides. What becomes clear after the first listen or two though is that Swim combines all the elements of Caribou's past into a compelling batch of songs that sound good over headphones and might even work better in a club full of discerning dancers. The arrangements are predictably inventive and suitably thoughtful, with plenty of odd sounds and an interesting juxtapositions of instruments, but there's a slinky groove underpinning the bulk of the record that will get feet moving. The funky, late-night groover "Odessa" could be a hit too in some magical land where dance music fans reward sincerely weird songs with chart success. So could "Leave House," a super-catchy dance-pop track that sounds like a classic Hot Chip jam, all rubbery bass and surprisingly forceful pop-soul vocals. The rest of the album is filled with quietly stunning songs that are dazzling on the surface but also reward close listening. So even though you could call this move toward the dancefloor a surprise, Swim retains all the qualities that make Snaith and Caribou so impressive. It just dresses them up for a night out at the club; no, make that a great night out at the club.
________________________________________________________________
21 Arcade Fire - The Suburbs
Montreal's Arcade Fire successfully avoided the sophomore slump with 2007's apocalyptic Neon Bible. Heavier and more uncertain than their near perfect, darkly optimistic 2004 debut, the album aimed for the nosebleed section and left a red mess. Having already fled the cold comforts of suburbia on Funeral and suffered beneath the weight of the world on Neon Bible, it seems fitting that a band once so consumed with spiritual and social middle-class fury, should find peace "under the overpass in the parking lot." If nostalgia is just pain recalled, repaired, and resold, then The Suburbs is its sales manual. Inspired by brothers Win and William Butler's suburban Houston, TX upbringing, the 16-track record plays out like a long lost summer weekend, with the jaunty but melancholy Kinks/Bowie-esque title cut serving as its bookends. Meticulously paced and conservatively grand, fans looking for the instant gratification of past anthems like "Wake Up" or "Intervention" will find themselves reluctantly defending The Suburbs upon first listen, but anyone who remembers excitedly jumping into a friend's car on a sleepy Friday night armed with heartache, hope, and no agenda knows that patience is key. Multiple spins reveal a work that's as triumphant and soul-slamming as it is sentimental and mature. At its most spirited, like on "Empty Room," "Rococo," "City with No Children," "Half Light II (No Celebration)," "We Used to Wait," and the glorious Régine Chassagne-led "Sprawl II (Mountains Beyond Mountains)," the latter of which threatens to break into Blondie's "Heart of Glass" at any moment, Arcade Fire makes the suburbs feel positively electric. Quieter moments reveal a changing of the guard, as Win trades in the Springsteen-isms of Neon Bible for Neil Young on "Wasted Hours," and the ornate rage of Funeral for the simplicity of a line like "Let's go for a drive and see the town tonight/There's nothing do, but I don't mind when I'm with you," from album highlight "Suburban War." The Suburbs feels like Richard Linklater's Dazed & Confused for the Y generation. It's serious without being preachy, cynical without dissolving into apathy, and whimsical enough to keep both sentiments in line, and of all of their records, it may be the one that ages so well.
________________________________________________________________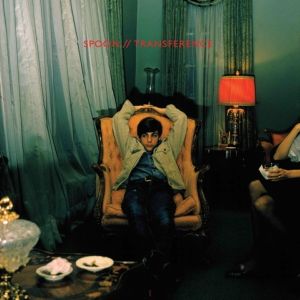 22 Spoon - Transference
Given Spoon's reputation for consistency, it's not a surprise that Transference is good. However, it manages to be good in surprising ways. This time, the band's quest to get to the heart of their songs led them to take matters into their own hands and produce this album themselves -- a first, which seems somewhat remarkable, considering the band's tight control over their sound. The single "Got Nuffin" preceded Transference by six months, and its stripped-down rock was the first hint that this album might not continue Ga Ga Ga Ga Ga's meticulous production and pop songcraft. As marvelous as the precision of that album was, the rough edges here are refreshing. Compared to Ga Ga Ga Ga Ga and Gimme Fiction's polish, the Who-esque "Trouble Comes Running" might as well have been recorded on a four-track, while "Goodnight Laura"'s intimacy and imperfections make it a braver and more vulnerable lullaby. Any veneers in Britt Daniel's writing have been stripped away along with the sonic gloss, revealing songs that are more emotional, and filled with more emotions: "Written in Reverse" is the fieriest Spoon song in years, all bashed pianos and snarled vocals comparing the odd happy moments in a dying relationship to high school poppers. "I Saw the Light" is pure, in-the-moment discovery with an expansive instrumental coda that's just as impassioned as Daniel's vocals. While Spoon's music is almost always economical, it's rarely simple, and Transference throws their complex contrasts into high relief. They ask the big question "Is Love Forever?," but the more the beat hammers down and the more Daniel repeats "are you quite certain, love?" the more elusive the answer seems. "Who Makes Your Money?," on the other hand, cloaks another tough question in a sinuous groove and spacy keyboards. Spoon take a zigzag path with each album, and Transference often feels like an equal and opposite reaction to Ga Ga Ga Ga Ga's immediacy. But just because the band's pop side isn't the focus here doesn't mean that moments like "The Mystery Zone"'s insistent groove aren't earworms in their own way. Even if these aren't Spoon's easiest songs, they still deliver the best things about the band -- smarts, wit, hooks -- without any difficulty.
________________________________________________________________
23 Local Natives - Gorilla Manor
Although recorded in late 2008, Gorilla Manor wasn't released until 14 months later, allowing Local Natives the chance to build a strong blog buzz before their debut hit American shores. The delay wasn't entirely beneficial, however, as Gorilla Manor sounds quite similar to a number of albums that flourished in the interim. Local Natives' sunny harmonies call to mind Fleet Foxes' debut and Grizzly Bear's Veckatimest, while the band's polyphonic hand percussion -- which, at its most frenzied, is almost tribal sounding -- evokes memories of Yeasayer's All Hour Cymbals. For all its familiarity, though, Local Natives' first album is still an enjoyable piece of work, filled with enough pop melodies and multi-cultural quirks to make the year-long holdup fairly worthwhile. The band pitches itself somewhere between the post-punk camp and Afro-beat village, with the musicians often yelping their verses in multi-part harmony before barreling into Technicolor choruses. Matt Frazier's percussion is sharp, crisp, and always in the foreground, often assuming as much importance as the vocals themselves, while the album's production -- courtesy of the bandmates themselves, along with fellow Silver Lake resident Raymond Richards -- stretches a layer of pan-ethnic atmosphere over all 12 tracks, a move that bridges any gaps in the young group's songwriting. Local Natives may have arrived several months late for their own party, but Gorilla Manor is a refreshing example of good quality trumping bad timing.
________________________________________________________________
24 Gonjasufi - A Sufi and a Killer
Like if J. Dilla produced George Clinton after visiting with the Dalai Lama, or if Dan the Automator recorded Cody Chesnutt after the two shared a plate of magic mushrooms, A Sufi and a Killer is a weird, '60s-rooted, psychedelic hip-hop trip. Sumach Ecks (aka Gonjasufi) sings quietly in his old-man croak over record crackles, McCartney-esque basslines, Farfisa organs, spacy delays, chopped guitars, Middle Eastern scales, and beats by the Gaslamp Killer, Mainframe, and Flying Lotus. It's a perfect fit for Warp Records, and the same type of creatively deranged underground hip-hop aimed at fans of Stones Throw, Ghostly, or even the vintage-oriented Dusty Groove. Purportedly, the album took much longer to mix than it took to record, and this heavy attention to detail is evident. Of course, you have to listen closely to notice. The record is purposely skuzzy-sounding, giving it the sense of a loose projector warbling through a Fender tube amp. Along with Ecks' unique delivery, this constant, lo-fi quality holds the album together as "Suzie Q," "Stardustin'," and "Change" jump from one style to the next, taking on Bad Brains punk, Tom Waits carnival creepiness, and Funkadelic cosmic slop. The mellow grooves of "Sheep" and "Dust" are highlights. On these, abstract melodies rise to the surface and stick. Elsewhere, the album shapeshifts, globetrots, and time travels so much that it's hard to keep up. Still, it's always mesmerizing. A Sufi and a Killer is nearly impossible to place or categorize, and this ageless quality is only embellished by Gonjasufi's vocal work, which at times sounds like a mystic channeling spirits from another dimension. Truly visionary.
________________________________________________________________
25 Ariel Pink's Haunted Graffiti - Bright Lit Blue Skies
Ariel Pink's surroundings are just polished enough to make Before Today's lush harmonies and synths sound like they're on a cassette that's been dubbed over only a few times and left in a glove box for a couple of years instead of a couple of decades. If anything, this higher fidelity just underscores how weird Pink's music is. He sings about getting a disease in a hot tub in the clammy, sleazy album opener, "Hot Body Rub," grunting like a bad James Brown impersonator while saxophones drone. It's also hard to imagine many others who would open a blue-eyed soul song with a car chase ("Beverly Kills") or mix lysergic verses with pop-metal choruses and call it "Butt House Blondies"; the way Pink mixes and matches sounds with abandon and tops them with goofy, surreal lyrics suggests Ween as an influence, or hints that they've been under the same influences. Elsewhere, Pink works from a wider palette of genres to mash: the frothy instrumental "Reminiscences" is the world's coolest and campiest elevator music, while "Revolution's a Lie" closes the album with driving post-punk. And while songs like "L'Estat" are almost too dense and busy to keep up with, Pink's pop finesse shines on his cover of the Rockin' Ramrods' "Bright Lit Blue Skies," the equally breezy and creepy "Fright Night," and the album's single, "Round and Round," which suggests Synchronicity-era Police. But even when the music calms down, he can't resist some head-scratching wordplay, as on "Can't Hear My Eyes"' just-off-the-yacht soft rock, where Pink sighs, "I want a lady as beautiful as the sunset on a strip," or on the gender-blurring "Menopause Man," where he sings, "You're trying too hard to be yourself." He doesn't have that problem on Before Today -- even with some of the smoke and mirrors removed, Ariel Pink is still a singular talent.
________________________________________________________________
26 LoneLady - Nerve Up
A certain kind of tension runs through all of LoneLady's music, a tug of war between relentless angularity and unabashed prettiness. Campbell's work recalls prior firebrands like PJ Harvey and Kristin Hersh, and Nerve Up is as taut and moody as anything that came out on Factory or 4AD in their heydays, but LoneLady isn't just a revivalist. Though the bones of her sound are familiar, post-punk's spareness makes it ripe for rebirth after rebirth; Campbell explores the side of it that is more questioning than gloomy, and it's in LoneLady's very name to see everything as a challenge and claim the fringes for her own. With the help of producer Guy Fixsen (formerly of the experimental band Laika), she straddles the line between swift guitar workouts and stark electro-pop with flair and authority. "If Not Now" and "Army" crackle with impatience, and Campbell's spindly but insistent guitars and brisk vocals signal anyone in her way to clear out. Though songs like these feel like they're in danger of snapping in two, elsewhere on Nerve Up LoneLady throws some curves into her music's uncompromising angles. On "Inmaterial," she turns the song's one-word chorus into five, and when the song settles into an uneasy groove akin to Throwing Muses at their most hypnotic, it's like the sun coming out from behind a cloud. However, the album's most exciting moments occur when Campbell gives in to her pop instincts completely. "Nerve Up," a slinky self-pep talk driven by 808 beats, has as much feline sexiness as it does smarts. The gorgeous "Marble" shimmers with yearning, proving that LoneLady's solitude is only sad when she wants it to be (a feeling she repeats on "Have No Past," which sounds like a wish as much as a regret, and on the wide-open melancholy of the final track, "Fear No More"). Nerve Up is so consistent that it could be monotonous, but LoneLady's passion and nuances make the album truly singular.
________________________________________________________________
27 Angus & Julia Stone - Down the Way
Only three years passed between the Stones' debut and this follow-up record, but the siblings seem to have aged exponentially in the interim. While 2007's A Book Like This found the two setting their own adolescence to a soundtrack of acoustic guitars and sparse percussion, Down the Way is a decidedly adult album, filled with textured arrangements and a wider array of influences. Angus and Julia handle their own production this time around, and the resulting songs jump from panoramic chamber pop -- often with a rootsy, Americana edge -- to bedroom folk songs, with both members trading off vocals and instrumental duties. Julia still sings in a soft, fairy tale voice, but her own songs are bolder than they once were, with tracks like "Hold On" taking much of their strength from the contrast between her gauzy, childlike croon and the nocturnal-sounding instruments that surround it. Even so, brother Angus gets the "most improved" award, having moved past the solo folk songs he favored on A Book Like This (although some of those show up here, too) in favor of lush, collaborative material. On "Draw Your Swords," one of the album's three tunes to stretch past six minutes, he rips into the final refrain with gusto, shouting the lyrics in a cracked baritone before adopting a Jeff Buckley-ish falsetto. Down the Way may be a bit long by 2010's standards -- there are 13 tracks here, none of which is particularly short -- but the songs are solid throughout.
________________________________________________________________
28 Josh Ritter - So Runs The World Away
So Runs the World Away, the fifth studio album from bookish, Idaho-born troubadour Josh Ritter, unfolds like a Flannery O'Connor, Jim Jarmusch, and Mark Twain road trip. Equally steeped in Southern and Midwest Gothic Americana, the son of a pair of neuroscientists has crafted his most unique collection of songs to date, borrowing characters from mythology, literature, and world history and letting them run wild in the increasingly adventurous, neo-traditional folk style that his become his forte over the last decade. The elegiac, slow-burn opener "Change of Time" sets the stage, lamenting "battered hulls and broken hardships/leviathan and lonely" before visiting a 1000-year-old Egyptian pharaoh on the deck of a steamship on his way to New York in "Curses." The voyage continues by train on "Southern Pacifica," descends into bluesy, Tom Waits-ian solipsism on "Rattling Locks," and culminates in So Runs the World Away's brilliant mid-album centerpiece, "Folk Bloodbath," which pits some of the murder ballad's biggest names (Louis Collins, Delia, and Stagger Lee) against each other with predictable results. Standout cuts in the second half include the verdant, bouncy "Lark," the stoic, John Jacob Niles-inspired "See How Man Was Made," and the spirited, quasi-spiritual/science rocker "Orbital," resulting in a typically fine batch of new folk standards and a high-water mark for an artist already used to paddling around on oceans too deep and vast for modern cartography.
________________________________________________________________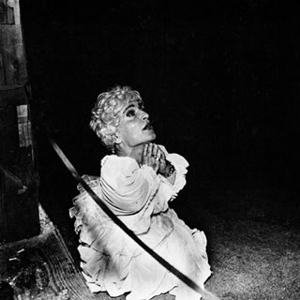 29 Deerhunter - Halcyon Digest
Halcyon Digest reveals a quieter, sometimes gentler Deerhunter than expected, and while Cox doesn't exactly sound tired, there's an occasional rasp in his voice that wasn't there before. Instead of emphasizing sonics that spiral out into the stratosphere as they did on Microcastle or Rainwater Cassette Exchange, the band emphasizes the dream part of their dream-pop roots. Halcyon Digest gets off to a sleepy start with "Earthquake," where sluggish beats, looping guitars and reminiscences of "waking up on a dirty couch" feel like being awoken from a dream, or maybe going deeper into one; "Sailing" is a reverie on a pier, so whispered and intimate that it sounds like it belongs on a Cox solo album. Despite its delicacy, Halcyon Digest is some of Deerhunter's most down-to-earth music, and offers some of the band's most thoughtful songwriting. Cox is more interested in playing with layers of nostalgia than layers of sound, expressing his yearning by channeling the music of youth and rebellion of decades past. "Don't Cry" and "Basement Scene" evoke the eternally teenage sound of the Everly Brothers, filtered through a fever dream; the excellent "Memory Boy" cherishes "the smell of loose-leaf joints on jeans" with sparkling Anglophilic '60s pop. This may also be Deerhunter's most emotionally varied album, spanning the jubilant sax on the oddly Strokes-like "Coronado" to "Helicopter"'s heartbreaking chamber-pop, which embodies lonely side of memories. The band saves just enough room for two quintessentially Deerhunter tracks: Pundt's gorgeous "Desire Lines" is a standout, taking flight halfway through into a glorious guitar excursion, while the transporting final track "He Would Have Laughed" is all the more poignant for its dedication to Jay Reatard. It's not as immediate as previous Deerhunter albums, but Halcyon Digest has an appeal all its own: It's as difficult to grasp -- and as hard to shake -- as a memory lingering at the back of your brain.
________________________________________________________________
30 Warpaint - The Fool
On The Fool, Warpaint sound surprisingly delicate, given their combative name. The L.A. group's first full-length picks up where their debut EP Exquisite Corpse left off, serving up darkly feminine songs with instinctive structures that call to mind the explorations of Rings and Telepathe. The Fool's songs are so impressionistic that it's easy to hear why some have called them dream pop or shoegaze, but Warpaint's sound isn't so easily classified. Some songs resemble icy post-punk experiments, but cooing vocals add a push-pull quality that's more intriguing than either element on its own. A flower child witchiness seeps into every track, most strikingly on "Majesty," which begins as an eerie lament and then ignites into a lysergic jam complete with interstellar Rhodes keyboards and electro-toms. Each of The Fool's songs is winding and expansive, but sometimes Warpaint are so subdued that it comes across as meandering. "Set Your Arms Down" and "Composure" blur into dirges, lacking the direction the fittingly tribal "Warpaint" gives to the band's swirl. The album's more melodic songs reveal that Warpaint fares better as an experimental indie pop band than as an avant-garde band with hints of pop. They sound confident and engaged on "Undertow," a beguiling song so subtle that it lives up to its name, while the sweet-yet-ominous folk balladry of "Shadows" and "Baby" suits the band's vocals perfectly.
________________________________________________________________
31 Kings Go Forth - The Outsiders Are Back
This is the first full-length album from this self-consciously retro soul-funk ensemble from Milwaukee, a band that for some reason saw fit to name itself after a Frank Sinatra/Tony Curtis war movie. The group's real affectation isn't its name, but its sound: The Outsiders Are Back was recorded in such a way as to make it sound like a late-'60s or early-'70s production from one of the influential soul labels in Chicago or Philadelphia. The danger with this approach, of course, is that you'll end up fetishizing the (marginal) sound quality itself, and what made those records great in the 1960s and 1970s was not the fact that they sounded like they were recorded through a number-ten tin can. What made them great was the quality of the songs and the funky energy of the playing, and luckily, Kings Go Forth figured that out long ago. So "One Day" is a frankly thrilling Latin-soul workout with a brilliant horn chart and beautifully multi-layered percussion; "I Don't Love You No More" is even better, with an even tauter energy and groove; and "Don't Take My Shadow" revives all the string-laden kitschiness of vintage disco and reclaims it for the new millennium. "Get a Feeling" is an attempt at reggae that never quite gets a handle on its chosen rhythm (the chopping backbeats feel like an afterthought, not an integral part of the song's groove) and the lead singer has a tendency toward flatness -- but overall, this is a sweatily brilliant example of soul revivalism, and the world needs as much of that as it can get.
________________________________________________________________
32 The Tallest Man on Earth - The Wild Hunt
In nearly every respect, Swedish troubadour Kristian Matsson's second full-length outing as the Tallest Man on Earth is a direct continuation of the stripped-down roots folk style he introduced on his debut -- an album that was deeply, unambiguously steeped in rural American folk tradition but also the product of a strong singular vision and voice. Arguably the most significant difference this time out is the wider stateside distribution that The Wild Hunt will enjoy thanks to its presence on Dead Oceans, and, hopefully, an attendant increase in exposure. It's richly deserved: even if -- as may initially seem to be the case -- this album offered nothing more than another ten songs cut from Shallow Grave's rough-hewn yet rarefied cloth, it would be considerable cause for celebration; for an ostensible one trick pony, Matsson's got a hell of a trick. But he's more than that: his distinctive gifts as a songwriter are more than equal to his undeniable flair as a musical stylist, and if the uncanny anachronistic effect of his work isn't quite as revelatory the second time around, this set offers the subtler treat of hearing an artist carve out further space for personal nuance and expression within an already well-established approach. Careful listening reveals a newfound looseness and emotional range here, particularly in the vocals, with tender moments like the sweetly sung "Love Is All" and bittersweet relationship dissection "The Drying of the Lawns" balancing the typically visceral, nearly strident delivery of songs like "You're Going Back" and jaunty highlight "King of Spain" (which wryly tips a hat to Matsson's most undeniable forerunner with its reference to "boots of Spanish leather"). Lyrically, too, his writing has grown somewhat more lucid and expressive, with even his characteristically poetic evocations of the natural world connecting on a more human and relatable level than past abstractions (from "Burden of Tomorrow": "I'm just a blind man on the plains/I drink my water when it rains/And live by chance among the lightning strikes"). Still, The Wild Hunt could hardly be called a reinvention. Save for the unexpectedly Springsteen-esque closer, "Kids on the Run," wherein Matsson trades in his trusty six-string for a piano, anything here could have slotted neatly onto Shallow Grave. And that's no trouble at all: when you sound like virtually nobody else out there, it's hard to complain about more of the same.
________________________________________________________________
33 UNKLE - Where Did the Night Fall
Doing away with any preconceived notions, UNKLE changed things up drastically for their fourth official album. With Richard File out of the picture and Pablo Clements picking up the reins as James Lavelle's sideman, the duo leaves trip-hop and digitally skewed breakbeats at the wayside. As a substitute, the new incarnation goes the band route, using primarily live instrumentation and a garage rock/psych pop sonic palette. Those who followed UNKLE after the breakout success of Psyence Fiction will be familiar with Lavelle's inclinations to try to rock in a post-Spooky world, which usually led him down a road of mediocre results, but where War Stories fused electronic aspects with saturated stoner rock, Where Did the Night Fall is a focused production of thick, heavily orchestrated Brit-rock, along the lines of Clinic and Muse. Per usual, vocalists take turns, phoning in from their respective area codes, and Autolux, Mark Lanegan, Elle. J, Big in Japan, Sleepy Sun, and the Black Angels turn in excellent performances. Even so, the studio band of Joel Cadbury, James Griffith, Matthew Pierce, and drummers Graham Fox and White Denim's Josh Block (among others, including the Heritage Orchestra) steal the show. The songs feel less flawed than previous experiments, with a unified vibe due to the eerie cement-wall production that overlays everything. No hip-hop MC detours. No dodgy instrumentals. Just groovy fuzz basslines, wayward drumming, chugging guitars, pulsing organs, and echoey vocals sung over minor chords that give way to tense, white-hot hooks. It's an explicit leap into new territory for the band, and though the second half may drag a bit, songs like "Natural Selection," "Joy Factory," "The Answer," and "On a Wire" make for some of UNKLE's all-time best singles, ones that rank right up there with "Rabbit in Your Headlights" and "Lonely Soul."
________________________________________________________________
34 Lindstrøm & Christabelle - Real Life Is No Cool
Hans-Peter Lindstrøm and Christabelle have been familiar with one another since 2001, when the latter casually recorded vocals over some of the former's tracks. This led to full-fledged collaborations, and a handful of modern electro-disco singles issued across the following several years. First, there was the dreamy, slightly narcotized "Music (In My Mind)," released in 2003. In 2007, there was the flirty and Moroder-propulsive "Let's Practise," as well as a cover of Vangelis' "Let It Happen," which converted the original's phantasmic space-folk into something far more inviting, sheathed in bright, Modernist-like cyclic prickles. Then, toward the end of 2009, the duo released "Baby Can't Stop," a gorgeous, breezy fusion of candy-coated synth-funk rhythms, sophisti-pop horns, fidgety guitar wriggles cribbed from Off the Wall, and Christabelle's most confident, extroverted vocal to that point. (She's more likely to resemble the half-awake kid sister of Kim Carnes.) All of these songs (most of them in slightly edited form) are featured on Real Life Is No Cool, an album full of productions that are succinct -- by Lindstrøm's normally widescreen standard, at least -- yet stuffed with sumptuous sonic twists, many of which masterfully recombine familiar elements of dance-pop from the late '70s through the early '90s. Just about all of the new tracks would make fine A-sides, though they all fall into place as part of a flowing album, from a charmingly tentative, momentum-gathering opener ("Looking for What"), to a chiming kind of ambient holding pattern that acts as a bridge between "Let It Happen" and "Music in My Mind" ("Keep It Up"), to a sighing romantic closer seemingly made for the Nordic equivalent of a blue-light basement party ("High and Low"). "So Much Fun" is the absolute best of the new tracks, a rapid rush of ecstatic piano house.
________________________________________________________________
35 Interpol - Interpol
A lot about Interpol suggests that it's a statement of purpose, from its eponymous title to the fact that it was released by Matador, where the band released its best material. There is a certain back-to-basics feel about the album: producer Alan Moulder strips away much of Our Love to Admire's lavish sheen and gives the band a more muscular attack by pushing the rhythm section to the fore -- especially fitting since bassist Carlos Dengler left the band shortly after finishing Interpol -- and the album clocks in at a relatively concise 10 songs in 45 minutes. However, like many things about this band, it's not quite that simple. Interpol spends the first half of the album shoring up their strengths, particularly well on "Barricade." With its killer opening line "I did not take to anaylsis/So I had to make up my mind" and taut interplay between Dengler's bass and Daniel Kessler's guitar, it feels like it could have appeared on Turn on the Bright Lights; even the name harks back to "Obstacle 1," though this feels more like a response to that song than a rehash of it. At other times, the band feels like they're consciously trying craft Interpol songs. "Success"' down-turning melody and the sexual undercurrent that permeates lyrics like "Summer Well"'s "The fevered plastics that seal your body/they won't stop this rain" come from dog-eared pages of the band's playbook. Despite the direct sonics, many of these songs aren't especially immediate; even the single "Lights" is more insistent than catchy, with a drilling riff that builds into a dark meditation on love and control. Interpol's second half is more intriguing, giving Our Love to Admire's ambition a tighter focus. "Always Malaise (The Man I Am)" is thrilling, reaffirming Interpol's status as masters of ambivalent love songs as it switches between major and minor keys as quickly as a tempestuous relationship goes from sweet to sour and back again. They get even bolder on the album's closing trilogy, as well they should -- by this point, Banks, Dengler and drummer Sam Fogarino had all embarked on projects that showed they had more range than they were displaying in their main band. Indeed, the looping keyboards and precise beats of "Try it On" recalls Banks' work as Julian Plenti, and by the time trilogy culminates with the surprisingly spiritual "The Undoing," the band sounds fresher than they have in some time. Ultimately, Interpol isn't a statement of purpose as much as it is the end of an era for the band: With Dengler gone and back on their original label, they have the ability, and perhaps necessity, to go in any direction they choose.
________________________________________________________________
36 Johnny Cash - American VI: Ain't No Grave
Released for the occasion of Johnny Cash's 78th birthday, American VI: Ain't No Grave is the final installment in the collaboration between Cash and Rick Rubin that began with 1994's American Recordings. These ten songs were cut during the same sessions for American V: A Hundred Highways. Guitarists Mike Campbell, Matt Sweeney, Smokey Hormel, and Benmont Tench on keyboards were present, as were other musicians. June Carter Cash died during routine surgery during these sessions. Cash, though grief stricken and with full knowledge that he too was dying due to complications from Parkinson's disease, worked as often as his health would allow. He died three months after these songs were recorded. Ain't No Grave is an elegiac and deeply spiritual album, a formal goodbye without regret from a man and an artist of almost mythic stature. The song selection is rooted in the Americana, folk, country, and gospel traditions. There is an excellent reading of Tom Paxton's "Wonder Where I'm Bound" that doesn't feel as lost as the original, but more a statement after reflecting on a life fully lived. Likewise his version of Sheryl Crow's "Redemption Day" sums up Cash's own long commitment to social justice, and the need for individual accountability; its statement of hope is underscored here not as a dream, but as a conviction. Kris Kristofferson's "For the Good Times" begins with the words: "Don't look so sad, I know it's over/But life goes on/And this ole world will keep on turning." It offers a portrait of the dignity and grace Cash performed with all his life. "I Corinthian's 15:55" is his last self-penned song, a sweet, country-gospel melody that echoes far beyond the margins of contemporary music to an earlier time, and looks at the future with unshakable faith. The title track is a country-gospel-blues by Brother Claude Ely -- it's a fierce showdown with the Reaper, with the singer winning it hands down. There are excellent covers of Bob Nolan's "Cool Water," a song Cash often sang live that expresses empathy for the downtrodden, and "Satisfied Mind," written by Jack Rhodes and Red Hayes, played on a lone acoustic guitar, which dispenses the truth of earthly life into two-minutes-and-forty-eight seconds. Ed McCurdy's "Last Night I Had the Strangest Dream" is a true anti-war song that serves as a testimonial. The album's final cut is Queen Liliuokalani's traditional Hawaiian ballad "Aloha Oe," one of the sweetest, most affectionate leaving songs ever written. And Cash's version? It's devastatingly beautiful; to the point of tears. If there were any justice, Ain't No Grave would be the last album released under Cash's name. It is not only a compelling contribution to his legacy, but an offering that closes the historic American Recordings series with the same stamp of quality that began it.
________________________________________________________________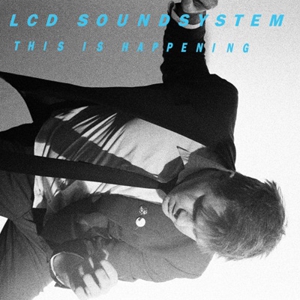 37 LCD Soundsystem - This Is Happening
Following up Sound of Silver was never going to be easy for LCD Soundsystem. There was so much positive reaction from music fans, the press, from everywhere, really, that almost any move James Murphy made was bound to be seen as inferior, or at the very least, flawed in some way. To his credit, he doesn't try to do anything dramatically different on This Is Happening. There are no attempts to hit the top of the charts (a point made crystal clear in the song "You Wanted a Hit"); conversely, there are no attempts to dirty up the sound or make it more challenging. There are no radically new elements added to the LCD sound, nothing subtracted either. Murphy is definitely a savvy enough musician to know when things have gotten stale and need to be changed up; he at some point must have decided (correctly) that the time for a reboot hadn't arrived yet for LCD. Another record of long, dancefloor friendly disco-fied jams mixed with punchy rockers and paced with a couple introspective midtempo ballads is still perfectly acceptable, especially when it's as tightly arranged, energetically played, and thoughtfully constructed as Happening is. Murphy's highly skilled production is all over the record, from the squelchy layers of synths, the dry punch of the drums, and the tricks and surprises that bring the songs to life, to the way he makes it sound like a live band when it's just him (though there are the occasional people helping out, most notably Nancy Whang on backing vocals). And while there isn't a song as staggeringly emotional as Silver's "All My Friends," or as simply and heartfelt as its N.Y.C. tribute "New York, I Love You But You're Bringing Me Down," Murphy continues to expand as a songwriter and lyricist. He's still the master of deadly zingers ("Eat it Michael Musto/You're no Bruce Vilanch") and hilarious streams of lyrical gems (all of "Drunk Girls"), but songs like the nakedly emotional "I Can Change" (which includes the sweetly romantic plea for someone to "bore me and hold me and cling to my arm") and the insistently melancholy "Somebody's Calling Me" show continued growth and impressive range. Of course, if you aren't all that interested in lyrics, artistic growth, and feelings, you can just crank up songs like "One Touch," "Pow Wow," or "Home" real loud and dance. At heart, Murphy remains a dance music producer and these tracks reveal him at the top of his game. This Is Happening doesn't quite reach the monumental heights of Sound of Silver, but it serves as an almost-there companion and further proof that LCD Soundsystem is one of the most exciting and interesting bands around in the 2000s.
________________________________________________________________
38 Tom McRae - The Alphabet of Hurricanes
If Thom Yorke lost the clever bits and became a straightforward, acoustic guitar-strumming troubadour, he might put out something like The Alphabet of Hurricanes. Tom McRae, whose voice and downcast demeanor both bear some similarities to those of Mr. Radiohead, has been honing his craft long enough to have worked out all the kinks by this point, and his fifth album achieves just the right balance of strong, simple melodies and subtle, idiosyncratic production touches. McRae isn't one of those singer/songwriters who feels the need to tell the world "Hey, I can rock just hard as those guys with the Les Pauls and Fender Twins when I put my mind to it," so there are no anomalous breaks in the nocturnal mood of the album; he's a folkie at heart and he knows it, that's part of what makes his music work as well as it does. There are a couple of moments here where he ups the energy level a bit, by either getting into a moderately bluesy groove ("Me & Stetson") or slowly building the dynamics of "Please" to epic size with chanting and drumming from what sounds like it could be a high school marching band. For the most part, though, the songs are spilled out softly in McRae's high, honey-coated voice, and are centered around humble-but-plaintive acoustic guitar and piano patterns. This proves to be just the right mode for a guy whose worldview is rather less than cheery -- he intones "Your love is a cold, cold place, my dear" on "Summer of John Wayne," and matter of factly observes "I'm walking hand in hand with my own ghost" on "I Still Love You" over a spare ukulele accompaniment while an appropriately spectral sonic shadow hangs overhead. But for as much as he expertly frames his discontent, he never wallows in it, and knowing the difference is one of the things that puts McRae toward the front of the current line of U.K. strum-and-croon types.
________________________________________________________________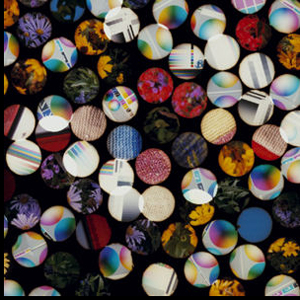 39 Four Tet - There Is Love in You
Kieran Hebden's first Four Tet full-length in four years comes after a parade of collaboration albums, DJ dates, remixes, and one EP that sounded strikingly like John Carpenter soundtracking the original Halloween film. Appropriately, There Is Love in You is a reset album, one where Hebden pares his music down to the essentials. (Sorry, no dubstep workouts or pastoral ballads to be found here.) It's the most natural he's sounded on record in years, much more assured than Everything Ecstatic, which bore the brunt of Hebden's wish to snip the folktronica tag by floating an array of (somewhat) iconoclastic tracks. Here, the music consists of little more than soft tones, muted beats, and overlaid music-box melodies. Perhaps not a recipe for greatness, but in keeping with the axiom that a great artist can always shine no matter the materials or medium, There Is Love in You is an accomplished, beautiful record (despite the lack of shiny bits). Vocals, where they appear, are wordless and textural; the few samples are glitchy but warm and hypnotic. The nine-minute single "Love Cry" sounds like Carl Craig's Innerzone Orchestra making an epic children's record. Overall, There Is Love in You has the spartan precision of Phillip Glass but also, surprisingly, the warmth and vitality of classic Cluster as well. From his debut, Hebden has always made the more alien side of electronic music sound warm and inviting; this not only accomplishes that, but ranks with his best.
________________________________________________________________
40 Tindersticks - Falling Down A Mountain
After eighteen years, they still soldier on... After a somewhat revised version of Tindersticks broke their five-year recording silence with 2008's The Hungry Saw, it took less than two years for the group (again with a few modifications to the lineup) to compound that successful return with another new album -- their eighth overall -- which stands as perhaps even more of an achievement and pleasant surprise than its very fine predecessor. While Saw offered a few rare glimmers of positivity and sweetness from Stuart Staples and company, it was essentially business as usual for the perennially moody Britons. Falling Down a Mountain isn't exactly a major reinvention, either, but it does back up the golden-hued sky gracing its cover with some of their most upbeat and optimistic songs to date (keep in mind those are relative terms), and a liberal extension of the looseness they've been gradually settling into since 1999's Simple Pleasure. The six-and-a-half minute title track is immediately striking, with its simmering, asymmetrical, jazzy groove buoying a hypnotically simple vocal riff and some uninhibited soloing from trumpeter Terry Edwards. "Harmony Around My Table" is a bouncy soul-pop number that might hardly be recognizable as Tindersticks if not for Staples' inimitable quavering baritone (as always, an acquired taste, like fine wine), while the low-key lovers' duet "Peanuts" sports a charmingly simple, slightly silly lyric, and the twinkling ballad "Keep You Beautiful," though a typically mellow affair, is uncharacteristically, almost achingly sweet. Elsewhere, the album takes on a vaguely Western tinge (again echoing the dusty cover landscape), with the galloping, lustful "She Rode Me Down," Edwards' lonesome flügelhorn on the Morricone-esque instrumental "Hubbard Hills," and the gritty, downright driving "Black Smoke." Eventually -- this being Tindersticks, after all -- the darkness does creep in: the deceptively buoyant "No Place So Alone" seethes with the jealousy of a jilted lover, and by the penultimate "Factory Girls," we find Staples brooding alone, doused in melancholy, feebly asserting that "it's the wine that makes me sad, not the love I never had." It's a typically mournful, typically lovely Tindersticks moment, made all the more exquisite here in contrast to the increased stylistic range that came before it. Sometimes, it just takes a slight change in scenery to help you appreciate what you've always had.
Kommentare