terrorhawk
Blog
→

My top 25 albums of the year and other year end lists

RSS
Weiterleiten
22. Dez. 2007, 2:49
25.
Stars-In Our Bedroom After The War
24.
Jesu-Conqueror
23.
The Most Serene Republic-Population
22.
Parts & Labor-Mapmaker
21.
The Sea and Cake-Everybody
20.
!!!-Myth Takes
19.
A Wilhelm Scream-Career Suicide
18.
Pelican-City of Echoes
17.
Deerhoof-Friend Opportunity
16.
Maserati-Interventions For The New Season
15.
Eluvium-Copia
14.
Black Moth Super Rainbow-Dandelion Gum
13.
The National-Boxer
12.
Spoon-Ga Ga Ga Ga Ga
11.
Broken Social Scene Presents Kevin Drew-…..Spirit If
10.
Moving Mountains-Pneuma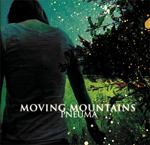 -Whenever a new genre arises, at least in the mind of music journalists, its post- prefix can't be soon behind. Post-rock, post-hardcore, post-grunge the list goes on. One of the most controversial genres of late has been emo, is it even a genre etc. Expect more controversy with the eventual popularization of the term post-emo. Still, further exploration of this is for another time the album at hand, Pneuma, delivers an album chock full of heartfelt vocals so reminiscent of emo, but combines them with extended instrumental passages, as well as a general ambience. Will you need a brand new term to describe this album, hopefully not, as just enjoying it for what it is should be enough.
9.
Weatherbox-American Art
-This album truly confounds me. The vocalist has a nasal delivery that can best be categorized as an acquired taste, and the album's approaching an hour long. Still American Art is some of the enthralling, hook-laden and generally engaging rock records of the year.
8.
Caribou-Andorra
-The mastermind behind Caribou is a smart guy, a PhD no less, and it shows in the decades of pop influences he's able to include on Andorra, all anchored by his series of loops. Still, many of the songs can be played just as well with Dan's shimmering voice and his guitar, thus creating the elusive elelctronica record that still has a sense of warmth.
7.
Do Make Say Think-You, You're A History in Rust
- DMST's profile has been on the rise in many ways due to their members participation in BSS, as well as …well opening for BSS too. DMST's new album manages to squeeze elements of folk, psychadelica and "no frills post-rock" into this 6 song opus that probably caught the ear of a Broken Social Scene fan or too. In all seriousness, they're a (mostly) instrumental band that sounds nothing like EITS yet has managed to make real waves not to mention they're pretty great, kudos.
6.
Minus the Bear-Planet of Ice
-Outside of the mainstream or the "underground" a fine dichotomy exists between the indie rock world and the "scene". In this respect Minus The Bear have truly been a conundrum. One of the few bands managing to get at least a foot in both scenes while sacrificing nothing in their music. Having explored their playful side, and a smoother jazzier sound on previous albums, Minus The Bear use Planet of Ice to interject their more developed sense of atmospherics. While much has been made of the 7 and 8 minute tracks on this album, mathy and straightforward rockers are still abound. Regardless of what scene you consider them, they are consistently developing their already highly refined sound and show no signs of stopping.
5.
Menomena-Friend and Foe
-If I say to someone that a band is "experimental" the average response I get is usually one of aversion. I know there are people whose faces will light up, but they are obviously in the minority. This generally comes down to the matter of accessibility which is oftentimes not present in this sort of music. In recent years a number of bands have been succeeding at combating this mentality. Add Menomena to the list, as Friend and Foe remains a truly delightful pop record that brims with progressiveness. From the raging "The Pelican" to the demure "Rotten Hell" each track gives off a general mystique of forward-thinking with countless ideas, and layers of instrumentation present. Hopefully even more will follow this trend of truly using your mind in music without necessarily getting too caught up in it.
4.
Dinosaur Jr.-Beyond
-I'm not going to go on tangent and say all reunion albums are bad, recent reunion albums from Mission of Burma and Lifetime prove this wrong off the bat, but there has been enough of a history for people to be apprehensive when they're first announced and surprised if they're good. J. Mascis and his crew never really left music but after 20 years separated to come back together and release some of the most driving and exhilarating riff-driven rock of any band in years, should be enough to get many of us to change our opinions on reunion albums in general.
3.
Battles-Mirrored
-The stars really aligned for Battles this year. Sure they had a hip label, Warp, the pedigree, ex members of bands ranging from Helmet to Don Caballero as well as the progeny of a jazz legend, and the hip locale, none other than Brooklyn home to countless "hot" bands. Still none of this or anything they had released could have truly prepared the scene for their full length debut. While much of their earlier material was generally raucous math/post-rock, Battles truly dug deep in delivering Mirrored. Creativity is abound on this record, ditching a sound bordering on derivative of some of their previous projects and delving into unfamiliar territory with elements of glam, glitch, and jazz as well as a multitude of others. All of this coupled with their first single "Atlas" taking the indie world by storm. With a debut this good, we can only wait and see what else fate has in store for these guys
2.
Modest Mouse-We Were Dead Before The Ship Even Sank
-After delivering one of the biggest rock hits of recent memory the pressure to deliver a follow-up would be enough to make many men drink, never mind a recovering alcoholic. Still Modest Mouse took some time off, regrouped and delivered We Were Dead… an album that continues the path of tightening up their sound as well as pushing it in new directions. Still, I recently read a news blurb that described modern MM as "disco Mouse". Yes it's true, Isaac Brock will never have quite the same half-drunken delivery and they can, and choose, to spend a little more money in the recording studio. While tracks like the (very rocking) We've Got Everything definitely have a groove, if that's enough to turn you off and that's your right, continue to spin old MM records, the rest of us are having great time too.
1.
Explosions in the Sky-All of A Sudden I Miss Everyone[/b
]
-While I would like to say that I racked my brain and agonized over what would be a fitting first record, there honestly wasn't much to it. After an extended disappearance from the scene, EITS came roaring back with a record that fulfilled all of the promise that their previous, great, records had only alluded to. Even more, it finally seems as if the world is beginning pay attention, choosing Explosions In The Sky to be the poster boys for the fledgling movement to mainstream post-rock. EITS's previous soundscapes had oftentimes been used as accompaniment to an activity adding a sense of majesty to one was doing, acting as a score in many ways. With this album EITS kicked up their songwriting and are seemingly providing their own narratives, and glorious ones at that. While there are those that will argue that this album is in fact too grandiose, all I have to say is that many of the great stories are.
Honorable Mentions
Baroness-The Red Album
Justice-Cross
Lifetime-S/T
A Place To Bury Strangers-S/T
Holy Fuck-LP
The Weakerthans-Reunion Tour
The Copyrights-Make Sound
Best releases of '06 that I heard in'07
Annuals-Be He Me
Plus/Minus-Let's Build A Fire
Midlake-The Trials of Van Occupanther
Polar Bear Club-The Redder The Better Ep
Top EPs
1. Aloha-Light Works
2. Grizzly Bear-Friend
3. As Tall as Lions-Into The Flood
Best Odds and Sods Comp.
Sigur Ros-Hvarf/Heim
Best Split Relase
Jesu/Eluvium
Releases that probably would have made my list had I heard them
65daysofstatic-The Destruction of Small Ideas
Stars of The Lid- And Their Refinement of the Decline
Favorite Songs
The Birth and Death of the Day
D.A.N.C.E
Into the Flood
Brighter Days
Bros.
Lake Michigan
Atlas
Mother Earth
Good To Sea
The Birthing
From Nothing To Nowhere
Australia
The Sons Of Cain
Retina And The Sky
Belarus
Is There A Ghost?
Cato As A Pun
Loathsome
Trippin' The Light Fantastic
Dead Vine Blues
Hollow Vessel
Present of Future End
Must Be The Moon
Wet And Rusting
Most Anticipated
Mock Orange
Settlefish
Mastodon
Man Man
The Lawrence Arms
The Constantines
Junior Boys
The Album Leaf
Daft Punk
The Faint
The Hold Steady
Grizzly Bear
Ef
Cursive
Chin Up Chin Up
Built to Spill
Broken Social Scene
The Bird and The Bee
As Tall As Lions
Asobi Seksu
Annuals
The Applesed Cast
Aloha
Alkaline Trio
Intronaut
Midlake
Polar Bear Club
Mogwai
Moneen
Mission Of Burma
My Bloody Valentine
Paint it Black
The Plastic Constellations
Russian Circles
Sigur Ros
Spitfire
Sufjan Stevens
Tera Melos
This Will Destroy You
Tokyo Police Club
TV On The Radio
The Velvet Teen
Headlights