33, Männlich, Vereinigte Staaten
Umm...what the heck is…Zuletzt gesehen: Dezember 2012
4

2

7

3

8

gespielte Titel seit 9. Jul. 2009
2.323 Lieblingslieder | 0 Beiträge | 0 Playlisten |

34 Shouts

Feeds
| | | | | |
| --- | --- | --- | --- | --- |
| 1 | | | | |
| 2 | | | | |
| 3 | | | | |
| 4 | | | | |
| 5 | | | | |
| 6 | | | | |
| 7 | | | | |
| 8 | | | | |
| 9 | | | | |
| 10 | | | | |
| 11 | | | | |
| 12 | | | | |
| 13 | | | | |
| 13 | | | | |
| 15 | | | | |
| 16 | | | | |
| 17 | | | | |
| 18 | | | | |
| 19 | | | | |
| 20 | | | | |
| 21 | | | | |
| 22 | | | | |
| 22 | | | | |
| 24 | | | | |
| 25 | | | | |
| 26 | | | | |
| 27 | | | | |
| 27 | | | | |
| 29 | | | | |
| 30 | | | | |

Feeds
| | | | | | |
| --- | --- | --- | --- | --- | --- |
| 1 | | | | | |
| 2 | | | | | |
| 3 | | | | | |
| 4 | | | | | |
| 5 | | | | | |
| 6 | | | | | |
| 6 | | | | | |
| 6 | | | | | |
| 9 | | | | | |
| 9 | | | | | |
| 9 | | | | | |
| 9 | | | | | |
| 13 | | | | | |
| 14 | | | | | |
| 14 | | | | | |
| 14 | | | | | |
| 14 | | | | | |
| 18 | | | | | |
| 18 | | | | | |
| 20 | | | | | |
| 20 | | | | | |
| 20 | | | | | |
| 20 | | | | | |
| 20 | | | | | |
| 20 | | | | | |
| 26 | | | | | |
| 26 | | | | | |
| 26 | | | | | |
| 26 | | | | | |
| 26 | | | | | |
Über mich
Without music I would be at a loss to function, music has a way of expressing what I feel when even I dont know how to feel it.
I love life and living it to the fullest. I am considered
crazy
by many! But I dont know if that is Crazy Insane or Insane Crazy??? But the question really should be "Do I Care??"
But who is to say what is normal and sane. Normal is being yourself, everyone outside that is not normal. Therefore, everyone is not normal because they are not you. That would really be boring if everyone was like me...
There is my baby girl...Mia, she is enjoying her first time on the beach!!!!
To change the world, all you have to do is any act of random kindness!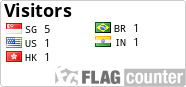 Letzte Aktivitäten