i need music to live, 19, Männlich, Vereinigte Staaten
Music is good for the soul.Zuletzt gesehen: gestern Morgen
5

2

2

7

6

gespielte Titel seit 25. Jul. 2011
1.750 Lieblingslieder | 609 Beiträge | 2 Playlisten |

3.033 Shouts
| | | | | | |
| --- | --- | --- | --- | --- | --- |
| | | Cage the Elephant – Ain't No Rest for the Wicked | | | 3. Apr., 1:36 |
| | | Hank Williams Jr. – A Country Boy Can Survive | | | 3. Apr., 1:31 |
| | | Charlie Daniels Band – Long Haired Country Boy | | | 3. Apr., 1:27 |
| | | Charlie Daniels – The Devil Went Down to Georgia | | | 3. Apr., 1:20 |
| | | Jerry Reed – East Bound And Down | | | 3. Apr., 1:17 |
| | | Inner Circle – Bad Boys (Theme From Cops) | | | 3. Apr., 1:13 |
| | | Reba McEntire – The Night The Lights Went Out In Georgia | | | 3. Apr., 1:09 |
| | | Reba McEntire – The Night The Lights Went Out In Georgia | | | 3. Apr., 1:05 |
| | | 3 Doors Down – Loser | | | 31. Mär., 4:40 |
| | | Shinedown – 45 | | | 30. Mär., 22:29 |
| | | Shinedown – Second Chance | | | 30. Mär., 22:24 |
| | | Green Day – Wake Me Up When September Ends | | | 30. Mär., 22:19 |
| | | Green Day – Wake Me Up When September Ends | | | 30. Mär., 22:15 |
| | | Nickelback – Someday | | | 30. Mär., 22:12 |
| | | Nickelback – Rockstar | | | 30. Mär., 22:08 |
| | | Nickelback – How You Remind Me | | | 30. Mär., 22:05 |
| | | Nickelback – Photograph | | | 30. Mär., 22:01 |
| | | Cage the Elephant – Ain't No Rest for the Wicked | | | 30. Mär., 21:55 |
| | | Jim Croce – I Got a Name | | | 26. Mär., 20:40 |
| | | Stevie Ray Vaughan – Crossfire | | | 26. Mär., 20:36 |
Mehr anzeigen

Feeds
| | | | | |
| --- | --- | --- | --- | --- |
| 1 | | | | |
| 2 | | | | |
| 3 | | | | |
| 4 | | | | |
| 5 | | | | |
| 6 | | | | |
| 7 | | | | |
| 8 | | | | |
| 9 | | | | |
| 10 | | | | |
| 11 | | | | |
| 12 | | | | |
| 13 | | | | |
| 14 | | | | |
| 15 | | | | |
| 16 | | | | |
| 17 | | | | |
| 18 | | | | |
| 19 | | | | |
| 19 | | | | |
| 21 | | | | |
| 22 | | | | |
| 23 | | | | |
| 23 | | | | |
| 25 | | | | |
| 25 | | | | |
| 27 | | | | |
| 27 | | | | |
| 29 | | | | |
| 30 | | | | |
| 30 | | | | |
| 32 | | | | |
| 33 | | | | |
| 34 | | | | |
| 34 | | | | |
| 36 | | | | |
| 37 | | | | |
| 37 | | | | |
| 39 | | | | |
| 39 | | | | |
| 39 | | | | |
| 42 | | | | |
| 42 | | | | |
| 42 | | | | |
| 42 | | | | |
| 46 | | | | |
| 46 | | | | |
| 46 | | | | |
| 46 | | | | |
| 46 | | | | |

Feeds
| | | | | | |
| --- | --- | --- | --- | --- | --- |
| 1 | | | | | |
| 2 | | | | | |
| 3 | | | | | |
| 4 | | | | | |
| 5 | | | | | |
| 5 | | | | | |
| 7 | | | | | |
| 7 | | | | | |
| 7 | | | | | |
| 7 | | | | | |
| 11 | | | | | |
| 11 | | | | | |
| 13 | | | | | |
| 13 | | | | | |
| 13 | | | | | |
| 13 | | | | | |
| 13 | | | | | |
| 13 | | | | | |
| 19 | | | | | |
| 19 | | | | | |
| 19 | | | | | |
| 19 | | | | | |
| 19 | | | | | |
| 24 | | | | | |
| 24 | | | | | |
| 24 | | | | | |
| 27 | | | | | |
| 27 | | | | | |
| 29 | | | | | |
| 29 | | | | | |
| 29 | | | | | |
| 29 | | | | | |
| 29 | | | | | |
| 29 | | | | | |
| 29 | | | | | |
| 29 | | | | | |
| 29 | | | | | |
| 29 | | | | | |
| 39 | | | | | |
| 39 | | | | | |
| 39 | | | | | |
| 39 | | | | | |
| 43 | | | | | |
| 43 | | | | | |
| 43 | | | | | |
| 43 | | | | | |
| 43 | | | | | |
| 43 | | | | | |
| 43 | | | | | |
| 43 | | | | | |
Über mich
hey I'm Kim(aka motormouth) & I'm 19.
For my avatar, I hold that to be very true. There was/are times in my life where words have little effect on me, but music speaks to me like no human could.
*I'm not on as much as I used to be because I've just gotten my GED and am looking into colleges. It's time for the rest of my life to start.
*I'll normally accept any friend requests. I'd prefer for us to some music in common though. & be polite! leave a shout!(any music recommendations you have are also welcome, particularly metal recs )
If you're a fan of musical discussions and like some off the wall discussions join this group:
http://www.last.fm/group/Unholy+Cult+of+the+Appraised+and+Damned
.... Just make sure that you meet the requirements of 1,000 scrobbled tracks, 50 shouts/posts, are at least 16 years old, are going to be active, and aren't a troll or person who likes to start trouble.
EDIT: I want folks to talk to me, not just send me a friend request and never talk. I'll only accept random friend requests if we actually have in some music common.
* I normally only use spotify to listen to music, but they don't have certain artists that I like(ac/dc, led zeppelin, bob seger etc) or particular album(ex: most def leppard albums) so just because bands have less scrobbles, it doesn't mean that I don't like a band much! If you want to know what I think of a band, just ask.
* I'm lazy, so it might take me a few days to respond to shouts.
From the great state of Georgia
I love sports(baseball,football,basketball and sometimes soccer) & extreme sports(skateboarding,snowboarding,BMX,motorcross,snowcross, & skiing)
I enjoy most American & British history as well as Greek and Roman mythology.
I also enjoy reading books about mystery, drama, murder, or history.
I hope to major in some form of history.

INTP — The "Engineer"
INTP Engineers are easygoing yet private. They are logical and enjoy analyzing complex problems. They thrive on the theoretical and like to figure out how things work. They do not like rigid rules and often do not abide by them. They are independent intellectuals
Religion: I was raised protestant Christian. Now, I'm not really sure. After what I've read and personally seen, I have alot doubts. I don't like organized religion.
Political views: I'm pretty liberal and progressive in my views. I believe in background checks for guns and requiring gun safety classes. I believe in equal rights for all, am pro death penalty, believe and support "government assistance", and am pro choice in most cases of abortion, ( I've personally been in that situation, I didn't go through with it, but I can understand why some women have no choice). I support LGBT rights because I myself am transgendered/transsexual( Female to male) and gay(attracted to men only). The U.S. government is currently fucked up beyond all belief.
I am usually pretty easy going. I like to laugh and have fun. I'm normally very accepting of people.
I have a physical disability called Cerebral Palsy, that affects my left side. My left hand is in a permanently drawn up state( almost like a cramp). My left foot isn't quite as bad. I can walk relatively normal, but I do have uncontrollable muscle spasms.
Want to know anything else? Leave a shout and ask me!
several months ago(early 2014)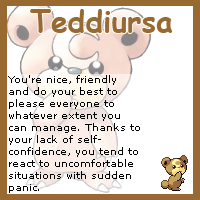 now (late November 2014):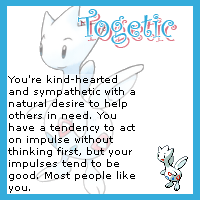 Genres I like:
rock: hard rock, blues rock, folk rock, country rock, southern rock, singer-songwriter, pop/soft rock, stoner rock, psychedelic rock, prog rock, grunge, alt. rock
metal: traditional/nwobhm, thrash/speed metal, doom metal, prog metal, sludge metal, power metal, hair/glam metal, death metal, black metal, metalcore
* I enjoy those rock and metal genres combined with other genres as well.
blues: British blues, electric blues, modern blues
60s/70s pop
country: Alt country, classic country, outlaw country, some modern country
rap: old school rap
------------------------------------------------------------
my favorite artists
---------------------------------------------------------------------------------------

my favorite albums
This is ever growing so the order might change some or alot, but generally, my top 5 or so will remain the same.
-------------------------------------------------------------------------------------------------------------------------------------------
my collection
Albums that I own a physical copy of.
----------------------------------------------------------------------------------------------------------------
my wishlist
Albums that I want a physical (cd/vinyl/ or cassette) copy of

--------------------------------------------------------------
My fav song of all time:
For What Its Worth
and the guy who wrote it:


---------------------------------------------------------------
Yahoo! Answers
Which is the inspiration for my username on here
-------------------------------------------------------------
Facebook
Please ask before adding on there. I won't accept any friends requests unless I know the person or know who sent the request
-------------------------------------------------------------
Rate Your Music
My favorite musician, Simon Kirke, and the 2 bands that he's famous for being a part of, Free and Bad Company
My tag cloud. Its the past twelve months because that's really when I started listening to more that just classic 'hits"

past monthMy musical taste of the last week
:

Letzte Aktivitäten