I'm Sorry You Made Me Lush, 83, Männlich
olloollo.tumblr.comZuletzt gesehen: Februar 2014
4

3

8

5

2

5

gespielte Titel seit 29. Apr. 2005

Feeds

Feeds
| | | | | | |
| --- | --- | --- | --- | --- | --- |
| 1 | | | | | |
| 2 | | | | | |
| 3 | | | | | |
| 4 | | | | | |
| 5 | | | | | |
| 6 | | | | | |
| 7 | | | | | |
| 8 | | | | | |
| 9 | | | | | |
| 10 | | | | | |
Über mich
A.
I can listen to a single track hundreds, possibly thousands of times in one sitting - and not tire of it; and
B.
When are they going to release a 10TB iPod so I can carry
_some_
tunes with me? (:
True in the last 3 months:True overall:True in 2013:
I remember how good melodic DNB is (:
True in 2012:
Soundtracks ruled!
True in 2011:
... buffering ...
True in 2010:
... buffering ...
True in 2009:
Digging into lots of boxed-up cd spindles of store-bought artist albums, mix cds (bedroom mix hell yea!), burns and downloads keep me reoccupied now that I've decided to shake the dust out of my ears and get back into 'scrobbling after what, a 2 year absence?
Current sweet stuff I'm listening to online or on the computer: EBM. Just when I thought that IDM was the end all / be all. Of course the late great 80s will always and forever, be alive. And most recently, since stumbling into St. Vincent, I have yet to stop listening to Actor. (: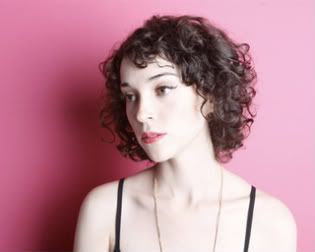 petrol's top albums (7 days)
1. Ramin Djawadi - Game of Thrones (403)
2. Laibach - Wat (319)
3. Los Campesinos! - Romance Is Boring (109)
4. Los Campesinos! - We Are Beautiful, We Are Doomed (96)
5. Goldfrapp - Felt Mountain (66)
Letzte Aktivitäten