jeden, 47, Männlich, ItalienZuletzt gesehen: März 2014
4

3

5

0

7

gespielte Titel seit 17. Aug. 2007
5.202 Lieblingslieder | 0 Beiträge | 15 Playlisten |

12 Shouts
| | | | | | |
| --- | --- | --- | --- | --- | --- |
| | | Винтаж – Роман | | | 12. Sep., 4:12 |
| | | Винтаж – Деревья | | | 12. Sep., 4:08 |
| | | Neslihan – Yalnızlık | | | 11. Sep., 16:51 |
| | | Reyhan Karaca – Boşver | | | 11. Sep., 16:47 |
| | | İlhan Şeşen – bu sabah sevinçle uyan | | | 11. Sep., 16:43 |
| | | Deniz Arcak – Yolcundum Ben Senin | | | 11. Sep., 16:38 |
| | | Ahmed Jehanzeb – Akhri Khayal (Original Mix) | | | 11. Sep., 16:33 |
| | | Rober Hatemo – Hakkı Reis | | | 11. Sep., 16:29 |
| | | Atlantic Popes – Ice (F) | | | 11. Sep., 16:25 |
| | | Farzad Farzin – Shakhsi | | | 11. Sep., 16:21 |
| | | Forever Slave – Gasoline | | | 11. Sep., 16:16 |
| | | Forever Slave – Gasoline | | | 11. Sep., 8:58 |
| | | Forever Slave – Ophelia's Eyes | | | 11. Sep., 8:54 |
| | | Forever Slave – Afterlife | | | 11. Sep., 8:49 |
| | | Forever Slave – Larmes et roses | | | 11. Sep., 8:45 |
| | | Forever Slave – Our Story | | | 11. Sep., 8:41 |
| | | Behnam Safavi – Behnam Safavi - Aramesh | Iranian Mp3 | Bia2.com | | | 10. Sep., 17:04 |
| | | Behnam Safavi – Eshghe Binazir | | | 10. Sep., 17:01 |
| | | Conchita Wurst – That's What I Am | | | 10. Sep., 16:57 |
| | | Джиган feat. Анна Седокова – Холодное сердце | | | 10. Sep., 11:48 |
Mehr anzeigen

Feeds

Feeds
| | | | | | |
| --- | --- | --- | --- | --- | --- |
| 1 | | | | | |
| 2 | | | | | |
| 3 | | | | | |
| 4 | | | | | |
| 5 | | | | | |
| 6 | | | | | |
| 7 | | | | | |
| 8 | | | | | |
| 9 | | | | | |
| 10 | | | | | |
| 11 | | | | | |
| 12 | | | | | |
| 12 | | | | | |
| 14 | | | | | |
| 15 | | | | | |
Über mich


the art of the music has accompanied the man in its evolution, to the point that today is subject of study, with the musicology and the music therapy was born also. We recognize therefore her importance, in the life of each. Who deprives is as if it decreased the strength of his mind or the sensibility of her soul. You listen to all the types of music and all the possible artists, without prejudices and without limitations, detained to think what has inspired the artist and what feelings and thoughts it moves in those that youlisten to it. If you find here yourself, you also recognize you that there cannot be a silence too prolonged in the life of the man, because the silence would extend him to its mind. We have an immense musical patrimony. It finds the music that gives you the emotions of which you have need to regenerate you and you leave again in the walk of the life.
You live the music in every moment,
separating you from the daily contortion,
to which bring thoughts, worries and movement.
Freed by the conventions and by the stress of every day
with the explosion of metal, rock, rhythms exaggerated rap. But if you have only also need of a moment of serene reflection, you have to also recognize the importance of classical melodies, new age and chillout, not of an only and simple song. Allowed to drive, in every more angle hidden of the soul or of the mind from the most proper music for discovery who you are really.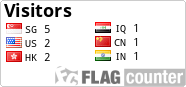 Letzte Aktivitäten