Allergy sufferer extrodinaire, Weiblich, Vereinigte StaatenZuletzt gesehen: September 2011
4

8

7

0

gespielte Titel seit 7. Mär. 2010

Feeds
| | | | | |
| --- | --- | --- | --- | --- |
| 1 | | | | |
| 2 | | | | |
| 3 | | | | |
| 4 | | | | |
| 5 | | | | |
| 6 | | | | |
| 7 | | | | |
| 8 | | | | |
| 9 | | | | |
| 9 | | | | |
| 11 | | | | |
| 12 | | | | |
| 13 | | | | |
| 14 | | | | |
| 15 | | | | |

Feeds
| | | | | | |
| --- | --- | --- | --- | --- | --- |
| 1 | | | | | |
| 1 | | | | | |
| 3 | | | | | |
| 4 | | | | | |
| 4 | | | | | |
| 6 | | | | | |
| 6 | | | | | |
| 6 | | | | | |
| 9 | | | | | |
| 9 | | | | | |
| 11 | | | | | |
| 11 | | | | | |
| 13 | | | | | |
| 13 | | | | | |
| 13 | | | | | |
Über mich

Ran a muck in Illinois and Wisconsin until my early 20's. I had some life experiences and achievments that drew me to Arizona. I am still trying to piece the puzzle together and make a career in an industy that I love.

I admire hard workers with strong ethics, determination and creativity so naturally I am drawn heavily to music, art & theatre. Although having a WICKED sense of humor is an added bonus you MUST have the intelligence along with it or it just doesn't work.

FInd me at playlist.com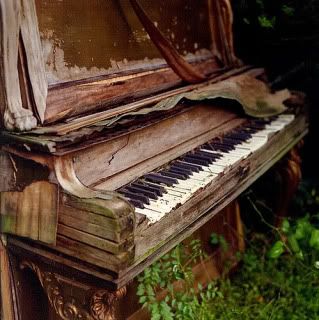 My personal musical back round is varied. I have been singing since before I can rememeber. I was blessed to be invited to sing in New York at Carnegie Hall TWICE before I was 19 year old. I can plunk out notes and cords on the piano and have a natural ability to be able to sight read so I am hoping to teach my self how to play the guitar.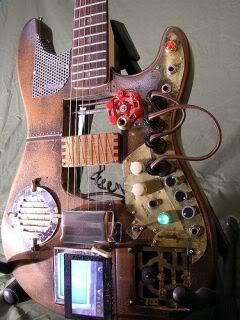 Which is turning out to be a challenge 'cause I am left handed but I have a tendency to let my right hand dominate when it comes to sports so we will have to see where this ends up. I throw a baseball right-handed,bat righ-handed, spike volleyball right-handed,throw darts with BOTH (scary,huh?), write left-handed, brush my teeth left-handed, hold a book left-handed, talk on the phone left-handed, drink left-handed, eat left-handed...left-haneded girl in a right-handed world has had to make adjustments. I tend to find new ways to do every day things.



I follow a lot of the traits of my zodiac sign, Scorpio. (consider THAT your warning....or just read below)

Scorpio's strengths lie in an ability to confront & channel powerful emotions & profound insights. With great tenacity & willpower, are well suited to positions of authority, thanks also to firm sense of responsibility, strategical approaches, & charismatic aura.

Scorpio's can be blunt & demanding, & at worst, may become merciless, obsessive, & manipulative. Are known for passive-aggressive behavior, which sometimes reveals proclivity for martyrdom. Also run the risk of displaying destructive, & revengeful behavior, which confirms radical all-or-nothing approach to life.

If you lucky enough for me to consider you as a friend, you'll be stuck with me for a long time. Some of the people I consider my closet friends have adapted to my drifting in and out of their lives, often for years at a time. Hey, life happens and sometimes gets in the way.

I am very sarcastic and find the funny in the morbid, scary, or mean. The most flattering way I have heard myself described was "Feisty" so it stuck. I have been told I was born in the wrong era, that I have an old soul and I am a 'free spirit' on more than one occasion.
I am a BIG movie junkie. Not too much in to the chick flicks ,more so in to the action, horror, sci-fi, adventure stuff. I'd list them but I have toooo many (seriously) & since NO ONE really fills this part out on their pages it already looks like I wrote a freakin' novel!