Chris, 21, Männlich, NeuseelandZuletzt gesehen: Januar 2013
6

3

5

6

0

gespielte Titel seit 19. Aug. 2010
| | | | | | |
| --- | --- | --- | --- | --- | --- |
| | | Mindless Self Indulgence – Bitches (Kid Rock's Cock Rock mix) | | | 19. Apr., 9:07 |
| | | Rammstein – Führe mich [*] | | | 19. Apr., 9:03 |
| | | 8 Foot Sativa – Season for Assault | | | 4. Jan., 20:43 |
| | | Scar Symmetry – Artificial Sun Projection | | | 4. Jan., 20:35 |
| | | Nightrage – Spiritual Impulse | | | 4. Jan., 19:20 |
| | | Maroon – Fear The Most Them Who Protect | | | 4. Jan., 19:16 |
| | | Mindless Self Indulgence – Bitches | | | 4. Jan., 19:13 |
| | | Amon Amarth – Under The Northern Star | | | 4. Jan., 19:09 |
| | | Before the Dawn – Reign of Fire | | | 4. Jan., 3:35 |
| | | TYR – Eric The Red | | | 4. Jan., 3:28 |
| | | Mushroomhead – 43(Hidden Track) | | | 4. Jan., 3:18 |
| | | Disturbed – Land of Confusion | | | 4. Jan., 3:13 |
| | | Kamelot – Thespian Drama | | | 4. Jan., 3:08 |
| | | Nine Inch Nails – All the Love in the World | | | 4. Jan., 2:51 |
| | | Oasis – Shakermaker | | | 4. Jan., 2:48 |
| | | System of a Down – Aerials | | | 4. Jan., 2:42 |
| | | Infected Mushroom – Nation of Wusses | | | 4. Jan., 2:35 |
| | | Fear Factory – Archetype | | | 4. Jan., 1:58 |
| | | Audioslave – I Am The Highway | | | 2. Jan., 9:10 |
| | | Anberlin – Alexithymia | | | 2. Jan., 9:07 |
Mehr anzeigen

Feeds
| | | | | |
| --- | --- | --- | --- | --- |
| 1 | | | | |
| 2 | | | | |
| 3 | | | | |
| 4 | | | | |
| 5 | | | | |
| 5 | | | | |
| 7 | | | | |
| 8 | | | | |
| 9 | | | | |
| 10 | | | | |
| 11 | | | | |
| 12 | | | | |
| 13 | | | | |
| 14 | | | | |
| 15 | | | | |
| 16 | | | | |
| 16 | | | | |
| 18 | | | | |
| 19 | | | | |
| 20 | | | | |

Feeds
| | | | | | |
| --- | --- | --- | --- | --- | --- |
| 1 | | | | | |
| 2 | | | | | |
| 2 | | | | | |
| 4 | | | | | |
| 5 | | | | | |
| 5 | | | | | |
| 7 | | | | | |
| 7 | | | | | |
| 9 | | | | | |
| 10 | | | | | |
| 10 | | | | | |
| 12 | | | | | |
| 12 | | | | | |
| 14 | | | | | |
| 15 | | | | | |
| 15 | | | | | |
| 17 | | | | | |
| 17 | | | | | |
| 19 | | | | | |
| 20 | | | | | |
Über mich
Am just a bum student from welly, i enjoy listening to music every second of every day like most on this site.I am mainly a metal man, but still cant go wrong with a bit of oldschool goodness. NDH/industrial is my main lisen, along with folk metal. Almost anything goes. Cept for the top40 BS.
Vocals are just another instrument in a band...growls/sreams are just another way of playing the instrument... stop judging top40fags.
Just wishing more good bands came to NZ... or aussie at least.
Rammstein at BDO was a Dream come true, i got my shirt signed by all the members :) and shook Oliver Riedels hand. And then they played which was fkn amazing.
Blindspott at homegrown went off, was guarding the backstage so i got to meet the band members was pretty sic.
Their new stuff sounds pretty damn epic :).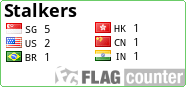 Letzte Aktivitäten
nzTumatauenga und Kaltenhoenn sind nun Freunde.

Dezember 2012