CatherineKaryan, 19, Weiblich, Sonderverwaltungszone Hongkong
親愛的,你知道嗎?Zuletzt gesehen: Februar 2012
4

5

0

5

6

gespielte Titel seit 15. Sep. 2009
1.086 Lieblingslieder | 1 Beitrag | 0 Playlisten |

8.374 Shouts
| | | | | | |
| --- | --- | --- | --- | --- | --- |
| | | Fleshgod Apocalypse – Abyssal | | | 22. Feb. 2012 |
| | | Fleshgod Apocalypse – Thru Our Scars | | | 22. Feb. 2012 |
| | | Flesh Consumed – Chamber Of Torutre | | | 12. Aug. 2011 |
| | | Flesh Consumed – Forever Chained (Interlude) | | | 12. Aug. 2011 |
| | | Flesh Consumed – Caverns of the Disembodied | | | 12. Aug. 2011 |
| | | Flesh Consumed – Drug Induced Psychosis | | | 12. Aug. 2011 |
| | | Flesh Consumed – Imprisoned Between Dimensions | | | 12. Aug. 2011 |
| | | Flesh Consumed – Devoid of Skin | | | 12. Aug. 2011 |
| | | Cephalotripsy – Aesthetic Upholstery of Molested Dead Flesh | | | 12. Aug. 2011 |
| | | Cephalotripsy – Consummating Omophagia | | | 12. Aug. 2011 |
| | | Cephalotripsy – Intracranial Butchery | | | 12. Aug. 2011 |
| | | Cephalotripsy – Excavation of Encystation | | | 12. Aug. 2011 |
| | | Cephalotripsy – Excavation of Encystation | | | 12. Aug. 2011 |
| | | Syphilic – Wombhead | | | 7. Aug. 2011 |
| | | vildhjarta – shiver kostenloser Download | | | 7. Aug. 2011 |
| | | vildhjarta – focus snippet | | | 7. Aug. 2011 |
| | | vildhjarta – Traces kostenloser Download | | | 7. Aug. 2011 |
| | | vildhjarta – Deceit kostenloser Download | | | 7. Aug. 2011 |
| | | vildhjarta – Don't fail me now (lady luck) | | | 7. Aug. 2011 |
| | | vildhjarta – shiver kostenloser Download | | | 7. Aug. 2011 |
Mehr anzeigen

Feeds
| | | | | | |
| --- | --- | --- | --- | --- | --- |
| 1 | | | | | |
| 2 | | | | | |
| 3 | | | | | |
| 4 | | | | | |
| 5 | | | | | |
| 6 | | | | | |
| 7 | | | | | |
| 8 | | | | | |
| 9 | | | | | |
| 10 | | | | | |
| 11 | | | | | |
| 12 | | | | | |
| 13 | | | | | |
| 14 | | | | | |
| 15 | | | | | |

Feeds
Über mich
.
NEW ACCOUNT: ponyvomit
I like cute things.
And metal.
Now go away.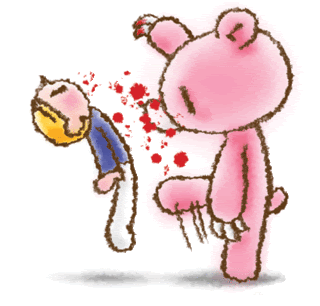 I used to scrobble a lot before, now i'm just pure lazy. So my charts doesn't fully represent my current music taste.
I will not accept anymore friend requests from people who do not talk to me or have low musical compatibility.