★ ♫ Max ♪☆, Männlich, BrasilienZuletzt gesehen: vor 10 Stunden
1

4

9

7

6

1

gespielte Titel seit 10. Feb. 2010
14.853 Lieblingslieder | 2.658 Beiträge | 21 Playlisten |

4.141 Shouts
| | | | | | |
| --- | --- | --- | --- | --- | --- |
| | | Requiem In White – La Perdida De Un Encanto Infantil | | | vor 9 Stunden |
| | | Requiem In White – Secret Of Secrets | | | vor 9 Stunden |
| | | Requiem In White – A Fixed Place In Heaven | | | vor 9 Stunden |
| | | Requiem In White – Everlasting Peace | | | vor 9 Stunden |
| | | Requiem In White – Centuries | | | vor 10 Stunden |
Mehr anzeigen

Feeds
| | | | | |
| --- | --- | --- | --- | --- |
| 1 | | | | |
| 2 | | | | |
| 3 | | | | |
| 4 | | | | |
| 5 | | | | |
| 6 | | | | |
| 7 | | | | |
| 8 | | | | |
| 9 | | | | |
| 10 | | | | |
| 11 | | | | |
| 12 | | | | |
| 13 | | | | |
| 14 | | | | |
| 15 | | | | |
| 16 | | | | |
| 17 | | | | |
| 18 | | | | |
| 19 | | | | |
| 20 | | | | |
| 21 | | | | |
| 22 | | | | |
| 23 | | | | |
| 24 | | | | |
| 25 | | | | |
| 26 | | | | |
| 27 | | | | |
| 28 | | | | |
| 29 | | | | |
| 30 | | | | |
| 31 | | | | |
| 32 | | | | |
| 33 | | | | |
| 34 | | | | |
| 35 | | | | |
| 36 | | | | |
| 37 | | | | |
| 38 | | | | |
| 39 | | | | |
| 40 | | | | |
| 41 | | | | |
| 42 | | | | |
| 43 | | | | |
| 44 | | | | |
| 45 | | | | |
| 46 | | | | |
| 47 | | | | |
| 48 | | | | |
| 48 | | | | |
| 50 | | | | |

Feeds
| | | | | | |
| --- | --- | --- | --- | --- | --- |
| 1 | | | | | |
| 2 | | | | | |
| 2 | | | | | |
| 4 | | | | | |
| 4 | | | | | |
| 4 | | | | | |
| 7 | | | | | |
| 7 | | | | | |
| 7 | | | | | |
| 10 | | | | | |
| 10 | | | | | |
| 10 | | | | | |
| 10 | | | | | |
| 10 | | | | | |
| 10 | | | | | |
| 10 | | | | | |
| 10 | | | | | |
| 10 | | | | | |
| 10 | | | | | |
| 10 | | | | | |
| 10 | | | | | |
| 10 | | | | | |
| 10 | | | | | |
| 10 | | | | | |
| 10 | | | | | |
| 10 | | | | | |
| 10 | | | | | |
| 10 | | | | | |
| 10 | | | | | |
| 10 | | | | | |
| 10 | | | | | |
| 10 | | | | | |
| 10 | | | | | |
| 10 | | | | | |
| 10 | | | | | |
| 10 | | | | | |
| 10 | | | | | |
| 10 | | | | | |
| 10 | | | | | |
| 10 | | | | | |
| 10 | | | | | |
| 10 | | | | | |
| 10 | | | | | |
| 10 | | | | | |
| 10 | | | | | |
| 10 | | | | | |
| 10 | | | | | |
| 10 | | | | | |
| 10 | | | | | |
| 10 | | | | | |
Über mich



Hi I'm Max. I'm from Rio de Janeiro and I work in the health area (physiotherapy). I enjoy listen music, have fun with the friends, to meet new people and spend the time with who I like.
I enjoy a bit of everything and to be ecletic in almost all genres, but basically my favorite type of musics are: Rock, Instrumental, Ambient, Metal (Gothic, Heavy, Symphonic), Chillout, Minimal, Classical, Vocal, Pop, New age, Soundtracks, Dance, Trance, House, Electronic, etc. I think that depends on the moment.
I love musical experiences of all genres and discover new artists; but Electronic & Metal are my passion!!!
The music says who we're. It's the nourishment of soul. Then: ''Carpe Music''.





My eclectic score is currently:
93/100
My super-eclectic score is currently:
728/1000
RIO DE JANEIRO!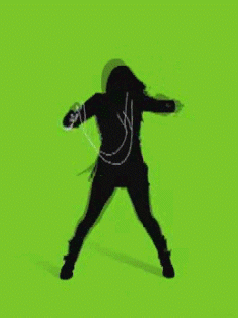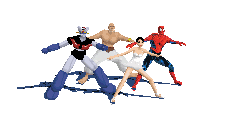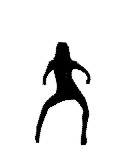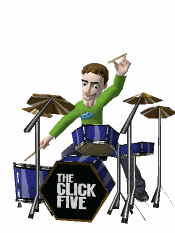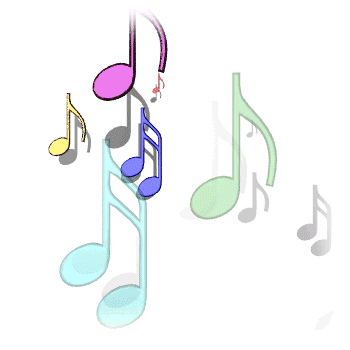 Keep your
Destiny
in your hands.