Aaron Bates (白安仁), 24, Männlich, Vereinigte Staaten
soul-rhapsody.deviantart.c…Zuletzt gesehen: vor 14 Stunden
3

0

0

2

6

gespielte Titel seit 24. Sep. 2008
| | | | | | |
| --- | --- | --- | --- | --- | --- |
| | | Destinee & Paris – True Love | | | 28. Jun., 20:23 |
| | | McClain Sisters – Go | | | 28. Jun., 20:19 |
| | | Jai Waetford – Sweetest Thing | | | 28. Jun., 2:04 |
| | | Jai Waetford – You're the Lead | | | 28. Jun., 2:00 |
| | | Jai Waetford – That Girl | | | 28. Jun., 1:57 |
| | | Jai Waetford – Get to Know You | | | 28. Jun., 1:54 |
| | | Katherine Hughes – Soul | | | 28. Jun., 1:51 |
| | | Elle Winter – Day Away | | | 28. Jun., 1:47 |
| | | Chloe & Halle – T.M.I. | | | 28. Jun., 1:43 |
| | | Shealeigh – Strangely Beautiful | | | 28. Jun., 1:40 |
| | | Shealeigh – What Can I Say | | | 28. Jun., 1:35 |
| | | Shealeigh – Spotlight | | | 28. Jun., 1:32 |
| | | Anna Margaret – Speechless | | | 28. Jun., 1:28 |
| | | Blake Lewis – Lost in Heaven | | | 27. Jun., 23:24 |
| | | Blake Lewis – Runaway | | | 27. Jun., 23:17 |
| | | Blake Lewis – She Gives Me Her Love | | | 27. Jun., 23:13 |
| | | Blake Lewis – Love, Love, Love... | | | 27. Jun., 23:12 |
| | | Blake Lewis – Retro Romance | | | 27. Jun., 23:07 |
| | | Blake Lewis – Disco in Space | | | 27. Jun., 23:02 |
| | | Blake Lewis – Survivor | | | 27. Jun., 22:56 |
Mehr anzeigen

Feeds
| | | | | |
| --- | --- | --- | --- | --- |
| 1 | | | | |
| 2 | | | | |
| 3 | | | | |
| 4 | | | | |
| 5 | | | | |
| 6 | | | | |
| 7 | | | | |
| 8 | | | | |
| 9 | | | | |
| 10 | | | | |
| 11 | | | | |
| 12 | | | | |
| 13 | | | | |
| 14 | | | | |
| 15 | | | | |
| 16 | | | | |
| 17 | | | | |
| 18 | | | | |
| 19 | | | | |
| 20 | | | | |
| 21 | | | | |
| 22 | | | | |
| 23 | | | | |
| 24 | | | | |
| 25 | | | | |
| 26 | | | | |
| 27 | | | | |
| 27 | | | | |
| 29 | | | | |
| 30 | | | | |
| 31 | | | | |
| 32 | | | | |
| 32 | | | | |
| 34 | | | | |
| 34 | | | | |
| 36 | | | | |
| 37 | | | | |
| 37 | | | | |
| 39 | | | | |
| 40 | | | | |
| 41 | | | | |
| 41 | | | | |
| 43 | | | | |
| 43 | | | | |
| 43 | | | | |
| 46 | | | | |
| 47 | | | | |
| 48 | | | | |
| 49 | | | | |
| 50 | | | | |

Feeds
| | | | | | |
| --- | --- | --- | --- | --- | --- |
| 1 | | | | | |
| 2 | | | | | |
| 3 | | | | | |
| 4 | | | | | |
| 5 | | | | | |
| 5 | | | | | |
| 7 | | | | | |
| 7 | | | | | |
| 7 | | | | | |
| 10 | | | | | |
| 11 | | | | | |
| 12 | | | | | |
| 13 | | | | | |
| 14 | | | | | |
| 14 | | | | | |
| 16 | | | | | |
| 17 | | | | | |
| 18 | | | | | |
| 19 | | | | | |
| 19 | | | | | |
Über mich
If you want to know my music taste just look at my Top Artists and Library, I have a really wide range and love a little bit of everything so it would take too much space to type it all. Name the genre, and most likely I will like at least one artist from it.
Music snobs are the disease of last.fm, so if you are one please DON'T send a friend request. Basically if you think someone is stupid or they have 'bad taste' for liking a certain artist or if you continually write "flop" on artists pages, then you are a music snob. People have different tastes and opinions, respect them, and give your opinions without being disrespectful.
Tag Freaks: please leave me alone about "tagging correctly". I tag artists in MY language, that is it (well as long as it is readable, so no symbols)! I like to be able to read the title of the song and the name of the artist that I am listening to, not look at symbols or a bunch of squares. Me scrobbling this way does not affect you in any way, shape or form. So what's the point of complaining about it?
I DON'T believe in 'guilty pleasures'. You like the music you like, you shouldn't feel embarrassed about it. If you are a manly guy who loves pop music, then wear t-shirts with Britney Spears or Miley Cyrus on them and don't be afraid to blast "...Baby One More Time" or "Party In The USA" at every stoplight with all your windows down. It's your music, you have every right to listen to it.
Things I like:
-Gilmore Girls
-Monster High
-Autumn
-Small towns in Connecticut
-Steampunk
-Amelia Peabody Mysteries
-Egypt
-Animes/Mangas/Cartoons/Comics
-Science-Fiction/Fantasy/Action Movies and books
-Bears (Not the kind most of you probably think of when you read this, lol)
-China
-Harry Potter
-Power Rangers
-Smallville
-Drawing and writing
-Fashion
-Pasta
Things I dislike:
-Homophobes
-Rude people
-Disrespectful people
-The word 'panini'
-Tag Freaks
-Trolls
-Music Snobs
-The sound of a vacuum cleaner
-People who automatically assume everyone thinks someone is 'ugly' when they do
-Conceited people
-Racist/Prejudiced Behavior
Top 10 Male Solo Artists:
-Taylor Hicks -Laith Al-Deen
-Gerald Levert -Lee Brice
-Sean Kingston -Toni Storaro
-Show Luo -AJ McLean
-Adam Lambert -Josh Gracin
Top 10 Female Solo Artists:
-Louise Goffin -Hera Bjork
-Demi Lovato -Jennifer Love Hewitt
-Taylor Swift -Crystal Bowersox
-Haley Reinhart -Selena Gomez
-Adele -Christine Fan (FanFan)
Top 10 Male Lead Bands/Duos:
-Zibba & Almalibre -Super Junior
-Rascal Flatts -Staind
-Abney Park -Il Volo
-Brand New Sin -Backstreet Boys
-Elbow -Smash Mouth
Top 10 Female Lead Bands/Duos:
-The Cheetah Girls -Aly & AJ
-The Band Perry -Clique Girlz
-Danity Kane -The Pretty Reckless
-Aloha From Hell -Paramore
-The Pussycat Dolls -Sugarland
Top 10 Mix Lead Bands/Duos:
-Scissor Sisters -A*Teens
-Nightwish -Little Big Town
-Glee Cast -High School Musical Cast
-Jump5 -Antique
-T-Squad -Turtles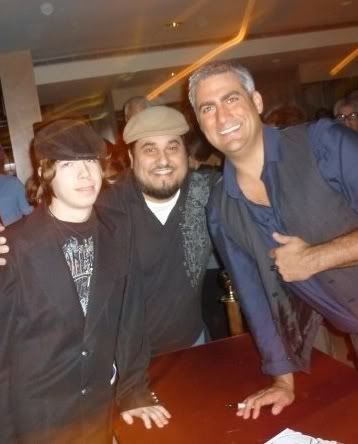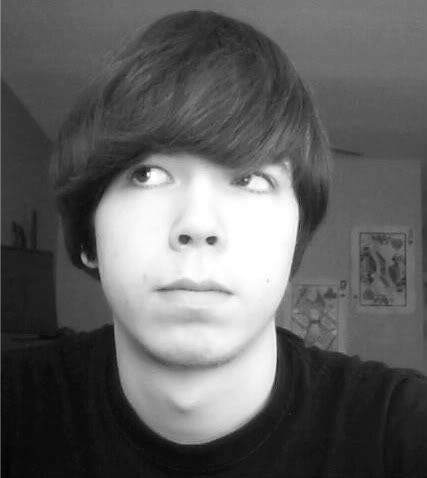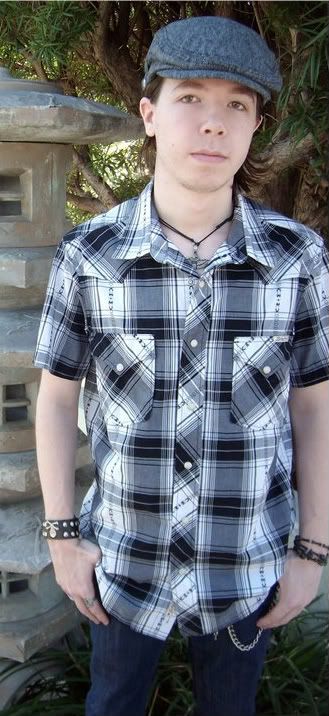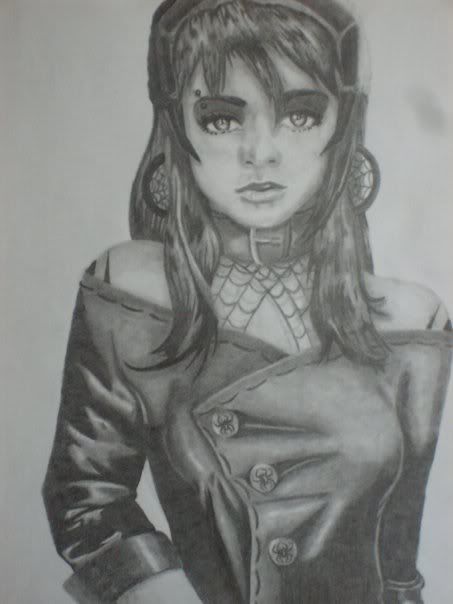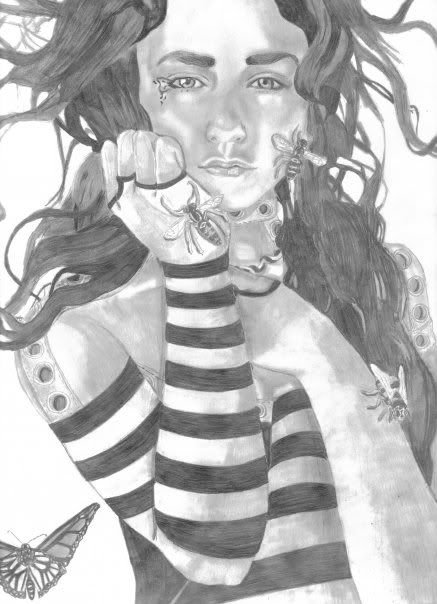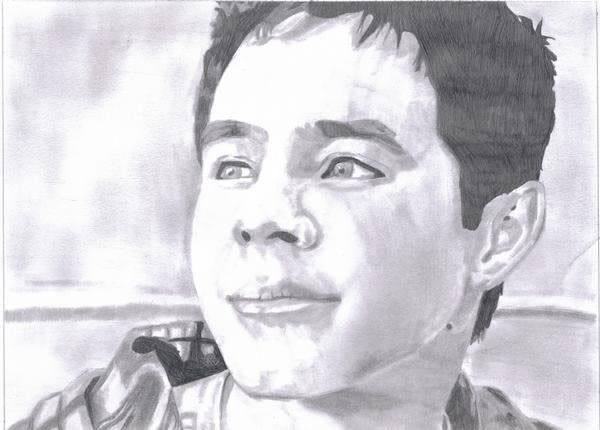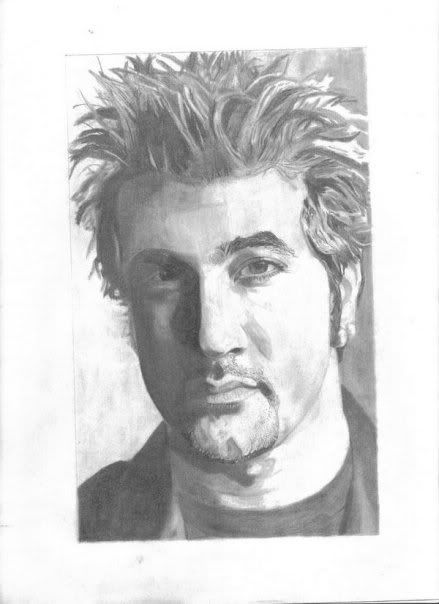 karon1821's top albums (overall)
1. Hera Björk - Je Ne Sais Quoi (657)
2. Taylor Hicks - Taylor Hicks (475)
3. Louise Goffin - Sometimes A Circle (350)
4. Lee Brice - Love Like Crazy (275)
5. Demi Lovato - Don't Forget (252)
6. Taylor Hicks - The Distance (251)
7. Adam Lambert - For Your Entertainment (232)
8. Demi Lovato - Here We Go Again (231)
9. Sean Kingston - Sean Kingston (225)
10. Laith Al-Deen - Die Liebe zum Detail (205)
11. Taylor Hicks - American Idol 5 (196)
12. Chikezie - American Idol 7 (189)
13. Jennifer Love Hewitt - BareNaked (171)
14. Laith Al-Deen - Für Alle (160)
15. Toni Storaro - 2009 (158)
16. Taylor Hicks - Songs (142)
17. Sean Kingston - Tomorrow (133)
18. Alesha Dixon - Fired Up (126)
19. Selena Gomez - Kiss & Tell (115)
20. Taylor Swift - Taylor Swift (109)
21. Taylor Swift - Fearless (97)
22. J Boog - Backyard Boogie (96)
23. Laith Al-Deen - Melomanie (94)
24. Show Luo - Lover's Puzzle (93)
25. Jennifer Love Hewitt - Jennifer Love Hewitt (89)
26. Danny Gokey - American Idol 8 (87)
27. Hera Björk - Hera Björk (85)
28. AJ McLean - Have It All (85)
29. Randy Houser - Anything Goes (83)
30. Raven-Symoné - This Is My Time (82)
31. Adele - 21 (79)
32. Michael Lynche - American Idol 9 (78)
33. Staind - 14 Shades of Grey (77)
34. Clique Girlz - Incredible (75)
35. Crystal Bowersox - Songs (74)
36. Haley Reinhart - American Idol 10 (74)
37. Allison Iraheta - Just Like You (73)
38. Jennifer Love Hewitt - Let's Go Bang (71)
39. Danity Kane - Welcome to the Dollhouse (70)
40. Rascal Flatts - Rascal Flatts (69)
41. Alesha Dixon - The Alesha Show (69)
42. Miranda Cosgrove - Sparks Fly (66)
43. Cee-Lo - The Lady Killer (66)
44. Kimbra - Vows (65)
45. Crystal Bowersox - American Idol 9 (64)
46. Taylor Hicks - UNDER THE RADAR (63)
47. Selena Gomez - Songs (63)
48. Selena Gomez - When the Sun Goes Down (63)
49. Emmy Rossum - Inside Out (62)
50. Gerald Levert - Groove On (60)