This is pretty much only for me. I think I've got everyone exhausted on the many other user-account sites that I'm a member of... I doubt they'll look in here.... hello haven!
Its almost the end of 2009 and wow has it been amazing. probably the best year of my life. It was exactly what I needed to get my mind straightened out. A year wiser.... a year more experienced.
I'd like to give a small shout-out to my new baby kitten, Blaze, named after the marking on his nose.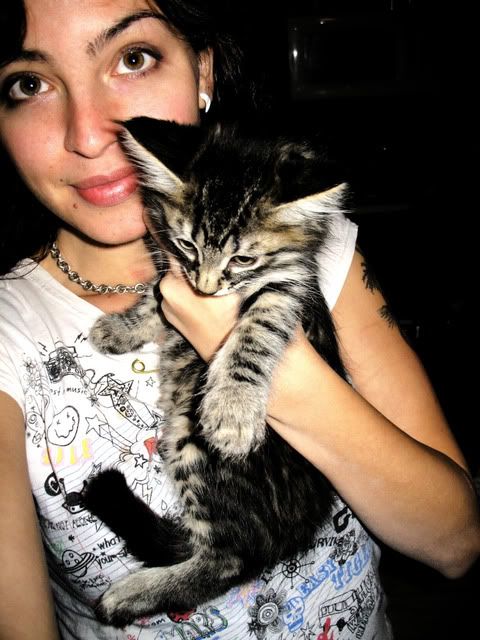 Michael and I named this kitten together.
I picked a major in school. One that I didn't pick because I needed something or because someone else had a genius plan for me; this one I picked for myself. Psychology. If it weren't psychology it would probably be nutrition because I've already studied it so much that I'd be foolish to let that interest go to waste. I'm attending Santa Monica college which is the best community college in southern california, even better than Long Beach which I absolutely loved.
I've got full support from everyone in my family as well as a handful of close friends. I'm very lucky to have such an opportunity. It reminds me of what I'd like to give later on in life. Of course I'd like to give what I didn't have when I was young, but I do want to make sure and give what I was lucky enough to have... I must never forget that.
Goodbye 2009.
Hello 2010. May this year be better than the last, may I be surrounded with love and laughter and may all my friends be as lucky as I.
Yours truly,
Jennifer Denisse Esteban