It's the most wonderful time of the year...
The Top 10 Albums of 2010
I'm going to try and keep this introduction short (I'll fail), so let me just say that it was an exceptionally good year for music. So many great records were released this year! And also, too much records were released this year. It seems that the internet and tolerance towards lo-fi DIY has increased our collective iTunes libraries significantly, this year more than ever, and sometimes it can be nice to stop speed-dating records and dwell on it a little, let it surprise you. That's also the reason there are only 10 albums on this list (plus another ten which deserve honorable mentions). Twenty albums is enough to spend a year with, if your ambition is to actually
listen to
and not just
peruse
these songs.
It was a year of extremes, though, wasn't it? Volume levels either shot way into the red or barely appeared at all, songs were either overstuffed with ideas or almost uncomfortably minimal. Some trends I was excited about (the return of true adventure in pop music, the heightened interest in good production), and some I was less happy with (if I hear one more lo-fi, wordless vocal-sample-sound-collage I'm going to hit someone).
Some legendary artists died, Kanye made his long-awaited return and everyone cared, M.I.A. fell from grace and she fell hard, albeit in a fittingly spectacular way. Nicki Minaj swiftly took over, and blazed a crazy trail of fire, and she showed she could turn any song into an album-best simply by being on the 'feat.' side (Kanye's 'Monster', Drake's 'Up All Night', Usher's 'Lil Freak', even Treyz Songs abysmal 'Bottoms Up' lights up for a moment when she appears), but her own songs were too conformist, too easy, too
normal
to deliver on what she'd been teasing us with on her guest spots. Lady Gaga continued to make crazy appearances on stages and screens (the 'Telephone' video was probably the largest 'wtf' of the year, at least the one shared by the largest amount of people), and Rihanna continued to confuse us helpless snobs who are
supposed
to hate her, but couldn't stop listening to her hits with our scrobblers turned off.
On the less mainstream side of music, reverb was still the go-to audio treatment for many artists, with a lot using it to emulate the surf-rock of days gone by. Wavves and Crystal Castles both trashed their reputation and apologized by releasing some great music. Electronica took a turn towards dub-step this year, with some superb results (James Blake, most notably his amazing 'Limit To Your Love'), and some not-so-great results (basically everything else). Indie pop often appeared in the form of hazy fever dreams (Beach House, Wild Nothing, the ridiculously awesome 'All Around And Away We Go' by Twin Sister), and Sleigh Bells single-handedly taught us that damaging your ear drums can be a lot of fun.
If you've been following some of the popular music sites this year, you will probably not be surprised with this list. Critics seemed to be unusually agreeing with one another this year, with some even battling it out who could award the highest rating to one particular album. I'm also pretty obvious in my appreciation of this year's records, though there are some end-of-year-favourites that I didn't care for at all. Apologies to Four Tet, Matthew Dear, Ariel Pink's Haunted Graffiti, Robyn and Vampire Weekend; your efforts are well-respected and I thought I really liked your records until I realised that I didn't.
One last thing: it's silly how as a music critic you're expected to immediately delete all music from your hard-drive by December 31st. Of course, I didn't exclusively listen to records from 2010 this year and so, scroll down to see which were my favourite records of the year that were not actually from this year. That's it! Enjoy the last few days of this year and let's all imagine how the new Fleet Foxes record sounds like, and pray it will see the light of day in 2011.
Do you own Spotify?
Listen to my playlist featuring my favourite tracks of the year!
#10. Gorilla Manor by Local Natives
The tragedy with Local Natives and their debut
Gorilla Manor
is that they're last in line; they are practitioners of a style of grab-bag indie music that has already been perfected in the past few years by Fleet Foxes, Grizzly Bear and Band of Horses. That listening to
Gorilla Manor
reminds me of these bands is at the same time a sign of their talent and their biggest problem. Why listen to 'World News' when you can listen to 'Ragged Wood' instead? But let's not give this fivesome too hard a time, because even though some songs sound all-too-familiar,
Gorilla Manor
is still great listening, and it has an uncommonly strong first half of which the songs can easily wrestle with those of the aforementioned bands. 'Wide Eyes' and 'Sun Hands' are the freshest sounding tracks on the record and also the best, blending expert drum sections with dreamy guitar lines and vocal trickery to create pulsing, dynamic earworms. Another thing Local Natives have going for them is that they're possibly the best live band among their competitors.
Gorilla Manor
is a very good record and Local Natives show amazing potential. Let's just hope their next release shows more of who they are and less of what they like to listen to.
Favourite track:
Sun Hands
#9. Plastic Beach by Gorillaz
Forget about the cartoon characters. The virtual band gimmick that was once the very purpose of Gorillaz when they released their self-titled debut in 2003 is a thing of the past. Today they have evolved from a side-project into a full-blown collective of musicians, and the results are telling. Where we once gawked to suddenly hear Dennis Hopper appear on 2007's
Demon Days
,
Plastic Beach
features contributions from Snoop Dogg, Lou Reed, Little Dragon and Bobby Womack, just to name a few. It's the group's best record, and at the same time the one that feels least like an album. Even on the pretty consistent
Demon Days
, singles 'Feel Good Inc.' and 'DARE' sounded out of place. The songs on
Plastic Beach
are even more far apart; you'll be forgiven if you listen to back-to-back tracks 'Superfast Jellyfish' and 'Empire Ants' and think you've shuffled onto a track from another album by another band. This may make its inclusion on this list a bit unfitting, but in this case the disconnect between the songs allows the worst ('Sweepstakes', 'Rhinestone Eyes') to more easily make room for the true classics to stand out. So forget about the two-part introduction and the visual story concept that supposedly ties these tracks together.
Plastic Beach
is an album for the digital age: a loosely tied collection of songs, and it's okay if you take the best ones into a playlist (be sure to include 'Stylo', 'Empire Ants' and 'On Melancholy Hill') and ignore the rest. Just don't forget about them.
Favourite track:
Empire Ants (feat. Little Dragon)
#8. This Is Happening by LCD Soundsystem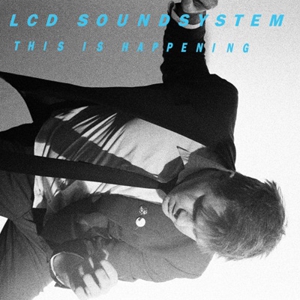 LCD Soundsystem have claimed to call it quits after the release of this, their third record, and perhaps this is for the best. In his 5 years as a frontman, James Murphy has released an emotional record that barrels through the pains of getting older (2007's still-classic
Sound of Silver
), an explosive record that combines the enthusiasm of punk with the emotional resonance of IDM (2005's self-titled debut) and one in 2010 that sits perfectly in the middle. All three of them are masterclasses in the dance/rock hybrid that the DFA is famous for. What is left to do for this band? On
This Is Happening
, James Murphy does more of what he does so well: borrowing heavily from his record collection and create remarkably produced anthems that make you cry while you're dancing your ass off. The album is more agressive than ever in its ideas, both sonically and lyrically. 'Pow Pow' is a crazier and better take on the already far-out jam-sessions 'On Repeat' and 'Us vs Them'. Earlier on in the record, 'I Can Change' takes that special blend of tears and sweat that informed 'All My Friends' and 'Never As Tired As When I'm Waking Up' and brings it a step further towards dance, introducing shimmering synths and a sky-rocketing falsetto. It's a well-made and intricate full-length work (listen to the first and last song and see how they are both extremes of the same musical idea). If this will indeed turn out to be the final LCD Soundsystem album, they will have gone out with a bang.
Favourite track:
I Can Change
#7. Crystal Castles (II) by Crystal Castles
The computer won the battle versus the guitar in 2010, with most of the best records consisting of or being inspired by electronic music. It was a year of texture and expert production techniques, with even the records made on scraps of budget sounding so god-damned pretty. And it's that same attention to the sculpting of sound which makes this sophomore (but still self-titled) record from Crystal Castles such a triumph. With most of the senseless noise dialed down, the songs now have room to show off Ethan Kath's compositional prowess. And even in the noisiest cut ('Doe Deer'), there is a moment of inspiration near the end, when Alice's worldless yelps are sampled into a small breakdown sequence. More than any other band this year, even counting Sleigh Bells, this bratty duo has a gift for exposing you to a burst of phantom energy. Forget about much-blogged-about track 'Celestica', the true standouts on this thing are the heavy synth assaults: 'Doe Deer', 'Suffocation', 'Empathy' and 'Baptism'. When pasting a link to the latter to a friend via instant messenger, he typed "Orgasmic! FUCK MOTHERFUCK YES! I love music". QFT.
Favourite track:
Baptism
#6. High Violet by The National
Don't feel bad if you want to like The National, but you find them too boring to listen to. If you've read
the New York Times article
that chronicles the creation of
High Violet
, you can see where their stiffness comes from. So much work has been put in each of The National's songs, their compositions laboured over again and again, the instrumentation redone in countless different versions. The result is a masterwork, but one with so little edge and playfulness that it deserves to be hung in a museum rather than to be played at a party. Fortunately, if like me you can bear with a little dullness at times,
High Violet
is a beautiful album, rich with details and sonic trickery. The National are experts in creating tension, especially in the rythym section, and on the best cuts ('Little Faith' and 'Bloodbuzz Ohio') the instrumentation levitates the songs from their barren, rock-bottom starting point. It's undoubtedly the work of a group of highly skilled individuals: each element of these 11 songs is worried about, every note is in the right place. The downside of this is that on a first spin, most songs sound like they're still waiting for the climax right when they end. The upside is that they're pretty much flawless artworks of still life.
Favourite track:
Little Faith
#5. My Beautiful Dark Twisted Fantasy by Kanye West
The funny thing about Kanye West is that he is such a central figure in the world of rap-loving indie hipsters (of which I am one, so no judgment there), that you almost forget that this guy is also, like, really famous. Keep in mind that the alienating
808s & Heartbreak
, which is perhaps the most polarizing 'rap' record of the past few years, still went platinum, selling more than a million copies. He is one of the few modern pop stars who can make an adventurous and weird-ass single like 'Flashing Lights' (from 2007's
Graduation
), and be included on Billboard charts and Grand Theft Auto soundtracks. While many critics will continue to applaud him for his experimentalism,
My Beautiful Dark Twisted Fantasy
actually shows Kanye more aware of his commercial value than ever before. A song like 'All Of The Lights' sounds like it was made especially for a VH1 performance, 'Runaway' repeatedly features a simple sing-along chorus not meant for headphones but festival crowds. This shouldn't take anything away from the quality of the songs, though those looking for the inspired sampling of 'Addiction' or the minimalist orchestra bounce of 'Gone' will be disappointed. Still,
My Beautiful Dark Twisted Fantasy
is simply a classic commercial pop record, stuffed-to-the-point-of-exploding with great instrumentation, expert rhymes and some already legendary guest spots (that's you, Nicki).
Favourite track:
Monster
#4. Sir Lucious Left Foot...The Son Of Chico Dusty by Big Boi
Two rap records cracked my Top 5 this year, and I've struggled a lot with in which order they should appear. The solution to this problem can be found right at the beginning of both records: while Kanye starts with a spoken-word intro and a larger-than-life chorus,
Sir Lucious Left Foot
's intro patiently stacks persistent whistling, a crackling piano and buzzing synths into an odd-ball beat. It's much weirder, highly inferior and that much more inspiring. Similarly, while Kanye's record continues to blast his way through perfect mainstream pop, Big Boi stays behind, investigating the pieces like a mad scientist. The results are hit-and-miss, but in a good way: for every low ('You Ain't No DJ') there is an uncommon high ('Shutterbugg'), and it's this what makes the record the best rap album of the year. It's less of a masterclass in pop-writing and more like happy hour in the science lab. The risks are inspiring and countless: what the fuck is up with that beat on 'Follow Us' and who the hell is Vonnegut? Is he kidding with that chorus sample on 'General Patton'? Where does he get these ideas? You can imagine why his former record label Jive refused to release this album, instead wanting Big Boi to release more radio-friendly material. So the answer to Big Boi vs Kanye is actually simple: although
Sir Lucious Left Foot
is imperfect, there are songs on here that sound unlike anything I've ever heard before. And in a time where most music is an improvement on already-invented work, that's a huge compliment.
Favourite track:

Shutterbugg
#3. The ArchAndroid by Janelle Monáe
In the land of songwriting, genre-hopping is an extreme sport that could easily get you killed (
The Love Below
, anyone?), but Janelle Monáe emerged as the world champion this year, skipping from cigar-room funk to old-timey classical music, by way of faux-metal spazz-outs, and back. The reason
The ArchAndroid
works so well is because it matches her youthful enthusiasm and opportunism with extraordinary skill. Anyone can attempt a James-Brown-esque funk freak-out like 'Tightrope', and the song is perfectly reasonable for the first few minutes. But then she twists the thing brilliantly in the second half, staging a jam-session, throwing in tributes to the brass band and a friggin' ukelele (we don't mind). It's an idea that any other aspiring R&B diva would shy away from. But you don't tell Janelle Monáe to back down; she'll just add another outlandish influence to her already long list of inspirations. She pulls a similar trick on the truly gorgeous 'Say You'll Go', seamlessly stitching together a dreamy pop-tune with the famous classical piano-piece 'Clair de Lune', travelling a 100 years back in time within one song. It's stagey music for sure, but the fact that these gimmicks stay fresh even after dozens of plays is a tribute to her compositional excellence. Oh, and there's supposed to be some sci-fi concept in the lyrics.
Favourite track:
Tightrope (feat. Big Boi)
#2. Brothers by The Black Keys
Brothers
is the sixth full-length from this hard-working duo, but it sounds like the perfect sophomore album. This makes sense: 2008's studio-recorded, Danger Mouse-produced
Attack & Release
was such a compositional departure that you can consider it to be the debut album of the New And Improved Black Keys. In that respect,
Brothers
is the confident and superior follow-up, the songs spiked with the memories of their night in the Big City but at the same time hunkering for that familiar feeling of home. It shows the duo once again looking at the countryside, but this time not from the doors of an old garage, but at a framed picture on the wall of a Hollywood apartment. Listen to a song like 'Too Afraid To Love You' and album-best 'Ten Cent Pistol', and hear how their extended time in big-budget studios amplifies their music, the modest and unassuming melodies making way for gorgeous textures and sound design. The Black Keys have absorbed the creative energy they stumbled upon when they made
Attack & Release
, and it's telling that the only Danger Mouse-produced song on the record ('Tighten Up') doesn't sound at all out of place. This is great and pitch-perfect music, made with extraordinary detail and maturity. And in that sense, it's sounds like a sixth record after all.
Favourite track:
Ten Cent Pistol
#1. Teen Dream by Beach House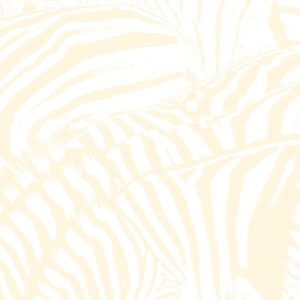 Teen Dream
is not the most exciting record of the year, nor does it brim with extravagant ideas. In fact, almost everything the other albums on this list do right, this record does not. There are no explosions, no expectations-shattering surprises. There aren't even any real drums. What
Teen Dream
does do is contain ten amazing songs from a band that gets a little better with every album. It inhabits a world which is their own, in which the organ is as purposeful an instrument as the guitar, in which emotions are translated through composition and phrasing, not lyrics (even after hundreds of plays I doubt I know half the words). But beware,
Teen Dream
is not easy listening. If I tell you that the most striking part about 'Used To Be' is an added tambourine on the off-beat, this may sound like a very boring album. It may also reveal how much I've listened to these songs. But Beach House, like The xx last year, know the uncommon power found in simple gestures, though minimalistic music this is not. The songs are dense towers of organ and guitar lines and like great achitecture it can be a thrill just to examine the structures. Listen closely to centrepiece 'Lover of Mine' and you can see how each instrument behaves like a thread in a stunning piece of patterned fabric; each sequence of notes is augmented by a similar but slightly polyryhtmic line or harmonizing chord-structure, riff duties are being swapped between instruments so there's room for another harmonic layer. It's compositional genius, though you'll have to wade through a swamp of organ drones to see it. The song, like all songs on the record, would be a mess if not for the amazing sound design, and producer Chris Coady must be mentioned as a co-conspirator to this masterpiece. 2010 was the year of sound and texture, and few albums were as delightful to listen to as this one. In the end, this album is my favourite for no other reason that it's the one I listened to the most (together with 2008's
Devotion
it has put them over 1,500 plays). Congratulations, Beach House. Now if you'll excuse me, I gotta listen to
Teen Dream
in the dark on headphones again.
Favourite track:

Lover Of Mine
10 also memorable albums that for some reason didn't make it on this list:
(in no particular order)
Treats
by
Sleigh Bells
Volume Two
by
She & Him
Halcyon Digest
by
Deerhunter
King Of The Beach
by
Wavves
Lisbon
by
The Walkmen
ODD BLOOD
by
Yeasayer
Have One on Me
by
Joanna Newsom
All Day
by
Girl Talk
The Ladykiller
by
Cee-Lo Green
The Wild Hunt
by
The Tallest Man on Earth
5 incredible albums that I listened to a lot in 2010 that are not actually from 2010:
(in no particular order)
Feed the Animals
by
Girl Talk
xx
by
The xx
Rook
by
Shearwater
It's Frightening
by
White Rabbits
Give Me Fire
by
Mando Diao