This is why you don't make account names when you're like 13., 20, Männlich, Vereinigtes KönigreichZuletzt gesehen: Juni 2014
6

7

9

5

0

gespielte Titel seit 13. Jun. 2009
158 Lieblingslieder | 590 Beiträge | 1 Playlist |

139 Shouts

Feeds
| | | | | |
| --- | --- | --- | --- | --- |
| 1 | | | | |
| 2 | | | | |
| 3 | | | | |
| 4 | | | | |
| 5 | | | | |
| 6 | | | | |
| 7 | | | | |
| 8 | | | | |
| 9 | | | | |
| 10 | | | | |
| 11 | | | | |
| 12 | | | | |
| 12 | | | | |
| 12 | | | | |
| 12 | | | | |
| 16 | | | | |
| 17 | | | | |
| 18 | | | | |
| 18 | | | | |
| 18 | | | | |
| 21 | | | | |
| 21 | | | | |
| 23 | | | | |
| 24 | | | | |
| 24 | | | | |
| 24 | | | | |
| 24 | | | | |
| 24 | | | | |
| 29 | | | | |
| 29 | | | | |
| 29 | | | | |
| 29 | | | | |
| 33 | | | | |
| 33 | | | | |
| 33 | | | | |
| 33 | | | | |
| 37 | | | | |
| 37 | | | | |
| 37 | | | | |
| 37 | | | | |
| 37 | | | | |
| 37 | | | | |
| 43 | | | | |
| 43 | | | | |
| 43 | | | | |
| 43 | | | | |
| 43 | | | | |
| 43 | | | | |
| 43 | | | | |
| 43 | | | | |

Feeds
| | | | | | |
| --- | --- | --- | --- | --- | --- |
| 1 | | | | | |
| 2 | | | | | |
| 2 | | | | | |
| 4 | | | | | |
| 5 | | | | | |
| 5 | | | | | |
| 5 | | | | | |
| 8 | | | | | |
| 9 | | | | | |
| 9 | | | | | |
| 9 | | | | | |
| 9 | | | | | |
| 13 | | | | | |
| 13 | | | | | |
| 15 | | | | | |
| 15 | | | | | |
| 15 | | | | | |
| 15 | | | | | |
| 15 | | | | | |
| 15 | | | | | |
| 21 | | | | | |
| 22 | | | | | |
| 22 | | | | | |
| 22 | | | | | |
| 25 | | | | | |
| 25 | | | | | |
| 25 | | | | | |
| 28 | | | | | |
| 28 | | | | | |
| 28 | | | | | |
| 28 | | | | | |
| 32 | | | | | |
| 32 | | | | | |
| 32 | | | | | |
| 32 | | | | | |
| 32 | | | | | |
| 32 | | | | | |
| 32 | | | | | |
| 32 | | | | | |
| 32 | | | | | |
| 32 | | | | | |
| 32 | | | | | |
| 32 | | | | | |
| 32 | | | | | |
| 32 | | | | | |
| 32 | | | | | |
| 32 | | | | | |
| 32 | | | | | |
| 32 | | | | | |
| 32 | | | | | |
Über mich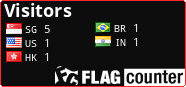 Concerts I have been to
09/10/09 -
Sensational Mary Barclay Band
. Lochside Theatre, Castle Douglas.
my opinion:
it was great, awesome cover version of purple haze for the final song of the night! 9/10
17/11/09
-
Rise Against
,
Thursday
,
Poison the Well
. Barrowlands, Glasgow.
my opinion:
poison the well were not so good, but a quality performance from thursday, and an AWESOME performance rise against more than made up for that, 10/10.
23/01/10 - Magic (Queen tirbute band). DG One, Dumfries.
my opinion:
quite good, can't fault the playing or the setlist, though not the most exciting performances, the musicians were good but didn't exactly have great stage presence, all in all though, a very good concert that was well worth going to see, i'll give it 7/10.
19/02/10
-
Mastodon
,
Totimoshi
. Barrowlands, Glasgow.
my opinion:
Totimoshi were awesome! I didn't expect them to be that good after listening to the album and thinking that it was only "okay", but they proved me wrong!! Mastodon were just epic. The only thing at all that i could complain about was that they came on played through their setlist, said thanks and bye and left - it would have been nice if they had spoken to the crowd. But after such a great performance, that can be forgiven. 9/10
24/05/10
-
Alkaline Trio
,
Set Your Goals
,
Attack! Attack!
O2 ABC, Glasgow
my opinion:
Attack! Attack! were alright, not great but not bad either. Set Your Goals were pretty good, especially the song Gaia Bleeds. Alkaline Trio were great, best bits were Mr. Chainsaw, Nose Over Tail, Radio, Crawl and when they switched instruments to play fine and a misfits cover. Pretty damn epic night :D 9/10
21/06/10 - Blood Brothers (musical), Phoenix Theatre, London -
my opinion:
Really talented actors/singers. I Thought it was awesome, very sad though. 9.5/10
22/06/10 - Wicked (musical), Apollo Victoria Theatre, London -
my opinion:
Pretty good. Funny, enjoyable and catchy, excellent singing and acting again. 7/10
15/10/10 -
Stevie Williams
, Zeffirellis Jazz Bar, Ambleside -
my opinion:
Very good. Extremely good bass playing. 8/10
22/10/10
-
Joe Satriani
,
Simon McBride
, S.E.C.C, Glasgow -
my opinion:
AWESOME. but could i expect any less from Joe Satriani? One of the greatest guitarists in the world. Simon McBride was good too. 10/10
30/4/11 - Bags Of Rock,
Siphon Plane
, O2 ABC, Glasgow.
my opinion:
Great energetic performance from Siphon Plane. Then Bags Of Rock came on and were also great. Did a cool double drum solo and cover of Knights Of Cydonia. 8/10
04/11/11 -
Rise Against
,
The Nightwatchman
,
Polar Bear Club
O2 Academy, Glasgow.
my opinion:
Gonna be brief cos I'm lazy. Despite feeling ill for part of it, this Gig was awesome. All three bands performed well and were well received by the crowd. 9/10
06/11/12 -
Gojira
,
Trepalium
,
Klone
The Garage, Glasgow.
my opinion:
Klone were decent. Trepalium were good, especially Sick Boogie Murder, and Insane Architect. Gojira highlights were The heaviest matter, toxic garbage island, the art of dying, and backbone. Flawless performance, and the guitarist made eye contact with me and smiled! Also, it turns out that it was their 666th live show \m/ 9/10
017/11/12 -
Yashin
,
We Butter the Bread With Butter
,
Shadows Chasing Ghosts
O2 ABC, Glasgow.
my opinion:
I had friends up for the weekend, both liked Yashin, and they had a gig on that day, so we decided to go. Personally, I had never listened to any of the bands, so I didn't know what to expect. We almost didn't get in, and we missed the first band, Azriel. Shadows Chasing Ghosts were easily the best act of the night. We Butter The Bread With Butter are not a band I would listen to normally, but their set was enjoyable. Yashin certainly did not disappoint but I wasn't exactly blown away either. Perhaps I would have enjoyed it more if I'd recognised anything they played. 7/10
Letzte Aktivitäten