in another world, i'll be yours tonight, 22, Weiblich, Vereinigte StaatenZuletzt gesehen: Montag Nachmittag
4

0

7

1

9

gespielte Titel seit 1. Feb. 2010
582 Lieblingslieder | 2.006 Beiträge | 7 Playlisten |

1.656 Shouts
| | | | | | |
| --- | --- | --- | --- | --- | --- |
| | | Christophe Beck – Return to Arendelle | | | 16. Jul., 13:32 |
| | | Christophe Beck – Conceal, Don't Feel | | | 16. Jul., 13:31 |
| | | Islands – Of Corpse | | | 14. Jul., 12:14 |
| | | Islands – Shotgun Vision | | | 14. Jul., 1:22 |
| | | Stars – Do You Want to Die Together? | | | 13. Jul., 11:43 |
| | | Stars – The Theory of Relativity | | | 13. Jul., 11:23 |
| | | Lana Del Rey – Blue Jeans | | | 12. Jul., 20:37 |
| | | Lana Del Rey – Blue Jeans | | | 12. Jul., 20:37 |
| | | Lana Del Rey – Off to the Races | | | 12. Jul., 20:11 |
| | | Lana Del Rey – Born to Die | | | 12. Jul., 20:06 |
| | | The Shins – New Slang | | | 6. Jul., 17:56 |
| | | The Shins – Girl Inform Me | | | 6. Jul., 17:54 |
| | | Akon – Angel | | | 12. Jun., 17:37 |
| | | The Shins – New Slang | | | 12. Jun., 17:32 |
| | | Bronze Radio Return – What Good | | | 12. Jun., 17:30 |
Mehr anzeigen

Feeds
| | | | | |
| --- | --- | --- | --- | --- |
| 1 | | | | |
| 2 | | | | |
| 3 | | | | |
| 4 | | | | |
| 5 | | | | |
| 6 | | | | |
| 7 | | | | |
| 8 | | | | |
| 9 | | | | |
| 10 | | | | |
| 11 | | | | |
| 12 | | | | |
| 13 | | | | |
| 14 | | | | |
| 15 | | | | |
| 16 | | | | |
| 16 | | | | |
| 18 | | | | |
| 19 | | | | |
| 20 | | | | |
| 21 | | | | |
| 22 | | | | |
| 22 | | | | |
| 24 | | | | |
| 25 | | | | |
| 26 | | | | |
| 27 | | | | |
| 28 | | | | |
| 29 | | | | |
| 30 | | | | |

Feeds
Über mich
I can see ya lurking. May as well leave a shout - I don't bite. :)
Can't believe how strange it is to be anything at all.

huhu.
Don't see what the point is in even trying to fight. Look for the bigger picture, when I close my eyes real tight. If you will believe in your heart, and confess with your lips surely you will be saved one day.
Let me introduce myself - I'm Leah. :)
This girl. That's me.
I live in Maine. It's really not boring here; I actually love it. A lot. Fishing, four wheeling, camping, hiking, bike rides, bonfires... But I'm NOT going to spend the rest of my life here. I think I'd like to move somewhere new and start over somewhere in the big city. Or move to Canada. I really want to move to Canada.
I am with the love of my life, the man who was molded for me, the one whose spaces between his fingers were made to fit mine, the one who loves me with a love I have /never/ known or received. We were meant to be together. I swear it.
<3 I've been living with him as of January 2011 aaand I can't complain. <3
We're expecting twins which are due August 2013. c: I've never been happier.
My favorite movie of aaall time is How To Train Your Dragon.
I absolutely love. love. love. folk music.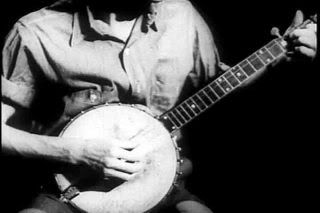 And a bit of everything else.
Even some country music.
And Enya on some days.
Oldies.
Indie.
Pop.
whatevz.
I like it all.
----
i'll be drawing chalk stars, on a black board
seeing rainbows, in the raincloud.
don't you know we all cry,
honey, sometime
when the sun goes down4/2/83 - 7/3/09
And one day we will die
And our ashes will fly from the aeroplane over the sea
But for now we are young
Let us lay in the sun and count every beautiful thing we can see
Love to be
In the arms of all I'm keeping here with me.
#19,000
-
The Face That Launched 1,000 Shits
- Death Cab For Cutie.
#20,202
-
Make Love
- Daft Punk
#32,001
-
Death Cab for Cutie
– Doors Unlocked and Open
#37177
-
Jon Foreman
- Instead of a Show
p.s.
i love cats.
Letzte Aktivitäten