| | | | | | |
| --- | --- | --- | --- | --- | --- |
| | | Satyricon – Phoenix (Recording Session Mix - Bonus Track) | | | 9. Dez., 10:41 |
| | | Parkway Drive – The River | | | 8. Dez., 18:18 |
| | | Parkway Drive – The River | | | 8. Dez., 18:06 |
| | | Parkway Drive – The River | | | 8. Dez., 13:03 |
| | | Parkway Drive – The River | | | 8. Dez., 12:42 |
| | | Parkway Drive – The River | | | 8. Dez., 12:20 |
| | | Asking Alexandria – The Death Of Me | | | 7. Dez., 15:16 |
| | | Asking Alexandria – Killing You | | | 7. Dez., 15:13 |
| | | Asking Alexandria – Don't Pray For Me | | | 7. Dez., 15:08 |
| | | Asking Alexandria – Moving On | | | 7. Dez., 15:04 |
Mehr anzeigen

Feeds
| | | | | |
| --- | --- | --- | --- | --- |
| 1 | | | | |
| 2 | | | | |
| 3 | | | | |
| 4 | | | | |
| 5 | | | | |
| 6 | | | | |
| 7 | | | | |
| 8 | | | | |
| 9 | | | | |
| 10 | | | | |
| 11 | | | | |
| 12 | | | | |
| 13 | | | | |
| 14 | | | | |
| 15 | | | | |

Feeds
| | | | | | |
| --- | --- | --- | --- | --- | --- |
| 1 | | | | | |
| 2 | | | | | |
| 3 | | | | | |
| 4 | | | | | |
| 5 | | | | | |
| 6 | | | | | |
| 7 | | | | | |
| 8 | | | | | |
| 9 | | | | | |
| 10 | | | | | |
| 10 | | | | | |
| 12 | | | | | |
| 13 | | | | | |
| 14 | | | | | |
| 14 | | | | | |
Über mich
I like talking to people and knowing which fantastic stories or maybe, not so fantastic, they have to share. Appreciate small things in life and love reading. I haven't lost my faith in humanity yet but, I also believe there is a need to make people see how extraordinary life can be. Unfortunately, amusement is not easy nowadays. Amusement by small things is something barely anyone feels nowadays.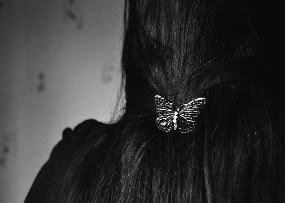 I wish the world could be a better place. Where humans fear no humans nor destroy the nature for selfish, ambitious purposes but rather, appreciate what they have. So many people are blind to how much damage they cause. Also, why do you walk past people everyday as if it's nothing? Maybe the person who walked past you needed someone like you with their circumstances. Smile. Show emotion. Be human.
Tumblr for others admiration:
http://hecatelr.tumblr.com
Photos I take (to see the photos bigger, just click on them):
http://polaroidshaker.tumblr.com
Anything, just ask, might get a friendly reply or not. It doesn't hurt to be polite.