>Jah is everything!<, 30, Männlich, Jamaika
www.houseofbobo.comZuletzt gesehen: Juni 2012
1

4

4

0

1

gespielte Titel seit 25. Mai. 2008
1.861 Lieblingslieder | 2 Beiträge | 1 Playlist |

319 Shouts

Feeds
| | | | | |
| --- | --- | --- | --- | --- |
| 1 | | | | |
| 2 | | | | |
| 3 | | | | |
| 4 | | | | |
| 5 | | | | |
| 6 | | | | |
| 7 | | | | |
| 8 | | | | |
| 9 | | | | |
| 10 | | | | |
| 11 | | | | |
| 12 | | | | |
| 13 | | | | |
| 14 | | | | |
| 15 | | | | |
| 16 | | | | |
| 17 | | | | |
| 18 | | | | |
| 18 | | | | |
| 20 | | | | |
| 21 | | | | |
| 22 | | | | |
| 23 | | | | |
| 24 | | | | |
| 25 | | | | |
| 26 | | | | |
| 27 | | | | |
| 28 | | | | |
| 29 | | | | |
| 30 | | | | |

Feeds
| | | | | | |
| --- | --- | --- | --- | --- | --- |
| 1 | | | | | |
| 2 | | | | | |
| 3 | | | | | |
| 4 | | | | | |
| 5 | | | | | |
| 5 | | | | | |
| 7 | | | | | |
| 8 | | | | | |
| 9 | | | | | |
| 10 | | | | | |
| 11 | | | | | |
| 12 | | | | | |
| 13 | | | | | |
| 14 | | | | | |
| 15 | | | | | |
| 16 | | | | | |
| 16 | | | | | |
| 18 | | | | | |
| 18 | | | | | |
| 18 | | | | | |
Über mich
Back a yard we no have fe try hard,
All we do, is say hello and thank you
Smile,
And nobody can tun we inna muss-muss,
In a fareign, dem tink sey we chupid,
Cause we smile all de while,
We must be lookin far a cupid,
We want something from dem
Den skin color becomes a problem
Jamaican warmth is knowin the Universe
is vast,
It blesses everyone each time we travel pass,
We smile and are warm because the alternative
is grim,
We want nuttin from you,
Since when being nice is a sin ?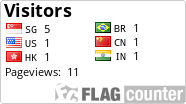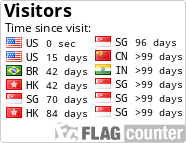 JAH IS LOVE!
Create your own visitor map!
I and I The Trinity.
Emperor Selassie i King of Kings, Lord of Lords, Conquering the Tribe of the Lion of Judah, Haile Selassie Jah Rastafari !
ganja_smoker's top albums (7 days)
1. Alborosie - Escape From Babylon To The Kingdom Of Zion (53)
2. Pressure - Coming Back For You (36)
3. Queen Ifrica - Montego Bay (32)
4. Sizzla - Crucial Times (Jamaica And Worldwide) (31)
5. Lutan Fyah - The King's Son (26)
6. Gentleman - Confidence (24)
7. Jah Sun - Height of Light CDS (24)
8. Gyptian - I Can Feel Your Pain (19)
9. Sizzla - I-Space-RETAiL CD (19)
10. Cocoa Tea - Live in Jamaica (18)
11. Tanya Stephens - Tanya-Collection Of Hits (17)
12. Richie Spice - Gideon Boot (16)
13. Tony Gits - Long Journey (15)
14. Prince Pankhi - Family Of Love (15)
15. Capleton - The Good The Bad & The Blazing CD (14)
16. LUCIANO - Stone Love Champion Sound, Vol. 1 (12)
17. Cocoa Tea - Authorized (12)
18. Cocoa Tea - Riker's Island (8)
19. Dezarie - Gracious Mama Africa (8)
20. Junior kelly - The Good The Bad & The Blazing CD (8)