29, Weiblich, Vereinigte StaatenZuletzt gesehen: letzten Monat
4

3

4

4

gespielte Titel seit 22. Jul. 2009
| | | | | | |
| --- | --- | --- | --- | --- | --- |
| | | Deadbeats – Brainless | | | 20. Sep., 18:26 |
| | | Aim – No Restriction | | | 20. Sep., 18:23 |
| | | The Herbaliser – Same As It Never Was | | | 20. Sep., 18:18 |
| | | Nightmares on Wax – What I'm Feelin (Good) | | | 20. Sep., 18:14 |
| | | Kid Loco – The Bootleggers | | | 20. Sep., 18:09 |
| | | Nightmares on Wax – Bless My Soul | | | 20. Sep., 18:02 |
| | | Fila Brazillia – A Zed and two L's | | | 20. Sep., 17:54 |
| | | Lemon Jelly – Ramblin' Man | | | 20. Sep., 17:46 |
| | | Nightmares on Wax – Hear in Colour | | | 20. Sep., 17:38 |
| | | Tosca – Rondo acapricio | | | 20. Sep., 17:32 |
| | | Aim – Let The Funk Ride | | | 20. Sep., 17:25 |
| | | Deadbeats – Free | | | 20. Sep., 17:18 |
| | | Nightmares on Wax – Pipes Honour | | | 20. Sep., 17:07 |
| | | Peace Orchestra – Who Am I (Animatrix Edit) | | | 20. Sep., 17:02 |
| | | Nightmares on Wax – Flip Ya Lid | | | 20. Sep., 16:55 |
| | | MellowHype – 64 | | | 20. Sep., 16:46 |
| | | The Internet – Tellem (Intro) | | | 20. Sep., 16:41 |
| | | Grizzly Bear – What's Wrong? | | | 30. Mär., 19:05 |
| | | Fleet Foxes – Blue Ridge Mountains | | | 30. Mär., 18:59 |
| | | Animal Collective – My Girls | | | 30. Mär., 18:52 |
Mehr anzeigen

Feeds

Feeds
| | | | | | |
| --- | --- | --- | --- | --- | --- |
| 1 | | | | | |
| 2 | | | | | |
| 2 | | | | | |
| 2 | | | | | |
| 5 | | | | | |
| 6 | | | | | |
| 6 | | | | | |
| 6 | | | | | |
| 6 | | | | | |
| 6 | | | | | |
| 6 | | | | | |
| 6 | | | | | |
| 6 | | | | | |
| 14 | | | | | |
| 14 | | | | | |
Über mich
I prefer not to scrobble from my ipod because I'm not interested in listening to what I already have heard. I want to find some amazing music, songs, artists by just keeping it plain and simple for myself. I'm very selective in what will go into my ipod, including my last fm library.
Some scrobbles have been lost, not a big deal except last fm will play songs I've already heard, so I kind of end wasting time banning tracks or skipping. One of my favorite things I like to do is read fellow last fm user's pages -- stalking. if you will. :)
For me, I do not have to be ultra compatible with you to listen to your library or be friends. Again, I like to listen to music I have not heard. But for some reason, I tend to fall back on chill music. I guess cause it's sexy to me? I don't know.
If you've discovered amazing music which must be shared before the end of time, please recommend!
Last.FM Milestones
1st track: (22 Jul 2009)
Soldout - You're Different

1000th track: (30 Mar 2010)
Röyksopp - Vision One

2000th track: (31 Jan 2011)
Eluvium - Indoor Swimming at the Space Station

3000th track: (01 Oct 2011)
Chris Bathgate - No Silver

Generated on 04 Oct 2011
Get yours here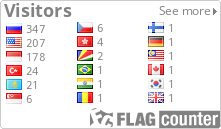 Last.FM Milestones
111st track: (20 Aug 2009)
Natalie Walker - Quicksand

616th track: (01 Feb 2010)
M.I.A./Diplo - Amazon (Diplo Mix)

1222nd track: (03 Jul 2010)
First Choice - Armed And Extremely Dangerous

Generated on 06 Oct 2011
Get yours here
Letzte Aktivitäten