Anan Imperium Maximus Galaxium, 16, Männlich
neonr4.inZuletzt gesehen: vor 2 Stunden
1

2

5

0

8

1

gespielte Titel seit 7. Apr. 2012
10.789 Lieblingslieder | 17.825 Beiträge | 1 Playlist |

646 Shouts

Feeds
| | | | | |
| --- | --- | --- | --- | --- |
| 1 | | | | |
| 2 | | | | |
| 3 | | | | |
| 4 | | | | |
| 5 | | | | |
| 6 | | | | |
| 7 | | | | |
| 8 | | | | |
| 8 | | | | |
| 8 | | | | |
| 11 | | | | |
| 12 | | | | |
| 13 | | | | |
| 14 | | | | |
| 14 | | | | |
| 14 | | | | |
| 14 | | | | |
| 18 | | | | |
| 18 | | | | |
| 20 | | | | |
| 20 | | | | |
| 20 | | | | |
| 23 | | | | |
| 23 | | | | |
| 23 | | | | |
| 23 | | | | |
| 27 | | | | |
| 27 | | | | |
| 27 | | | | |
| 27 | | | | |
| 31 | | | | |
| 31 | | | | |
| 33 | | | | |
| 33 | | | | |
| 33 | | | | |
| 36 | | | | |
| 36 | | | | |
| 36 | | | | |
| 39 | | | | |
| 39 | | | | |
| 41 | | | | |
| 42 | | | | |
| 42 | | | | |
| 42 | | | | |
| 42 | | | | |
| 46 | | | | |
| 46 | | | | |
| 48 | | | | |
| 48 | | | | |
| 48 | | | | |

Feeds
| | | | | | |
| --- | --- | --- | --- | --- | --- |
| 1 | | | | | |
| 2 | | | | | |
| 2 | | | | | |
| 2 | | | | | |
| 2 | | | | | |
| 2 | | | | | |
| 2 | | | | | |
| 8 | | | | | |
| 9 | | | | | |
| 9 | | | | | |
| 9 | | | | | |
| 9 | | | | | |
| 9 | | | | | |
| 9 | | | | | |
| 9 | | | | | |
| 9 | | | | | |
| 9 | | | | | |
| 9 | | | | | |
| 9 | | | | | |
| 9 | | | | | |
| 9 | | | | | |
| 9 | | | | | |
| 9 | | | | | |
| 9 | | | | | |
| 9 | | | | | |
| 9 | | | | | |
| 9 | | | | | |
| 9 | | | | | |
| 9 | | | | | |
| 9 | | | | | |
| 9 | | | | | |
| 32 | | | | | |
| 32 | | | | | |
| 32 | | | | | |
| 32 | | | | | |
| 32 | | | | | |
| 32 | | | | | |
| 32 | | | | | |
| 32 | | | | | |
| 32 | | | | | |
| 32 | | | | | |
| 32 | | | | | |
| 32 | | | | | |
| 32 | | | | | |
| 32 | | | | | |
| 32 | | | | | |
| 32 | | | | | |
| 32 | | | | | |
| 32 | | | | | |
| 32 | | | | | |
Über mich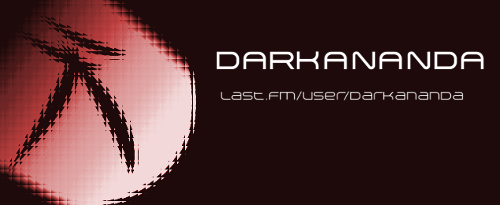 Hello my name is

Anan

, Self-taught geek, Linux and FreeBSD user, Book-worm, and music lover!

I'm using Firefox Beta, Chromium, and Rekonq as browsers.

Visit my blog and personal website neonr4.in for my personal stuff (for now only available in Indonesian and English language for some articles)

I'm also an open source advocate, my licensing preferences are netral (I support GPL, LGPL, BSD 2 and 3-Clauses, Apache, MIT, ISC for programs and CC for arts.)

Almost all musical genres can fit with me, from

black metal

,

metalcore

,

EDM

,

Vocaloid

,

jazz

to

samba

,

tango

and

gamelan

.

For audio format, I'm prefer Ogg Vorbis, FLAC, Opus, Monkey Audio and good oldies WAV.

Feel free to add me, not matter what your taste or compability level, I like people with different taste , and ANY MUSICAL RECOMMENDATIONS will be appreciated.

Talk about music, book, technology or anything, leave me a shout if you want.

User of Manjaro Linux
Desktop Environment : KDE Plasma 5, LXQt 0.8.0, MATE 1.9.3, Cinnamon 2.4.5
Init system : OpenRC
Kernel : Upstream stable
Music player : Audacious, Clementine, Spotify (web)

Currently experimenting on FreeBSD, with PC-BSD.
Desktop Environment : KDE 4, Xfce and Lumina.
Shell : csh (C shell)
Music player : Clementine
My eclectic score is currently 97/100
Your super-eclectic score is 745/1000!
My favourite and inspiring novels quote

"Genius inspires resentment, A sad fact of life."
-Artemis Fowl, Artemis Fowl : The Time Paradox

"With great power... comes great need to take a nap. Wake me up later."
-Nico, Percy Jackson : The Last Oympian

"You die when we die."
-Fang, Maximum Ride

"Don't tell me you're afraid of the dark?"
-Doctor John Dee, The Secrets of the Immortal Nicholas Flamel : The Necromancer

"We both have war inside of us. Sometimes it keeps us alive. Sometimes, it threatens to destroy us."
-Tris, Divergent : Insurgent

"Actually, I prefer to think of myself as a liar in a way that uniquely my own."
-Jace, The Mortal Instruments : City of Bones

"You get lazy, you get sad. Start givin' up. Plain and simple."
-Newt, The Maze Runner