Daniel, 19, Männlich, Vereinigtes KönigreichZuletzt gesehen: Dezember 2013
4

6

6

9

gespielte Titel seit 12. Mär. 2011

Feeds
| | | | | |
| --- | --- | --- | --- | --- |
| 1 | | | | |
| 2 | | | | |
| 3 | | | | |
| 4 | | | | |
| 5 | | | | |
| 5 | | | | |
| 7 | | | | |
| 7 | | | | |
| 9 | | | | |
| 9 | | | | |
| 11 | | | | |
| 12 | | | | |
| 12 | | | | |
| 14 | | | | |
| 14 | | | | |

Feeds
| | | | | | |
| --- | --- | --- | --- | --- | --- |
| 1 | | | | | |
| 2 | | | | | |
| 3 | | | | | |
| 3 | | | | | |
| 5 | | | | | |
| 6 | | | | | |
| 7 | | | | | |
| 7 | | | | | |
| 9 | | | | | |
| 9 | | | | | |
| 11 | | | | | |
| 11 | | | | | |
| 11 | | | | | |
| 14 | | | | | |
| 14 | | | | | |
Über mich
i'm 19. rarely seen without my ipod. im REALLYYYYYY shy, i don't usually start conversations with people so it'd be better you talking to me first if you wanna talk
i love just sitting down, doing nothing, with music on just thinking about stuff. sounds weird, yeah. but i like it aha.
im addicted to smilies.
i'm closest to
emo
, but i'm nerdy and everythings. i hate when people don't use proper grammar, but here i am not even capitalizing and everything. i know right?
wide range of music taste but my favourite types are emo/screamo/pop punk.
im super friendly.
i'm taken and i love my beautiful girlfriend very very much. =]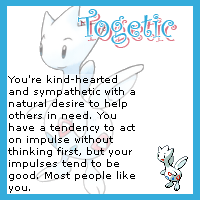 Letzte Aktivitäten