Caitlin, 25, Weiblich, Vereinigte Staaten
mommabradley.tumblr.com/Zuletzt gesehen: vor 21 Tagen
3

0

6

4

4

gespielte Titel seit 31. Dez. 2008

Feeds
| | | | | |
| --- | --- | --- | --- | --- |
| 1 | | | | |
| 2 | | | | |
| 3 | | | | |
| 4 | | | | |
| 5 | | | | |
| 6 | | | | |
| 7 | | | | |
| 8 | | | | |
| 9 | | | | |
| 10 | | | | |
| 11 | | | | |
| 12 | | | | |
| 13 | | | | |
| 14 | | | | |
| 15 | | | | |

Feeds
| | | | | | |
| --- | --- | --- | --- | --- | --- |
| 1 | | | | | |
| 2 | | | | | |
| 3 | | | | | |
| 4 | | | | | |
| 5 | | | | | |
| 6 | | | | | |
| 7 | | | | | |
| 8 | | | | | |
| 9 | | | | | |
| 10 | | | | | |
| 11 | | | | | |
| 12 | | | | | |
| 13 | | | | | |
| 13 | | | | | |
| 15 | | | | | |
Über mich
My name is Caitlin, I'm a 25 year old mom of 2 boys.
FEARsoldier84
is my husband (: Aaron Lewis is my god, but I love female fronted rock bands/ symphonic metal. I also love really random usually beautiful songs or really dirty rap songs. I'm atheist, and just because a band is a "christian band" doesn't mean I can't like them - I hate when people think that way. Although normally the really religious lyrics aren't my favorite I like certain songs for what they are not every single lyric has to fit my beliefs.
* Some of my favorites *
"All alone I can't mend, But I feel tomorrow will be okay"
"And I like my jeans and my old t shirt and a couple extra pounds never really hurt"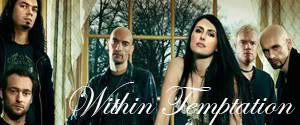 "You are not alone in life, Although you might think that you are"
"You are everything to me, this is why I have to leave, So sleep well my angel"
"Somewhere in time I will find you and haunt you again Like the wind sweeps the earth"
"Always wanting what your eyes can't see Needing what your arms can't reach"
"So, if you were dead or still alive I don't care"
"I'll stand here forever, loving you, as a rose in December"
"If you get lost, you can always be found"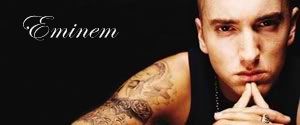 "Is anybody out there? It feels like I'm talkin' to myself"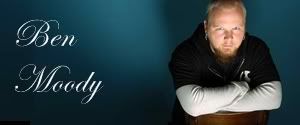 "Tell me again your fucked up excuses, Dying fighting a life of abuse"
"In every dream I have I say: "I'm not in love with you" But every day I say I do"
Last.FM Milestones
1st track: (18 Nov 2009)
Staind - Outside

5000th track: (27 Oct 2010)
Ben Moody - 10.22

10000th track: (18 Dec 2010)
Aaron Lewis - Massachusetts

15000th track: (29 Mar 2011)
Within Temptation - Faster

Generated on 04 Apr 2011
Get yours here
Letzte Aktivitäten