Rebeca Barros, 24, Weiblich, Brasilien
twitter.com/bkbarrosZuletzt gesehen: vor 5 Stunden
6

5

3

3

0

gespielte Titel seit 7. Jan. 2009

Feeds
| | | | | |
| --- | --- | --- | --- | --- |
| 1 | | | | |
| 2 | | | | |
| 3 | | | | |
| 4 | | | | |
| 5 | | | | |
| 6 | | | | |
| 7 | | | | |
| 8 | | | | |
| 8 | | | | |
| 10 | | | | |
| 11 | | | | |
| 12 | | | | |
| 13 | | | | |
| 14 | | | | |
| 15 | | | | |

Feeds
Über mich
Música :"É aquela sensação que se tem quando outras pessoas usam instrumentos e fazem seu mundo fazer sentido."
.
- The sound of an old guitar is saving you from sinking.-

"Prefiro a música porque ela ouve o meu silêncio e ainda o traduz, sem que eu precise me explicar."


bkbarros's top albums (overall)
1. City and Colour - Bring Me Your Love (1493)
2. City and Colour - Little Hell (952)
3. City and Colour - Sometimes (828)
4. City and Colour - The Hurry And The Harm (733)
5. Lifehouse - Smoke & Mirrors (606)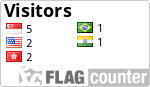 Letzte Aktivitäten