RSS
Weiterleiten
20. Mai. 2009, 3:53
Fourth in a series of two.
See parts
ONE
,
TWO
and
THREE
This time, they're in chronological order
Sempiternal Deathreign[NED] - The Spooky Gloom [1989]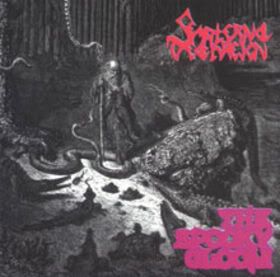 Here's a band every
Obituary
fan should listen to and realize how foolish they've been to have worshipped that overrated tripe. Sempiternal Deathreign was probably the ORIGINAL death/doom band. This album came out a full two years before
Autopsy's
Mental Funeral, and one year before
Winter
's Into Darkness. Basically, it's really raw, ugly doom/death, influenced primarily by the likes of
Hellhammer
and
Black Sabbath
, as well as classic Teutonic thrash (
Sodom
,
Kreator
). And unlike the aforementioned Obituary, their solos AREN'T the only interesting thing about their music. There are some actually great riffs to be found in here. Songs range anywhere from 1:55 to 10:53, so there's plenty of variety here, as well.
Traumatic Voyage [GER] - Traumatic Voyage [1992]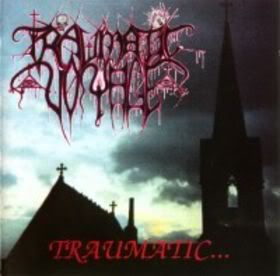 This is just plain weird shit. I'm not even sure whether this can be classified as death metal, per-sé. There are a lot of progressive and psychedelic elements, the songs are abnormally long [averaging around 8 minutes], and there are occasional clean vocals as well. The closest thing to this that I can recall having heard prior was
Timeghoul
's demos, but those aren't exactly well-known, nor is a direct comparison fully accurate. You know what? Just check it out for yourself. There's a good chance you'll hate it, but it was definitely one of the more unique early extreme metal bands [use of past tense is misleading, since they're still around... and their more recent albums have gotten even weirder].
Chemical Breath [BEL] - Fatal Exposure [1992]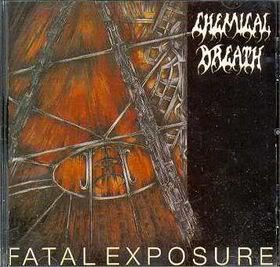 This one's a bit more mundane, but also has a lot more immediate appeal. Thrashy Belgian death metal, influenced by the likes of
Sadus
and early
Pestilence
, with a surprising amount of depth and technical prowess. These guys almost certainly would've been bigger if they'd come from Sweden or the U.S.
See also: Values [1994]
Ghost [POL] - The Lost of Mercy [1994]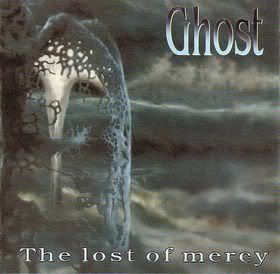 One of the earliest Polish death metal bands, and one of the few that doesn't owe its sound directly to
Vader
in one way or another. I actually came upon this record while looking through the chronological data on the 'brutal death metal' genre on RYM. This was one of the first dozen or so releases under that tag, and the only one I hadn't heard. Turns out, this doesn't really fit the description [as it's commonly used], since it doesn't sound like NYDM at all. Instead, what we have is a solid slab of European death metal that can most directly be compared to
Iniquity
's classic Serenadium, with thick, abrasive, and often sludgy riffs, and vocals reminiscent of
Grave
's Jörgen Sandstrom. More surprisingly, this album actually has stellar production - especially for something so obscure. And if you don't get a chuckle out of the very first riff on the record, you suck at metal.
AGONY [CAN] - Apocalyptic Dawning [1994]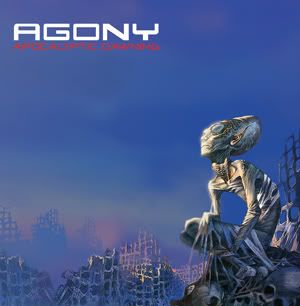 Canadian death metal tends to be awesome. This is no exception. It's brutal as shit. Clearly inspired by NYDM in a big way, but also surprisingly melodic. In that sense, it also resembles the aforementioned Serenadium. It's not the most original thing ever, but it's pretty damn solid.
Morbius [USA] - Alienchrist [1995]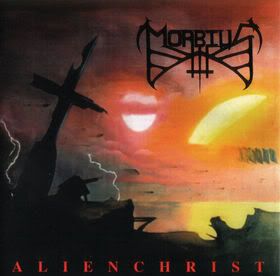 If that title sounds familiar to
Arghoslent
fans, it should. Drummer Matt Sylvester assumed the title as a pseudonym when he played in said band for several years. There are natural similarities between Morbius and Arghoslent, as well as fellow Virginians
Deceased
. But the closest parallels can be drawn to early
Absu
and
The Chasm
, with whom they share the distinction of being simultaneously raw and epic, with obscure melodies aplenty.
See also:
The Shades Below
[1992],
Sojourns Through The Septiac
[2005]
Scenery [CZE] - The Drowning Shadow Of Mankind [1997]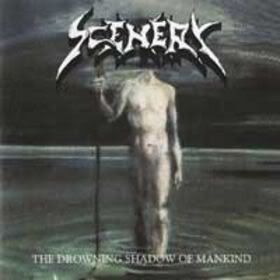 One word:
Atheist
. This is practically IDENTICAL to what Atheist might have put out between Unquestionable Presence and Elements. A lot of jazziness and unpredictable twists and turns. A few of the songs run a little bit long, and lack the punch that Atheist does, but for anyone wanting to get more from that same sound, you really couldn't do any better.
See also:
Philosophy Of Ages
[2002],
Continuity
[2006]
Cauldron Black Ram [AUS] - Skullduggery [2004]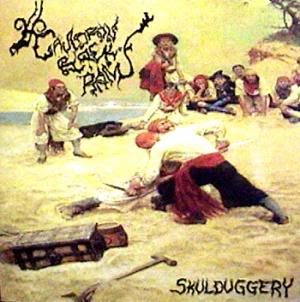 This album sees members of Australian visionaries
Portal
and
Stargazer
returning to their roots, playing stripped-down, ugly, primitive death/thrash in the vein of
Celtic Frost
and
Unleashed
. Of course, it wouldn't be the same if they didn't let some of the progressive elements from their more well-known bands seep in, so expect some of that, too. Plus... their songs are about pirates, so there's awesomeness all around.
Mitochondrion [CAN] - Archaeaeon [2008]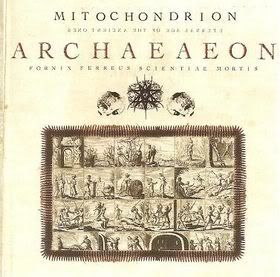 This is one of the more intriguing up-and-coming bands in extreme metal. They take the 'war metal' sound native to western Canada, pioneered by
Blasphemy
and infuse it with a heavy dose of progressive elements. Think of it as
Axis of Advance
meets
Ved Buens Ende
, with elements of
Lykathea Aflame
also included. The down-side is that the production is typical of the war metal sound, with drums and vocals being over-emphasized and guitars frequently buried.
Denial [MEX] - Catacombs of the Grotesque [2009]
you remember that level in the original Quake, where the big red dude rises out of that pit of lava, and starts throwing hot rocks at you? That's what this album reminds me of. Insanely brutal Finnish-style death metal, played by Mexicans - including former members of
Cenotaph
and
Shub Niggurath
. These guys have a convincingly hellish, morbid sound with a sludgy [but well-defined] guitar tone, and manage to pull it off with virtually no palm muting. If you enjoy
Convulse
and
Demilich
, you definitely need to check out this record.
Immolation
Incantation
Vader
Suffocation
Dismember
Entombed
Carcass
Spasme
Cryptopsy
Gorguts
Necrophobic
Necrophagist
Carbonized
Cadaver
Excommunion
Stargazer
Portal
Abramelin
Adramelech
The Firstborn
Impaled
Exhumed
Monstrosity
Vile
Deeds of Flesh
Severed Savior
Decrepit Birth
Ved Buens Ende
Deteriorot
Goreaphobia
Testament
Therion
Grave
Cannibal Corpse
Vital Remains
Sabbat
Luciferion
Deicide
Sadus
Obituary
Repulsion
Possessed
Carnage
Drawn and Quartered
Sentenced
Martyr
Hypocrisy
Grotesque
God Dethroned
Vomitory
Demolition Hammer
Revocation
Angelcorpse
Order From Chaos
Axis of Advance
Zyklon
Malevolent Creation
Resurrection
Edge of Sanity
Usurper
Celtic Frost
Enslaved
Voivod
Anata
Iniquity
Dim Mak
Megadeth
Cancer
Rune
Runemagick
Deceased
Meshuggah
Gorod
Psycroptic
Centinex
Cenotaph
Ancient Gods
Dying Fetus
Odious Mortem
Burning Inside
!T.O.O.H.!
Lykathea Aflame
Afflicted
Darkthrone
Sotajumala
Cauldron Black Ram
Ruins
Catacombs
Disembowelment
Evoken
Dark Angel
Slayer
Nile
Melechesh
Opeth
Creepmime
Swordmaster
Abigor
Natron
Neuraxis
Devourment
Origin
Arghoslent
Aborted
Skinless
Kataklysm
Infernal Majesty
Orphaned Land
Paradise Lost
Septic Flesh
Satyricon
Dead Congregation
Defeated Sanity
Morgion
Atrocity
Samael
Beherit
Behemoth
The Crown
Misery
Mithras
Akercocke
Intestine Baalism
Infester
Mercyless
Loudblast
Disciples of Mockery
Mortem
Funebrarum
Funebre
Disillusion
Convulse
Rudra
Appalling Spawn
Anathema
Kaamos
Asphyx
Hail of Bullets
Deathspell Omega
Revenant
Internal Suffering
Ulcerate
Gorefest
Miasma
Pungent Stench
Bloodstone
abominog
Krabathor
Cemetary
Morbid Saint
Cephalectomy
pan thy monium
Brutality
Cianide
Morgue
Seance
Disincarnate
Liers In Wait
Unanimated
Morpheus Descends
Hour of Penance
Phlebotomized
Victims of Internal Decay
Funerus
Sickening Horror
Spectral Mortuary
Father Befouled
Oppressor
Gorement
<!--gay band spam-->
Suicide Silence
Carnifex
The Partisan Turbine
The Red Chord
Cattle Decapitation
Bring Me the Horizon
Knights Of The Abyss
Annotations of an Autopsy
Whitechapel
Waking the Cadaver
The Faceless
Despised Icon
The Black Dahlia Murder
All Shall Perish
Job for a Cowboy
Animosity
Misericordiam
Emmure
Elysia
Underneath the Gun
See You Next Tuesday
As Blood Runs Black
War From A Harlot's Mouth
Arsonists Get All The Girls
With Blood Comes Cleansing
Belay My Last
Postmortem Promises
Burning Skies
Rose Funeral
Salt The Wound
A Black Rose Burial
Winds of Plague
Killwhitneydead
</--gay band spam--!>
[the deathcore faggots might actually learn something...]
Akzeptierte Übermittlungen
Epic Death Metal
,
!T.O.O.H.!
,
Wild Rags Records
,
Close To A World Below Maniacs
,
Extreme Metal
,
Atheist
,
Death Metal is not soulless wank!
,
The Cult of Bizarre Death Metal
,
Iniquity fans
,
I Still Buy METAL CDs
,
Peaceful people that enjoy hateful music.
Kommentare