Emily, 21, Weiblich, Brasilien
www.formspring.me/aznsupra…Zuletzt gesehen: Februar 2014
3

7

8

3

6

gespielte Titel seit 31. Okt. 2007
117 Lieblingslieder | 270 Beiträge | 4 Playlisten |

7.778 Shouts

Feeds
| | | | | |
| --- | --- | --- | --- | --- |
| 1 | | | | |
| 2 | | | | |
| 3 | | | | |
| 4 | | | | |
| 5 | | | | |
| 6 | | | | |
| 7 | | | | |
| 8 | | | | |
| 9 | | | | |
| 10 | | | | |
| 11 | | | | |
| 12 | | | | |
| 13 | | | | |
| 14 | | | | |
| 15 | | | | |
| 16 | | | | |
| 17 | | | | |
| 18 | | | | |
| 19 | | | | |
| 20 | | | | |
| 21 | | | | |
| 22 | | | | |
| 23 | | | | |
| 24 | | | | |
| 25 | | | | |
| 26 | | | | |
| 27 | | | | |
| 28 | | | | |
| 29 | | | | |
| 30 | | | | |
| 31 | | | | |
| 32 | | | | |
| 33 | | | | |
| 34 | | | | |
| 35 | | | | |
| 36 | | | | |
| 37 | | | | |
| 38 | | | | |
| 39 | | | | |
| 40 | | | | |
| 40 | | | | |
| 40 | | | | |
| 43 | | | | |
| 44 | | | | |
| 45 | | | | |
| 46 | | | | |
| 47 | | | | |
| 47 | | | | |
| 49 | | | | |
| 50 | | | | |

Feeds
| | | | | | |
| --- | --- | --- | --- | --- | --- |
| 1 | | | | | |
| 2 | | | | | |
| 2 | | | | | |
| 4 | | | | | |
| 4 | | | | | |
| 6 | | | | | |
| 6 | | | | | |
| 8 | | | | | |
| 9 | | | | | |
| 10 | | | | | |
| 11 | | | | | |
| 11 | | | | | |
| 11 | | | | | |
| 11 | | | | | |
| 11 | | | | | |
| 11 | | | | | |
| 17 | | | | | |
| 17 | | | | | |
| 17 | | | | | |
| 17 | | | | | |
| 21 | | | | | |
| 21 | | | | | |
| 21 | | | | | |
| 21 | | | | | |
| 21 | | | | | |
| 26 | | | | | |
| 27 | | | | | |
| 27 | | | | | |
| 27 | | | | | |
| 27 | | | | | |
Über mich

UPDATE 08.02.11



IN MARINGÁ BRASIL, MY NEW HOOOOOME =3


Taking a bit of a hiatus from last.fm as I'm here in Brazil for 12 months and determined to have the best year of my life.
I encourage you to do the same! Turn off your computer and turn on your life!
It's time to make your life EXTAORDINARY, starting from now :D

If you'd like to keep in contact, send me a private message and we can exchange contact details!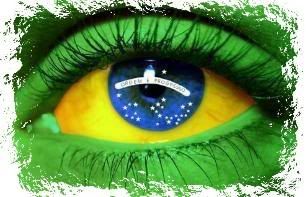 I love meeting new people on last fm !
Let's get to know each other first before you decide you like me enough to want to be my friend (:
If it's the only thing you take away from my page, take with you a sense of hope that there exist people out there who don't care what you look like, don't care how much money you have, whether you're gay or straight or what your occupation is - but on the other hand, want to know you for who you truly are, and want you to be proud of what you have to give to others.
**************
Ask me a question

: anonymously ;D
Track # 10,000:
Let's Go
by
Samy Deluxe
on the 8 June 2008, 13:48
Finally made it after 8 months of hardcore scrobbling XD
Track #21,000
Umbrella
by
Vanilla Sky
on the 24th December 2008, 16:36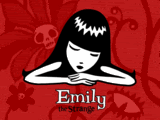 I respond to Em ONLY! Maybe Emmy if I like you a lot.
I'm an Australian-born Chinese, 1.65m and I love the package I landed, minus the slanty eyes. I might as well just perpetually close them, it's not like anyone can tell the difference.
I can talk my way out of most situations.
I live to laugh, but not at the expense of others.
I am notorious for singing louder and dancing harder than everyone else to music I love. Watch out ;D
I live my life by one philosophy - all in.
I give 110% and my everything for just causes.
Which is probably why I lose constantly when I play poker.
I ♥ GERMANS !
But it doesn't mean I won't talk to you if you're under 1.8 m and can't drink a lot of alcohol or yodell, though it helps :P
In my opinion, "Fräulein" is possibly the hottest word ever invented.
Dedicated to
ChaosCoder
, the motherficken coolest German, für immer&ewig.
Culcha Candela listening virginity STOLEN by a Sebastian. There must be a million Sebastians in Germany, but one of them is
Diablo_SV
and he's definitely one in a million.
Just like a fine wine,
mario2006
is a refreshing fruity paradox of flavours - smooth and sophisticated on the palate, with inflections of wit, intelligence and undertones of cutting-edge class.
AEAERD
might look like a metalhead, but don't let him fool you. He's actually a closet
Culture Beat
lover, which makes him more brutal and trve than you!
Hausgeist
adj.
- 1. A Partner-in-crime, esp. of German residence. 2. Sweetness personified.
We argue a lot about soccer and who is cooler.
buzzhorn
always wins because he's so awesome, but Russia always gets owned by Germany in goal-scoring and he KNOWS it.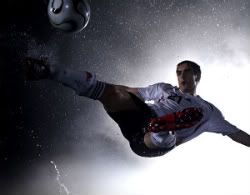 Philipp Lahm is the epitome of masculinity and good sportsmanship. Ok, so he's short, but height doesn't constitute a man and neither does good looks - and they never will. Well, not by me.

| est. 11.04.09 | bis der tod uns scheidet

♥

|
I'm also a self-confessed skin care addict.
**************
You don't know what you're missing out on if you don't live in Sydney, the most beautiful outback city in the world. I like wearing khaki and I say "Crickey!" more than any other word in existence. The kangaroos are bloody everywhere and I ride my pet kangaroo to school, but you have to be careful of the drop bears. They kill more people than road accidents do! Crickey!
Please, let's not talk about any of the above. As you can see, it's a very dark chapter of Australian history.

Goal: To visit all the countries on the flag counter as an Australian diplomat, and I'm currently fulfilling one of my biggest dreams - I'm an exchange student with
Rotary International
for a year in the gorgeous Brasil!
I take too many pictures, I drink too many caipirinhas and I'm learning more about myself, this country and the world I live in. I'm loving every single minute!
For now, Europe will have to wait. I wouldn't be surprised if there was a mass exodus from Europe upon my arrival, but you'd be missing out ;D
Your goal and obligation as a European: To eliminate the presence of the US on
planet Earth
my flag counter! :P


I collect postcards. Drop me a line and I'll put you on my bedroom wall and in my heart

<3

Since the 11th of February 2010 (it reset itself!).
Letzte Aktivitäten
aznsupragrl182 hat _lazarus_ einen Shout hinterlassen.

Juni 2013

aznsupragrl182 hat Metaknite einen Shout hinterlassen.

Juni 2013

aznsupragrl182 hat irgendwo einen Shout hinterlassen, der aber in der Zwischenzeit gelöscht worden ist.

Oktober 2012

aznsupragrl182 hat wtf91 einen Shout hinterlassen.

Oktober 2012

aznsupragrl182 hat wtf91 einen Shout hinterlassen.

Oktober 2012

aznsupragrl182 hat viiii_davs einen Shout hinterlassen.

Oktober 2012

aznsupragrl182 hat Wesley293 einen Shout hinterlassen.

Oktober 2012