Alex Wade, Männlich, DeutschlandZuletzt gesehen: Samstag Nachmittag
2

2

4

9

2

gespielte Titel seit 20. Okt. 2008

Feeds
| | | | | |
| --- | --- | --- | --- | --- |
| 1 | | | | |
| 2 | | | | |
| 3 | | | | |
| 4 | | | | |
| 5 | | | | |
| 6 | | | | |
| 7 | | | | |
| 8 | | | | |
| 9 | | | | |
| 10 | | | | |
| 11 | | | | |
| 12 | | | | |
| 13 | | | | |
| 14 | | | | |
| 15 | | | | |
| 16 | | | | |
| 17 | | | | |
| 17 | | | | |
| 19 | | | | |
| 20 | | | | |
| 21 | | | | |
| 22 | | | | |
| 23 | | | | |
| 24 | | | | |
| 24 | | | | |
| 24 | | | | |
| 27 | | | | |
| 28 | | | | |
| 29 | | | | |
| 30 | | | | |

Feeds
| | | | | | |
| --- | --- | --- | --- | --- | --- |
| 1 | | | | | |
| 1 | | | | | |
| 1 | | | | | |
| 1 | | | | | |
| 5 | | | | | |
| 6 | | | | | |
| 6 | | | | | |
| 8 | | | | | |
| 8 | | | | | |
| 8 | | | | | |
| 11 | | | | | |
| 11 | | | | | |
| 11 | | | | | |
| 14 | | | | | |
| 14 | | | | | |
| 14 | | | | | |
| 14 | | | | | |
| 14 | | | | | |
| 19 | | | | | |
| 19 | | | | | |
| 19 | | | | | |
| 22 | | | | | |
| 22 | | | | | |
| 22 | | | | | |
| 22 | | | | | |
| 26 | | | | | |
| 26 | | | | | |
| 26 | | | | | |
| 26 | | | | | |
| 26 | | | | | |
Über mich
I am very passionate about literature and film, and am a lover of life, friends, and nature!
Musically I listen to quite a lot of different genres, but am a fan of
thoughtful
folk lyrics,
twinkly
electronica,
shouty
blues-rock,
catchy
deep basslines, and plenty of funk and soul
grooves
. Ooh, and
silly
pop too.
I love Festivals, especially
Beautiful Days
and
Glastonbury
, "a great big joyous cosmic bendy neon rainbow fruit-gum chum with medieval plumbing." (AA Gill).
I'm a big fan of live music, and a strong believer that if you like an artist, you should go and see them perform! My favourite musicians are those who both release great albums and also electrify when playing live.
I have high standards when it comes to live music, but what it all comes down for me is whether the artist energises the crowd. I've seen some good bands play very badly - not interacting with the crowd, instead just numbly playing through their songs one after another. It makes you think "come on guys, this isn't a dress rehearsal" - I suppose I should let them off due to the slog that endless touring might become.
But when you see an artist really spark off the audience, genuinely thrilled that people are loving their music....you see their energy mix with the crowd's, everyone feels it in the air, and before you know it, everyone is dancing. And that is one of my favourite feelings.
My Last FM milestone tracks:

1st track (Oct 2008)
Jay-Z - 99 Problems

1,000th track (Dec 2008)
KC and The Sunshine Band - I'm Your Boogie Man

2,000th track (Feb 2009)
The Kooks - Seaside

3,000th track (Apr 2009)
Chromeo - Destination Overdrive

4,000th track (May 2009)
Lady Gaga - Summerboy

5,000th track (Jun 2009)
Regina Spektor - Folding Chair

6,000th track (Aug 2009)
The Game - Dreams

7,000th track (Oct 2009)
Arctic Monkeys - Secret Door

8,000th track (Nov 2009)
Joni Mitchell - All I Want

9,000th track (Nov 2009)
Emmy The Great - We Almost Had a Baby

10,000th track (Dec 2009)
The White Stripes - Little Acorns

11,000th track (Jan 2010)
Britney Spears - Gimme More

12,000th track (Mar 2010)
Dilated Peoples - Olde English

13,000th track (May 2010)
Lady Gaga - Just Dance

14,000th track (Jul 2010)
Ratatat - Montanita

15,000th track (Sep 2010)
Imogen Heap - Have You Got It In You?

16,000th track (Dec 2010)
John Martyn - Over The Hill

17,000th track (Jun 2011)
Jay-Z - I Just Wanna Love U (Give It 2 Me)

18000th track (Feb 2012)
Rodrigo y Gabriela - Stairway to Heaven

19000th track (Dec 2012)
Booker T. & the MG's - Hip Hug-Her

20000th track (Jun 2014)
Chlöe Howl - Rumour

21000th track (Oct 2014)
Teddybears - SunShine

22000th track (Feb 2015)
Mark Ronson - Uptown Funk


Generated on 20 Feb 2015, LastLabs Milestones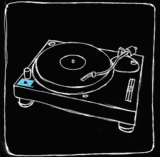 Letzte Aktivitäten