noelle princess of darkness, 19, Weiblich, Deutschland
aliceizwickedZuletzt gesehen: Mai 2008
5

3

gespielte Titel seit 28. Apr. 2008

Feeds
| | | | | |
| --- | --- | --- | --- | --- |
| 1 | | | | |
| 1 | | | | |
| 3 | | | | |
| 4 | | | | |
| 4 | | | | |
| 6 | | | | |
| 6 | | | | |
| 6 | | | | |
| 6 | | | | |
| 6 | | | | |
| 6 | | | | |
| 6 | | | | |
| 6 | | | | |
| 14 | | | | |
| 14 | | | | |

Feeds
| | | | | | |
| --- | --- | --- | --- | --- | --- |
| 1 | | | | | |
| 1 | | | | | |
| 1 | | | | | |
| 1 | | | | | |
| 1 | | | | | |
| 1 | | | | | |
| 7 | | | | | |
| 7 | | | | | |
| 7 | | | | | |
| 7 | | | | | |
| 7 | | | | | |
| 7 | | | | | |
| 7 | | | | | |
| 14 | | | | | |
| 14 | | | | | |
Über mich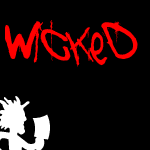 3 main things in my life, music, art, friends.
music:
Insane Clown Posse-i have all of there cds, and know all of the cards,
and every thing else that goes along with it
Slipknot-there my therapy when i need it,i want sids masks,i relate to him and clown
art:
i love to be creative and draw,i try my hardest on every thing that i draw,and i draw all sorts of gory things, i draw icp, slipknot cartoons, disturbing images
friends:
i love to meet new people, my friends mean the whole world to me, if it wasnt for them i wouldnt be alive today,and they have made me for who i am today, and i give my heart out to them.
HEATHER
i lov you hoe!!!!!
dont fuck wit her er else you will face the consequence