Ourlives
-
Out of Place
Temas favoritos:
Out of place, Anything can happen now, Núna, We lost the race, Where is the way?
——————————————
Balance and The Traveling Sounds
-
Departure EP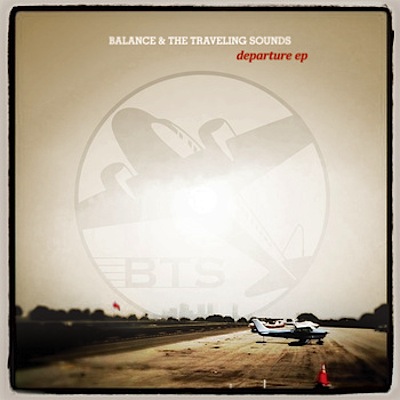 Temas favoritos:
Hey lady, Cold outside, I'm comin back, Something about us.
——————————————
Indio Solari
-
El Tesoro de los Inocentes
Temas favoritos:
Nike es la cultura, Amnesia, El tesoro de los inocentes, La piba de Blockbuster, Tomasito podés oirme? Tomasito podés verme?, La muerte y yo, Adieu! Bye Bye! Aufwiedersehen!, Pabellón séptimo, Tsunami, To beef or not to beef, Ciudad Baigón.
——————————————
Avenged Sevenfold
-
Avenged Sevenfold
Temas favoritos:
Critical Acclaim, Almost easy, Scream, Afterlife, Gunslinger, Unbound (The Wild Ride), Brompton cocktail, A little piece of heaven, Dear God.
——————————————
Campo
-
Campo
Temas favoritos:
La marcha tropical, 1987, Heartbreaks, Turn on the lights, Cumbio, Tu lugar, Devil waits (For me).
——————————————
Pedro Aznar
-
Quebrado
Temas favoritos:
Quebrado, Fugu, Nocturno suburbano, Asimetría, Lina de luto, Decimas, Claroscuro, Joya tu corazón, Los perros del amanecer.
——————————————
Connor Questa
-
Somos Por Partes
Temas favoritos:
Huesos, Acorde de paso, Pasiones, Amnesia, Gritos, Resiste en pie, Tripolar, Respect (Aretha Franklin).
——————————————
Justin Bieber
-
Believe
Temas favoritos:
All around the world, Boyfriend, As long as you love me, Take you, Right here, Catching feelings, Thought of you, Beauty and a beat, Believe, Out of town girl.
——————————————
El Kuelgue
-
Beatriz
Temas favoritos:
El paraíso de los perros, Para DVD, Se va Warnes, gobernador2003@hotmail, Bossa & people, Dele tiempo, Carece de sentido, Piel de cereza, Ángel caído, Me gusta así.
——————————————
Incubus
-
A Crow Left of the Murder
Temas favoritos:
Megalomaniac, A crow left of the murder, Agoraphobia, Talk shows on mute, Beware! Criminal, Sick sad little world, Southern girl, Made for TV movie, Smile lines, Here in my room, Leech.
——————————————
Steven Wilson
-
The Raven That Refused To Sing
Temas favoritos:
Luminol, Drive home, The holy drinker, The pin drop, The watchmaker, The raven that refused to sing.
——————————————
alt-J
-
An Awesome Wave
Temas favoritos:
Intro, ❦ (Ripe & Ruin), Tessellate, Breezeblocks, Something good, Dissolve me, Matilda, Fitzpleasure, Taro/Hand-made.
——————————————
Alejandro Meola
-
25.102.Rayos!
Temas favoritos:
Milonguita, El gran talibán, Vida caracol, El círculo de las amantes, Recanrel, Mataderos, La viuda negra, Breve historia de América, El diluvio, Desde cero, A destiempo, 25.102.Rayos!
——————————————
Muse
-
The 2nd Law
Temas favoritos:
Supremacy, Madness, Panic station, Survival, Follow me, Explorers, Save me, Liquid state, The 2nd Law: Unsustainable, The 2nd Law: Isolated system.
——————————————
Cielo Razzo
-
Sideral
Temas favoritos:
Caminando, Te vas, Ojos, Posdata, Viaducto, Sociedad, No shopping, Mao, Entre las 4 y las 6, Galope, Alfil, Calesita.
——————————————
Nine Inch Nails
-
With Teeth
Temas favoritos:
All the love in the world, You know what you are, The collector, The hand that feeds, Everyday is exactly the same, With teeth, Only, Sunspots, Beside you in time, Right where it belongs.
——————————————
El Kuelgue
-
Ruli
Temas favoritos:
En avenidas, Sin parangón, Circunvalación, Cinema, Si no te vas, FFWD, Desde que te vi, La 13, Cristo es Marquitos Di Palma, Clonasepan, Negra candombera.
——————————————
Linkin Park
-
A Thousand Suns
Temas favoritos:
The requiem, Burning in the skies, When they come for me, Robot boy, Waiting for the end, Wretches and kings, Iridescent, The catalyst, The messenger.
——————————————
.
Justin Timberlake
-
The 20/20 Experience
Temas favoritos:
Pusher love girl, Suit & tie, Don't hold the wall, Strawberry bubblegum, Tunnel vision, Spaceship Coupe, That girl, Let the groove get in, Mirrors, Dress on, Body count.
——————————————
Connor Questa
-
Fuego al universo
Temas favoritos:
Todo lo posible, Pensar bien, Lo roto expone, Hoy decido que, De más, Alma y sangre, Cliché, Tantos mares, Fido, Ya no hay, FAP.
——————————————
Karnivool
-
Asimmetry
Temas favoritos:
Nachash, A.M. War, We are, The refusal, Aeons, Eidolon, Sky machine, The last few, Alpha Omega.
——————————————
Frank Zappa
-
Apostrophe (')
Temas favoritos:
Don't eat the yellow snow, Nanook rubs it, Father O'blivion, Cosmik Debris, Apostrophe, Uncle remus.
——————————————
Atoms for Peace
-
AMOK
Temas favoritos:
Before your very eyes, Default, Dropped, Stuck together pieces, Judge jury and executioner.