Sian, 31, Weiblich, Vereinigtes Königreich
www.flickr.com/sianprescottZuletzt gesehen: Oktober 2013
1

7

3

4

1

9

gespielte Titel seit 16. Dez. 2006
1.560 Lieblingslieder | 18 Beiträge | 1 Playlist |

302 Shouts

Feeds
| | | | | |
| --- | --- | --- | --- | --- |
| 1 | | | | |
| 2 | | | | |
| 3 | | | | |
| 4 | | | | |
| 5 | | | | |
| 6 | | | | |
| 7 | | | | |
| 8 | | | | |
| 9 | | | | |
| 10 | | | | |
| 11 | | | | |
| 12 | | | | |
| 13 | | | | |
| 14 | | | | |
| 15 | | | | |

Feeds
| | | | | | |
| --- | --- | --- | --- | --- | --- |
| 1 | | | | | |
| 2 | | | | | |
| 3 | | | | | |
| 4 | | | | | |
| 5 | | | | | |
| 6 | | | | | |
| 7 | | | | | |
| 8 | | | | | |
| 9 | | | | | |
| 10 | | | | | |
| 11 | | | | | |
| 12 | | | | | |
| 13 | | | | | |
| 14 | | | | | |
| 15 | | | | | |
Über mich
Music ROCKZ.
http://www.flickr.com/sianprescott
http://musingsofaloon.blogspot.com
Good morrow! I am a photographer/whismical drama queen (& nerd), who is surprisingly enough obsessed with musical beauty. I am currently trying to work out where I am going in life, which avenue to venture down. I keep changing my mind. No I don't. Oh but I do! Or should I persue my childhood ambition to go to drama school to become the next French & Saunders?! (both of them) Answers on a postcard please!
Rufus is a God.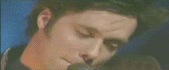 My inspiration in life:
Letzte Aktivitäten