| | | | | | |
| --- | --- | --- | --- | --- | --- |
| | | Dark Fortress – I Am The Jigsaw Of A Mad God | | | 27. Dez., 3:22 |
| | | Dark Fortress – Chrysalis | | | 27. Dez., 3:14 |
| | | Dark Fortress – Betrayal And Vengeance | | | 27. Dez., 3:07 |
| | | Dark Fortress – Lloigor | | | 27. Dez., 3:00 |
| | | Dark Fortress – Venereal Dawn | | | 27. Dez., 2:53 |
| | | Woods of Ypres – Mistakes Artists Make (The Dream Is Dead) | | | 26. Dez., 22:36 |
| | | Woods of Ypres – To Lock Eyes With a Wild Beast | | | 26. Dez., 22:32 |
| | | Woods of Ypres – End of Tradition | | | 26. Dez., 22:27 |
| | | Woods of Ypres – Song of Redemption | | | 26. Dez., 22:21 |
| | | Woods of Ypres – Trillium The Third of Three Winters 2004-2007 (Instrumental) | | | 26. Dez., 22:14 |
Mehr anzeigen

Feeds
| | | | | |
| --- | --- | --- | --- | --- |
| 1 | | | | |
| 2 | | | | |
| 3 | | | | |
| 4 | | | | |
| 5 | | | | |
| 6 | | | | |
| 7 | | | | |
| 8 | | | | |
| 9 | | | | |
| 10 | | | | |
| 11 | | | | |
| 12 | | | | |
| 13 | | | | |
| 14 | | | | |
| 15 | | | | |
| 16 | | | | |
| 17 | | | | |
| 18 | | | | |
| 19 | | | | |
| 20 | | | | |

Feeds
Über mich
In a seance of insanity with maniacal screams
Does your metal knows what metal really means?
Listen to BLEAK REVELATION at Bandcamp.com!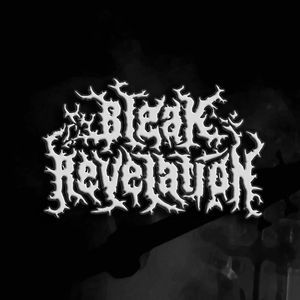 * * *
"Hey, listen to this. it's post-hardcore emomathglitch metal. The lyrics really reveal the prerequisite existentialism of the singers inner hades!"
I'd rather skin you alive and use your empty shell as a human-size condom to protect myself from STD's while I make sweet love to your mother. Thank you for your understanding.
Letzte Aktivitäten
Torden_BG und iDTemplar sind jetzt Freunde.

Oktober 2014

Torden_BG und Ahmein sind jetzt Freunde.

September 2014

Torden_BG und Ariskapp9 sind jetzt Freunde.

September 2014

Torden_BG hat sein Profil aktualisiert.

August 2014

orson_curie und Torden_BG sind jetzt Freunde.

August 2014

Torden_BG hat la-dryade einen Shout hinterlassen.

August 2014

Torden_BG und TheWrongBar sind jetzt Freunde.

Juli 2014

Torden_BG und lungur sind jetzt Freunde.

Juli 2014

Torden_BG und momch_o sind jetzt Freunde.

Juli 2014

Torden_BG und staywierdkid sind nun Freunde.

Juli 2014