Slo motion rider, Männlich, NiederlandeZuletzt gesehen: Freitag Morgen
5

8

0

0

5

gespielte Titel seit 8. Sep. 2007
166 Lieblingslieder | 4.087 Beiträge | 1 Playlist |

409 Shouts
| | | | | | |
| --- | --- | --- | --- | --- | --- |
| | | Jah Shaka – Revelation 18 | | | 1. Mai., 11:29 |
| | | Horace Andy And Earl Flute – Dont Think About Me | | | 1. Mai., 11:26 |
| | | Jackie Mittoo – Ayatollah | | | 1. Mai., 11:22 |
| | | Sir Coxsone Sound – Travelling Israel Dub | | | 1. Mai., 11:19 |
| | | Yabby You – Deliver Me From My Enemies | | | 1. Mai., 11:16 |
| | | Johnny Clarke – Fire And Brimstone A Go Burn The Wicked | | | 1. Mai., 11:12 |
| | | Jackie Edwards & The Aggrovators – The Invasion (Version) | | | 1. Mai., 11:08 |
| | | Sir Coxsone Sound – Born To Love | | | 1. Mai., 11:07 |
| | | Sir Coxsone Sound – Live And Love | | | 1. Mai., 11:03 |
| | | Sgt. Sunshine – Mountain Song | | | 16. Apr., 17:17 |
| | | Sgt. Sunshine – Vega | | | 16. Apr., 17:09 |
| | | Sgt. Sunshine – Culebra | | | 16. Apr., 17:02 |
| | | Sgt. Sunshine – Sad Song | | | 16. Apr., 16:56 |
| | | Sgt. Sunshine – Death (Like a Friend in My Breath) | | | 16. Apr., 16:51 |
| | | Sgt. Sunshine – Lungs | | | 16. Apr., 16:46 |
Mehr anzeigen

Feeds
| | | | | |
| --- | --- | --- | --- | --- |
| 1 | | | | |
| 2 | | | | |
| 3 | | | | |
| 4 | | | | |
| 4 | | | | |
| 6 | | | | |
| 6 | | | | |
| 6 | | | | |
| 9 | | | | |
| 9 | | | | |
| 9 | | | | |
| 9 | | | | |
| 13 | | | | |
| 13 | | | | |
| 13 | | | | |

Feeds
| | | | | | |
| --- | --- | --- | --- | --- | --- |
| 1 | | | | | |
| 1 | | | | | |
| 3 | | | | | |
| 3 | | | | | |
| 3 | | | | | |
| 6 | | | | | |
| 6 | | | | | |
| 6 | | | | | |
| 6 | | | | | |
| 6 | | | | | |
| 6 | | | | | |
| 6 | | | | | |
| 6 | | | | | |
| 6 | | | | | |
| 6 | | | | | |
| 6 | | | | | |
| 6 | | | | | |
| 6 | | | | | |
| 6 | | | | | |
| 20 | | | | | |
| 20 | | | | | |
| 20 | | | | | |
| 20 | | | | | |
| 20 | | | | | |
| 20 | | | | | |
| 20 | | | | | |
| 20 | | | | | |
| 20 | | | | | |
| 20 | | | | | |
| 20 | | | | | |
Über mich
Groevend, alsmede ver uit.
I don't live today
Well, I lived in magic solitude
of cloudy-looking mountains
and a lake made out of crystal raindrops.
Roamin' thru space, two thousand years ago,
I've seen the city of Atlantis
sinking into eternal darkness...
Drifting galley, ghostlike shadow,
set sail to catch and kill the time.
Echoes wandering down an endless meadow,
search for a thing... sublime...
Fly to the rainbow, fly away, so far away...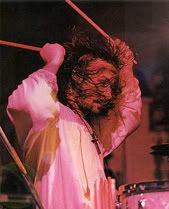 What is this that stands before me?
Figure in black which points at me
Turn around quick, and start to run
Find out I'm the chosen one
Oh no, no, please God help me!
Did they teach you how to question when you were at the school?
Did the factory help you grow, were you the maker or the tool?
Did the place where you were living enrich your life and then
Did you reach some understanding of all your fellow men,
all your fellow men, all your fellow men?
tjabe's top albums (month)
1. Mortiis - Crypt of the Wizard (Trollmannen Krypt) (8)
2. Troll - Drep de Kristne (7)
3. Black Sabbath - Sabbath Bloody Sabbath (5)
4. Savoy Brown Blues Band - Shake Down (5)
5. Quicksilver Messenger Service - Sons of Mercury (1968-1975) (4)
6. Ginger Baker - Ginger Baker's Air Force 2 (4)
7. Dr. Dre - The Chronic (3)
8. Cactus - One Way...Or Another (3)
9. Arthur Brown - The Crazy World Of Arthur Brown (3)
10. Charlie Musselwhite - Stand Back! (3)