Here, there and everywhere..., 25, Weiblich
www.flickr.com/photos/tann…Zuletzt gesehen: September 2012
4

6

4

8

9

gespielte Titel seit 11. Aug. 2007
6.148 Lieblingslieder | 10.845 Beiträge | 1 Playlist |

874 Shouts

Feeds

Feeds
Über mich
If you believe in the power of magic,
It's all a fantasy
So if you need to believe in someone
Just pretend it's me
It ain't enough that we meet as strangers
I can't set you free
So will you turn your back forever on
what you mean to me? ♥♥♥
A little old fashioned, and a little modern.
A little traditional, and a little bit punk rock.
A unique soul like you needs a city that offers everything.
No wonder you and London will get along so well.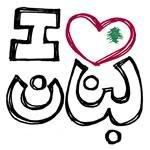 Do you speak welsh? if so can u help me, please? ^^ 30. Sep. 2007 |

4 Kommentare

Check your eclectic score :) 11. Aug. 2007 |

20 Kommentare