Fabian, 21, Männlich, DeutschlandZuletzt gesehen: Dezember 2011
4

4

8

5

1

gespielte Titel seit 23. Jan. 2009

Feeds
| | | | | |
| --- | --- | --- | --- | --- |
| 1 | | | | |
| 2 | | | | |
| 3 | | | | |
| 4 | | | | |
| 5 | | | | |
| 6 | | | | |
| 7 | | | | |
| 8 | | | | |
| 9 | | | | |
| 10 | | | | |
| 11 | | | | |
| 12 | | | | |
| 13 | | | | |
| 14 | | | | |
| 15 | | | | |
| 16 | | | | |
| 17 | | | | |
| 18 | | | | |
| 19 | | | | |
| 20 | | | | |
| 21 | | | | |
| 22 | | | | |
| 23 | | | | |
| 24 | | | | |
| 25 | | | | |
| 26 | | | | |
| 27 | | | | |
| 28 | | | | |
| 29 | | | | |
| 30 | | | | |
| 31 | | | | |
| 32 | | | | |
| 33 | | | | |
| 34 | | | | |
| 35 | | | | |
| 36 | | | | |
| 37 | | | | |
| 38 | | | | |
| 39 | | | | |
| 40 | | | | |
| 41 | | | | |
| 42 | | | | |
| 43 | | | | |
| 43 | | | | |
| 45 | | | | |
| 46 | | | | |
| 47 | | | | |
| 48 | | | | |
| 49 | | | | |
| 49 | | | | |

Feeds
| | | | | | |
| --- | --- | --- | --- | --- | --- |
| 1 | | | | | |
| 2 | | | | | |
| 3 | | | | | |
| 4 | | | | | |
| 5 | | | | | |
| 6 | | | | | |
| 7 | | | | | |
| 8 | | | | | |
| 9 | | | | | |
| 10 | | | | | |
| 11 | | | | | |
| 12 | | | | | |
| 13 | | | | | |
| 14 | | | | | |
| 15 | | | | | |
| 16 | | | | | |
| 17 | | | | | |
| 18 | | | | | |
| 19 | | | | | |
| 19 | | | | | |
| 21 | | | | | |
| 21 | | | | | |
| 23 | | | | | |
| 24 | | | | | |
| 25 | | | | | |
| 26 | | | | | |
| 26 | | | | | |
| 28 | | | | | |
| 29 | | | | | |
| 30 | | | | | |
| 31 | | | | | |
| 32 | | | | | |
| 32 | | | | | |
| 34 | | | | | |
| 34 | | | | | |
| 36 | | | | | |
| 36 | | | | | |
| 36 | | | | | |
| 36 | | | | | |
| 40 | | | | | |
| 40 | | | | | |
| 42 | | | | | |
| 43 | | | | | |
| 44 | | | | | |
| 44 | | | | | |
| 46 | | | | | |
| 46 | | | | | |
| 46 | | | | | |
| 49 | | | | | |
| 50 | | | | | |
Über mich
SOME PICS OF MY FAV BANDS:
SlipKnoT
SOiL
Red Hot Chili Peppers
Stone Sour
Hinder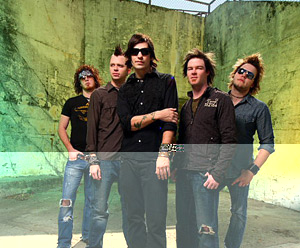 Three Days Grace
Seether
Trapt
Shinedown
SOME NICE QUOTATIONS OF GREAT SONGS:
For some Reason I know that I'm Stricken and can't let you go.
When the Heart is cold there's no Hope and we know that I'm
CRIPPELED
by all that You've done.
Into the Abyss will I run!
Disturbed, Stricken
Killing Me, Killing You, Killing all we have
AS OUR LOVE WITHERS AWAY.
Sentenced, Killing Me, Killing You
Well, If I Lose at least
I TRIED
!!!
SlipKnoT, Pulse Of The Maggots
All He Wants to Know Is Why??
DOES ANY OF IT MATTER
??
Stone Sour, Inhale




My Love Was Bannished Long Ago,

IF YOU STILL CARE DON'T EVER LET ME KNOW

!!
SlipKnoT, Snuff
I Try to Forget You, But
I BREAKDOWN
Everytime I do...
Hinder, How Long
You are
WRONG,FUCKED AND OVERRATED
....Everything I See Reminds me of Her...
GOD I WISH I DIDN'T CARE ANYMORE!!!
SlipKnoT, Everything Ends
I can see right throuh You,
SO I CAN IGNORE YOU!!
Stone Sour, 30/30-150
I Feel so much Better, now that
YOU'RE GONE FOREVER!!
I tell Myself that
I DON'T MISS YOU AT ALL!!
Three Days Grace, Gone Forever
[url=http://[spam nofollow=yes]/bandlogos/][img=http://[spam]/bandlogos/banner.php?user=StrickenGuy&nb=10&type=overall&color=black&layout=TwoCols]