Here we are three months later for another round-up of some fantastic music. I'll just note that a few of the following albums could very well have been officially released in January-March for all I know, but for whatever reason I might have been late to discovering them for myself. Don't fuck the style, ruthless wildddd!
Also, for those who were familiar with the blog I ran years ago I'd like to take a second to direct you to my new tumblr locale! Check me here:
sometimeworldpassmebyagain.
*

DJ Frane - Hi Dusty Stranger
I had no fucking clue Frane was working on anything new. How this Southern California based producer and multi-instrumentalist is still so unheard of is beyond me. This, his first record in over 5 years has a loose wild western narrative running throughout the course which if you're like me, it should have you salivating at the potential Morricone-like samples you could expect. It's definitely not as immediate as his previous releases with 7 tracks reaching the 6-7 minute mark. Having said that the two longest are my definite favourites. 'Road to Dreamcatcher Mountain' effortlessly plods along the stoned trail before blazing off into synthesizer heaven, one particular section reminds me of Dr. Dre's early production, or even something from the Snowboard Kids video game soundtrack! As if specifically catered for me it then stoops down into something murky as fuck and yet still so celestial as it samples the obvious Paul Butterfield Blues Band's 'Last Hope's Gone', which coincidentally was also sampled in another song that I'd argue was responsible for me getting into hip-hop to begin with.. but I digress. (crush, kill, destroy, STRESS!!!)

I just gotta say this. There is a moment in 'The Mirage & the Gunslinger', from 6:40 onward to be precise. You know those moments when you're listening to something fresh and the kick is just so fucking perfect it knocks you over and you almost choke? I seriously burst into a shocked fit of laughter at how good this sounded, go listen to it. You'll know what I'm talking about, it's the shit folks! Flat-out impossible to sit still.

The dude is fucking sick and pulls some of the best samples you'll likely hear. If you're looking for funk in your trip-hop/electronic tunes this is the dude for you. Fan of DJ Shadow, Nujabes? This is for you!

Favourite tracks: The Mirage & the Gunslinger - Road to Dreamcatcher Mountain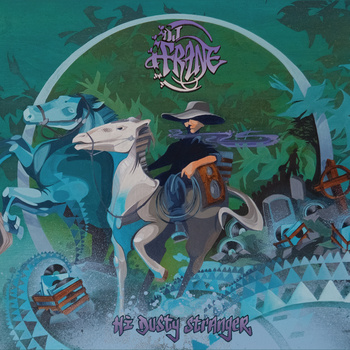 *

Thee Oh Sees - Floating Coffin
Utter chaos. Psychedelic Garage Punk? My head feels like it's going to explode listening to this and I love that. The funny thing being that this is probably the easiest release to listen to from this ever prolific group of psychos. There are even moments of blissed out country-rock revery amidst the acid gurgling. This is what now, album number 15 in a 10 year period? Shit is crazy. Am I the only one who thinks 'Minotaur' sounds like some bizarro modern Pixies? I love it, keep up the good work dudes!

Favourite tracks: Toe Cutter/Thumb Buster - Minotaur
*

Iron & Wine - Ghost On Ghost
My initial reaction to this album was completely unexpected and unfortunate. You see, I absolutely adore Iron & Wine. When everyone was ripping on his previous effort I was totally in love with it. I love the way Sam is making music now, the instrumentation is so vivid and rich. So it was to my surprise I felt really let down on first listen here, and why exactly I'm not sure. A few more listens have revealed quite a bit, there's so much shit going on here man.. it's really out there. Country, Gospel, Jazz, Folk, Funk. A total melting pot, and it's really growing on me with every subsequent listen.

'Low Light Buddy of Mine' on the other hand INSTANTLY hit it off with me. Definitely one of my favourite songs of the year. That's exactly the sound I was waiting for and I'm glad to say I'm warming to the rest of it nicely. Mr. Beam just keeps on keepin' on, doing whatever the fuck he wants!

Favourite tracks: Low Light Buddy of Mine - Grass Widows
*

The Heliocentrics - 13 Degrees Of Reality
Demented funky krautjazz? I really gotta stop pulling these genres out of my butt. But seriously folks, this album is fucking bad! Crate diggers all over are gonna wet themselves over this. It's as if Madlib fucked around with a bunch of Morricone, German krautrock & Afro-beat records. It also has this incredibly sinister groove, it's really somethin' else! Try it out if you're into this kind of thing.

Favourite tracks: Collateral Damage - Wrecking Ball
*

Smith Westerns - Soft Will
Here it is ladies and gents, the feel-good summer vibe album of the year. This is truly magical. It's as about as inoffensive at it gets, it's so sweet that it could potentially make some people sick. But if you're able to roll with it it'll have you singing along and feeling great in no time. I said it about their previous record back in 2011 and I'll say it again. These dudes not only know how to play wonderful guitar lines, but they record them so well. The production on this thing is first rate. Some of my favourite guitar work in a while, particularly on the stand-out track 'Best Friend', which just oozes George Harrison all over the place. It's just so fucking pretty! One of the best tunes of the year.

Favourite tracks: Best Friend - 3AM Spiritual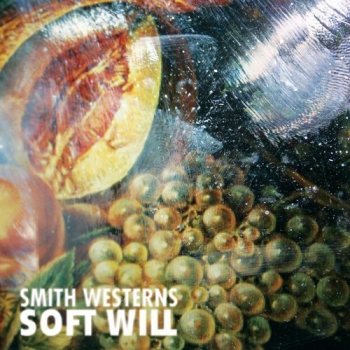 *

Boards of Canada - Tomorrow's Harvest
Otherwordly alien music that stimulates the mind. Perfect procrastination tunes. It's crazy how quickly these guys can turn such a peaceful angelic sound into something totally sinister and demonic. Reminds me of Mansell's work on 'Requiem' in parts. This band is such an enigma.

Favourite tracks: Reach for the Dead - New Seeds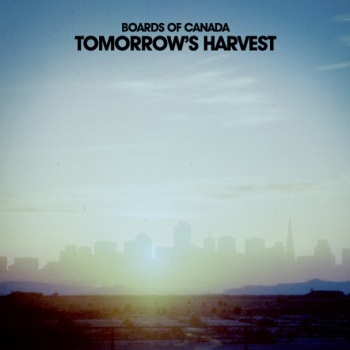 *

The Holydrug Couple - Noctuary
If you're into Sleepy Sun, Quest for Fire, Dead Meadow or even the debut album from The Verve, you gotta get this in your ears. Shoegazing psychedelic good times from Chile! Very uplifting, summery, positive 60's vibes. The drumming on this thing is fucking fantastic. An acid wonderland!

Favourite tracks: Counting Sailboats - It's Dawning
*

Lilacs & Champagne - Danish & Blue
Potential top 5er for the year. These Portlandians are quickly becoming some of my favourite musicians, really gotta keep tabs on everything they do. This time they've taken more of a beat orientated, synthesized style of instrumental hip-hop. They pull their samples from the most fucked up places that nobody else goes, delving deep into the psyche of long forgotten pop culture. It's like some weird fucking 20's noir film in it's cinematic scope, but at the same time like some fucking B grade Polish horror porn soundtrack. I don't even know what that is or why I chose to write it, but there ya go. The evil twin of The Avalanches 'Since I Left You'.

Looking forward to the new Grails LP.

Favourite tracks: Hamburgers & Tangerines - Sour/Sweet - Le Grand
*

Bibio - Silver Wilkinson
Chilled out house/trip-hop. Emphasis on chilled out for the most of this album, with a surprising amount of natural sounds. Very melancholic for the most part but when the shit goes wild, like 'You' for instance, it sounds not unlike something from Flying Lotus or even the up & coming Australian beat-maker Flume. The guy has an ear for wonderful vocal samples, it's as if he and Bonobo are on the same tip. "Pastoral English folk processed through analog tape, chopped up and threaded into a canvas of warm pop, carefully constructed melodies, and beat experiments". It's not exactly groundbreaking material, but it's a worthy listen if you're into these sounds.

Favourite track: You
*

Sigur Rós - Kveikur
I gotta confess I've probably only listened to this album maybe three times all the way through. The second track 'Hrafntinna' however I have probably played 20 times or more. I can't get enough of it. It might just be my favourite song from them. Every year there might be two or three groups I really delve right into and for whatever reason, Sigur Rós is one of those this year. Like I've mentioned before, I've always semi-enjoyed their music but it never went above and beyond that. It wasn't until seeing them live last year, and closing with the final track from () where I really got it. That was a magical 10 minutes. Jaw-dropping experience, etc. etc. Anyone who has seen it knows what I mean. As a result I only started listening to Takk... in the last couple of weeks and it might just be my favourite. I'm really loving these guys at the moment.

Favourite track: Hrafntinna
*

Kurt Vile - Wakin On A Pretty Daze
Solid album of the year candidate here. I'll forever associate this gem with the 3 or 4 weeks in April/May I was working away from home, at a beautiful beach listening to this almost every night before going to sleep. I'll say right away It's too long. It's a couple of songs too much from being an absolute modern day classic. I'm saying that with the upmost love for this thing. I'm so glad he's upped the production value here, it's really payed off.

The opening track might as well be my favourite song of the year, it's just fucking perfect. 'Shame Chamber' is glorious, and that second round of high pitched 'WOOOs' over that fantastic guitar playing is my ringtone for the foreseeable future. 'Air Bud' is new ground for Mr. Vile. Those drums kick in and it sounds like something from BoC's 'The Campfire Headphase'. The synthesizer's remind me of Peter Barden's wonderful work with British 70's progressive rock band Camel, one of my favourites from long ago. 'Goldtone' is just somethin' else. It effortlessly plays like one of the softer Neil Young songs from Zuma. Those female backing vocals are the icing. Bravo sir, bravo.

Favourite tracks: Wakin On A Pretty Day - Shame Chamber - Air Bud - Goldtone