26, Männlich, Finnland
www.myspace.com/ghostvoyageZuletzt gesehen: Januar 2014
7

2

6

2

7

gespielte Titel seit 22. Jan. 2008
622 Lieblingslieder | 47 Beiträge | 0 Playlisten |

114 Shouts

Feeds
| | | | | |
| --- | --- | --- | --- | --- |
| 1 | | | | |
| 2 | | | | |
| 3 | | | | |
| 4 | | | | |
| 5 | | | | |
| 6 | | | | |
| 7 | | | | |
| 8 | | | | |
| 9 | | | | |
| 10 | | | | |
| 11 | | | | |
| 12 | | | | |
| 13 | | | | |
| 14 | | | | |
| 15 | | | | |
| 16 | | | | |
| 17 | | | | |
| 18 | | | | |
| 19 | | | | |
| 20 | | | | |

Feeds
| | | | | | |
| --- | --- | --- | --- | --- | --- |
| 1 | | | | | |
| 2 | | | | | |
| 3 | | | | | |
| 4 | | | | | |
| 5 | | | | | |
| 5 | | | | | |
| 7 | | | | | |
| 8 | | | | | |
| 8 | | | | | |
| 10 | | | | | |
| 11 | | | | | |
| 12 | | | | | |
| 13 | | | | | |
| 14 | | | | | |
| 15 | | | | | |
Über mich
Hi.
I am a stupid and misplaced person from Tampere, Finland.
I sing in a doom/death/prog metal band called Ghost Voyage.
www.myspace.com/ghostvoyage
http://www.last.fm/music/Ghost+Voyage
I love all kinds of music and I listen to a wide range of different genres, going all the way from folk metal to post-rock, from classical to pop and finally to videogame soundtracks.
Apart from music, I love games and I am a wannabe game designer myself, purely amateur based for now though.
I am also interested in theology and psychology.
My blog about game development and music:
http://sinathor.tumblr.com/
Also, my shitty dark ambient project.
http://www.last.fm/music/City+of+Desolation
My deviantart for lyrics and other pointless crap.
http://sinathor.deviantart.com/
Profile picture: Heikki Santasalo/heikkisantasalo.com
100th Loved Track
Nobuo Uematsu - Forever Rachel
200th Loved Track
The Black Mages - Fight With Seymour
300th Loved Track
Kai Rosenkranz - Vista Point
400th Loved Track
Gregor Samsa - Makeshift Shelters
500th Loved Track
Moonsorrow - Kuolleiden Maa
600th Loved Track
Gregor Samsa - Rendered Yards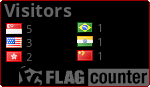 Letzte Aktivitäten