Dang!, 32, Männlich, Vereinigte Staaten
facebook.com/daniel.griffisZuletzt gesehen: letzten Monat
4

5

3

3

2

gespielte Titel seit 22. Mai. 2006
| | | | | | |
| --- | --- | --- | --- | --- | --- |
| | | The Future Sound of London – Herd Killing | | | 26. Jun., 1:27 |
| | | Liars – Flow My Tears The Spider Said | | | 26. Jun., 0:09 |
| | | Liars – They Took 14 For The Rest Of Our Lives | | | 26. Jun., 0:05 |
| | | Liars – Hold Hands And It Will Happen Anyway | | | 26. Jun., 0:00 |
| | | Liars – Read The Book That Wrote Itself | | | 25. Jun., 23:56 |
| | | Liars – They Don't Want Your Corn, They Want Your Kids | | | 25. Jun., 23:54 |
| | | Liars – We Fenced Other Gardens With The Bones Of Our Own | | | 25. Jun., 23:48 |
| | | Liars – If You're A Wizard Then Why Do You Wear Glasses? | | | 25. Jun., 23:46 |
| | | Liars – There's Always Room On The Broom | | | 25. Jun., 23:44 |
| | | Liars – Steam Rose From The Lifeless Cloak | | | 25. Jun., 23:40 |
| | | Liars – Broken Witch | | | 25. Jun., 23:34 |
| | | A Sunny Day in Glasgow – Double Dutch | | | 25. Jun., 20:50 |
| | | A Sunny Day in Glasgow – Never Nothing (It's Alright [It's Ok]) | | | 25. Jun., 20:45 |
| | | A Sunny Day in Glasgow – Boys Turn Into Girls (Initiation Rites) | | | 25. Jun., 0:04 |
| | | A Sunny Day in Glasgow – The Things They Do To Me | | | 24. Jun., 23:59 |
| | | A Sunny Day in Glasgow – MTLOV (Minor Keys) | | | 24. Jun., 23:55 |
| | | Morusque – Guide | | | 12. Apr., 21:42 |
| | | Stemage – Flow | | | 12. Apr., 21:37 |
| | | Solar Fields – PUZZLE | | | 12. Apr., 21:29 |
| | | Jay Tholen – The Impartation | | | 12. Apr., 21:24 |
Mehr anzeigen

Feeds
| | | | | |
| --- | --- | --- | --- | --- |
| 1 | | | | |
| 2 | | | | |
| 3 | | | | |
| 4 | | | | |
| 5 | | | | |
| 6 | | | | |
| 6 | | | | |
| 8 | | | | |
| 9 | | | | |
| 10 | | | | |
| 11 | | | | |
| 12 | | | | |
| 13 | | | | |
| 14 | | | | |
| 15 | | | | |

Feeds
| | | | | | |
| --- | --- | --- | --- | --- | --- |
| 1 | | | | | |
| 1 | | | | | |
| 1 | | | | | |
| 1 | | | | | |
| 1 | | | | | |
| 1 | | | | | |
| 1 | | | | | |
| 1 | | | | | |
| 1 | | | | | |
| 1 | | | | | |
| 1 | | | | | |
| 1 | | | | | |
| 1 | | | | | |
| 1 | | | | | |
| 1 | | | | | |
| 1 | | | | | |
Über mich
I like Ambient experimental and shoegaze with a dash of pretentious. Moog crooning with reel to reel feedback, field recordings of noisy pastures, washing machines played back through old tape decks. Scratching on rusty metal...
I am also completely full of shit...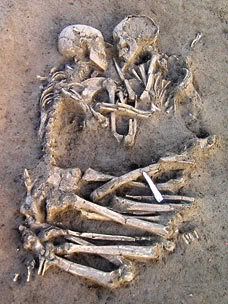 Disclaimer:
This is merely a catalogue of my own music collection and in no way reflects the opinions of what Last.FM tells me to listen to. Not that their radio isn't great, I just would rather do the research myself. Call me old fashioned...