38, Männlich, ChileZuletzt gesehen: gestern Morgen
1

4

5

8

7

gespielte Titel seit 14. Jun. 2010
| | | | | | |
| --- | --- | --- | --- | --- | --- |
| | | Vince DiCola – Unicron Attacks | | | vor 8 Stunden |
| | | Slayer – Criminally Insane | | | Gestern um 02:32 |
| | | Slayer – Jesus Saves | | | Gestern um 02:29 |
| | | Slayer – Altar Of Sacrafice | | | Gestern um 02:26 |
| | | Slayer – Necrophobic | | | Gestern um 02:24 |
| | | Slayer – Piece By Piece | | | Gestern um 02:22 |
| | | Slayer – Angel of Death | | | Gestern um 02:18 |
| | | Karl Sanders – Of the Sleep of Ishtar | | | 27. Jan., 14:50 |
| | | Karl Sanders – Awaiting the Vultures | | | 27. Jan., 14:46 |
| | | King Diamond – Into the Convent | | | 26. Jan., 21:44 |
| | | King Diamond – Two Little Girls | | | 26. Jan., 21:41 |
| | | King Diamond – Burn | | | 26. Jan., 21:37 |
| | | King Diamond – The Trial (Chambre Ardente) | | | 26. Jan., 21:32 |
| | | King Diamond – Eye Of The Witch | | | 26. Jan., 21:28 |
| | | King Diamond – Behind These Walls | | | 25. Jan., 23:53 |
| | | King Diamond – Father Picard | | | 25. Jan., 23:50 |
| | | King Diamond – Into the Convent | | | 25. Jan., 23:45 |
| | | King Diamond – Two Little Girls | | | 25. Jan., 23:42 |
| | | King Diamond – Burn | | | 25. Jan., 23:39 |
| | | King Diamond – The Trial (Chambre Ardente) | | | 25. Jan., 23:33 |
Mehr anzeigen

Feeds
| | | | | |
| --- | --- | --- | --- | --- |
| 1 | | | | |
| 2 | | | | |
| 3 | | | | |
| 4 | | | | |
| 5 | | | | |
| 6 | | | | |
| 7 | | | | |
| 8 | | | | |
| 9 | | | | |
| 10 | | | | |
| 11 | | | | |
| 12 | | | | |
| 13 | | | | |
| 14 | | | | |
| 15 | | | | |
| 16 | | | | |
| 17 | | | | |
| 18 | | | | |
| 19 | | | | |
| 20 | | | | |
| 21 | | | | |
| 22 | | | | |
| 23 | | | | |
| 24 | | | | |
| 25 | | | | |
| 26 | | | | |
| 27 | | | | |
| 28 | | | | |
| 29 | | | | |
| 30 | | | | |
| 31 | | | | |
| 31 | | | | |
| 33 | | | | |
| 34 | | | | |
| 34 | | | | |
| 36 | | | | |
| 36 | | | | |
| 38 | | | | |
| 39 | | | | |
| 40 | | | | |
| 41 | | | | |
| 42 | | | | |
| 42 | | | | |
| 42 | | | | |
| 45 | | | | |
| 46 | | | | |
| 47 | | | | |
| 48 | | | | |
| 49 | | | | |
| 50 | | | | |

Feeds
| | | | | | |
| --- | --- | --- | --- | --- | --- |
| 1 | | | | | |
| 2 | | | | | |
| 3 | | | | | |
| 4 | | | | | |
| 5 | | | | | |
| 6 | | | | | |
| 7 | | | | | |
| 8 | | | | | |
| 8 | | | | | |
| 10 | | | | | |
| 11 | | | | | |
| 11 | | | | | |
| 13 | | | | | |
| 14 | | | | | |
| 15 | | | | | |
| 16 | | | | | |
| 16 | | | | | |
| 16 | | | | | |
| 16 | | | | | |
| 20 | | | | | |
Über mich
I love all things Crowley/Thelema/Ordo Templi Orientis/Magick and the Temple of Set, I'm into the LHP orientation., I love old horror literature, like HP Lovecraft and Poe.. Epic fantasy books too.
I love all the JRR Tolkien work. (I don't like the fucking movies!!!)
I love all the work of HR Giger.
I collect transformers and other old toy robots.
I love cats.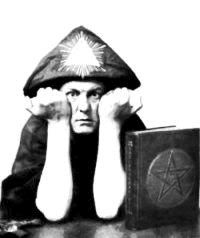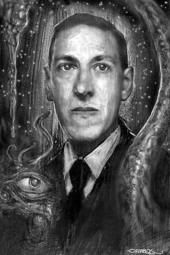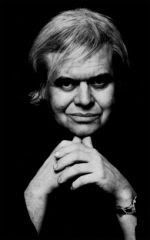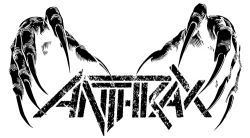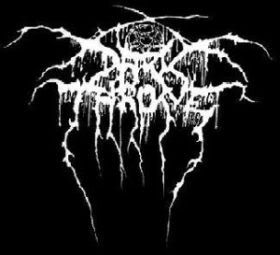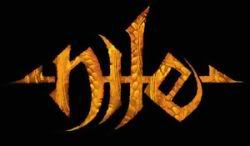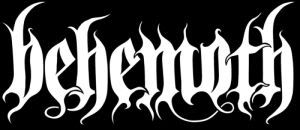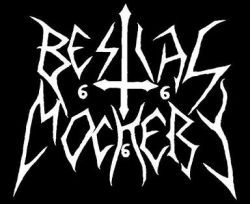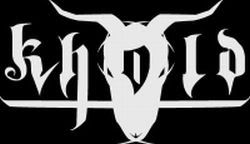 RodrEvil's top albums (overall)
1. Arktau Eos - Mirrorion (665)
2. Karl Sanders - Saurian Meditation (380)
3. Behemoth - Thelema.6 (245)
4. Anthrax - Worship Music (242)
5. Mortiis - The Stargate (226)
6. Anthrax - State Of Euphoria (225)
7. Anthrax - Fistul Of Metal (191)
8. Anthrax - Spreading The Disease (189)
9. Mercyful Fate - Time (171)
10. Karl Sanders - Saurian Exorcisms (160)
11. Carpathian Forest - Fuck You All (157)
12. Cathedral - The Ethereal Mirror (148)
13. Death - Human (141)
14. Behemoth - Zos Kia Cultus (139)
15. Metallica - Ride the Lightning (136)
16. Carcass - Wake Up And Smell The Carcass (131)
17. Carpathian Forest - Morbid Fascination of Death (119)
18. Anthrax - Attack Of The Killer B's (114)
19. King Diamond - Fatal Portrait (113)
20. Behemoth - The Apostasy (112)
21. Criminal - Victimized (111)
22. Death - Spiritual Healing (104)
23. Behemoth - Demigod (104)
24. Mercyful Fate - In the Shadows (103)
25. Psychonaut - Liber Al Vel Legis (100)
26. Nile - Amongst the Catacombs of Nephren-Ka (99)
27. Anthrax - Among The Living (98)
28. King Diamond - The Eye (98)
29. Tenacious D - The Pick of Destiny (96)
30. Carcass - Symphonies of Sickness (88)
Letzte Aktivitäten