RSS
Weiterleiten
17. Nov. 2009, 2:12
The Clash
-
London Calling
This album is legendary. The Clash's '79 album is my personal favourite of theirs. Never has a
punk
album combined elements of so many different genres so well. The CD opens with the track
London Calling
and we are blasted away by some raw punk guitar and vocals and a powerful
reggae
influenced bass line. Other highlights on this album include the more poppy sounding
Train in Vain
,
Lost in the Supermarket
and Paul Simonon's
Guns Of Brixton
. Every song on this album is amazing. This album truly is a masterpiece.
Ramones
-
Ramones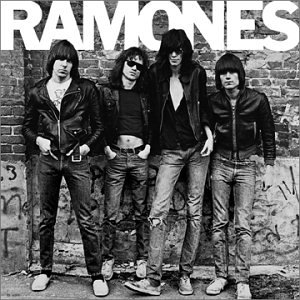 The Ramones, who are often regarded as the first
punk
band, released this amazing album way back in 1976. It was their debut album and in my opinion, their best. It opens with the punk rock anthem
Blitzkrieg Bop
, this song is 2mins and 14secs in length but changed the face of music. The album also contains the
Jim Lee
cover
Let's Dance
as well as plenty of other amazing punk tunes. Hey! Ho! Let's Go!
Sex Pistols
-
Never Mind the Bollocks
Its hard to believe that a band so popular only released the one official studio album, that just proves how essential this classic is. The
Sex Pistols
released the album in 1977. It is highly influential and really sparked life into the
punk
scene in the UK. Plenty of punk anthems on this album including
God Save the Queen
,
Pretty Vacant
and
Anarchy In The UK
Dead Kennedys
-
Fresh Fruit for Rotting Vegetables
Not only was this album a huge influence on the American Punk scene but it paved the way for other
hardcore punk
bands. This debut album by the
Dead Kennedys
is full of politically charged
punk rock
classics. The highlights of this album are
California Über Alles
and
Holiday in Cambodia
.
Misfits
-
Walk Among Us
Rather controversial choice, as
Static Age
I also see as an Essential
punk
album, but I have chosen this one, just because it is epic! This was the first full-length album the
Misfits
released and it really introduced the world to
horror punk
. This I think is
Glenn Danzig
's best work. The best tracks on the album are
Night of the Living Dead
,
Skulls
and the live recording of
Mommy, Can I Go Out & Kill Tonight?
.
Well there you have it, 5 essential punk albums that every punk rocker should own. All very influential and all very awesome.
Kommentare