Stairway to ZoSo, 31, Weiblich, DeutschlandZuletzt gesehen: vor 15 Tagen
7

3

8

6

gespielte Titel seit 27. Okt. 2009
1.047 Lieblingslieder | 3 Beiträge | 1 Playlist |

213 Shouts

Feeds

Feeds
| | | | | | |
| --- | --- | --- | --- | --- | --- |
| 1 | | | | | |
| 2 | | | | | |
| 3 | | | | | |
| 4 | | | | | |
| 5 | | | | | |
| 6 | | | | | |
| 7 | | | | | |
| 7 | | | | | |
| 7 | | | | | |
| 10 | | | | | |
| 11 | | | | | |
| 12 | | | | | |
| 13 | | | | | |
| 14 | | | | | |
| 15 | | | | | |
| 16 | | | | | |
| 16 | | | | | |
| 18 | | | | | |
| 18 | | | | | |
| 18 | | | | | |
| 18 | | | | | |
| 18 | | | | | |
| 23 | | | | | |
| 23 | | | | | |
| 23 | | | | | |
| 23 | | | | | |
| 23 | | | | | |
| 23 | | | | | |
| 23 | | | | | |
| 23 | | | | | |
| 31 | | | | | |
| 32 | | | | | |
| 32 | | | | | |
| 32 | | | | | |
| 32 | | | | | |
| 36 | | | | | |
| 36 | | | | | |
| 36 | | | | | |
| 36 | | | | | |
| 36 | | | | | |
| 36 | | | | | |
| 36 | | | | | |
| 36 | | | | | |
| 36 | | | | | |
| 45 | | | | | |
| 45 | | | | | |
| 45 | | | | | |
| 45 | | | | | |
| 45 | | | | | |
| 45 | | | | | |
Über mich
I love books, video games, movies and of course MUSIC. My heroes are Clueso, Frank Sinatra, John Mayer, Jimi Hendrix and Dave Grohl but - most most most of all - Michael Jackson and Jimmy Page.
Guitar God ♥ Guitar Legend ♥ The Guitar Wizard ♥ Guitar Genius ♥ Zen Master ♥ Maestro ♥ Lord Of The Strings ♥ ZoSo ♥ Mister Magic Hands ♥ Pagey ♥ Pilot Of The Storm ♥
All day every day this man and only this man will be my guitar hero ♥ Gonna give you every inch of my love, Mister James Patrick
♫ Mine's a tale that can't be told
my freedom I hold dear
How years ago in days of old
when magic filled the air ♫
♫ And a new day will dawn
for those who stand long
And the forests will echo with laughter ♫
♫ ♥ If the sun refused to shine
I would still be loving you.
When mountains crumble to the sea
There will still be you and me ♥ ♫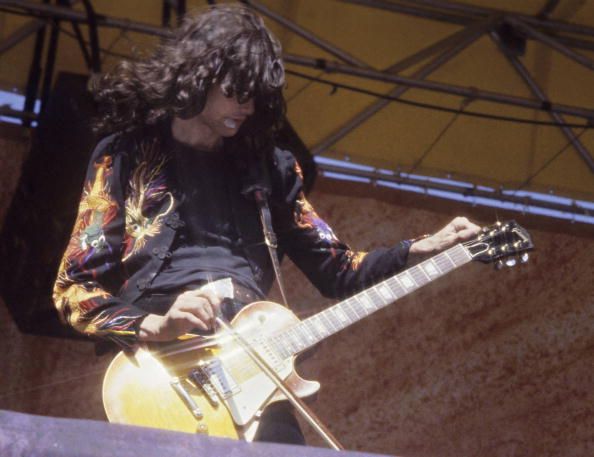 ♫ Oh, pilot of the storm who leaves no trace
like thoughts inside a dream
/ Oh, father of the four winds, fill my sails
Across the sea of years
with no provision but an open face
along the straits of fear ♫
♫ So the world is spinning faster
Are you dizzy when you're stoned
Let the music be your master
Will you heed the master's call ♫
♫ And if you listen very hard
the tune will come to you at last
When all are one and one is all ♫
King of Music ♥
"You know that place between sleep and awake, that place where you still remember dreaming? That's where I'll always love you, Peter Pan. That's where I'll be waiting."
♫ And though you fight to stay alive
Your body starts to shiver
For no mere mortal can resist
The evil of the thriller ♫
In a world filled with hate,
we must still dare to hope.
In a world filled with anger,
we must still dare to comfort.
In a world filled with despair,
we must still dare to dream.
And in a world filled with distrust,
we must still dare to believe.