Mouka, 24, Weiblich, Vereinigte Staaten
www.myspace.com/orobasmurZuletzt gesehen: Dezember 2010
9

0

7

4

gespielte Titel seit 11. Aug. 2009

Feeds

Feeds
Über mich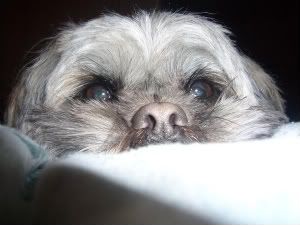 From day to day experiences, you discover the basic fundamentals of life. How differently each individual percieves things depends solely on who they are, what they've been through, and what they've learned to gain that philosophy. If you've come across my page, it's because you, like so many others, have found yourself curious on what kind of person I am. Based on my profile, you could judge me, stereotype me, develop whatever sort of prejudice you may about me; and you will still have no clue who I am. I could be the next messiah, your true love, the next American Idol, your worst enemy, or I could very well be a pedophilic homosexual maniac out to get you in your sleep. These things I can honestly say I am not, but honesty means nothing unless you know and trust the person pursuing it. This section "About Me" simply amuses me, because I could tell you so many things about myself, divulge unimaginable secrets of my life, and you would still know nothing about me, because you can not begin to grasp the concept of telepathy; you do not think my thoughts, you do not feel my motivations, you are not me. So there really isn't any way of you knowing, and all you can view is mystery.

For the record, There are not that many people that I look up to or favor over others. In my life,however, there is one person I would like to meet. Call it childish, or perhaps immature, but I'd like to meet that one individual who I can share my soul with. Maybe not in all it's entirety, maybe I'd only have to share a fraction of my knowledge, and they'd understand it all without me having to break a lung in trying to explain myself. In any case, I believe that eventually, I will meet that special someone, the only thing I can really do is wait it out, and hope that we find each other someday. Life is full of wonders, isn't it magnificent?

- - - - - - - - -
I am Orobasmur Cosmocrea.

- - - - - - - - -