Mickey, 28, Männlich, IrlandZuletzt gesehen: Freitag Morgen
9

8

5

1

gespielte Titel seit 22. Mai. 2011
| | | | | | |
| --- | --- | --- | --- | --- | --- |
| | | The Specials – Ghost Town - Extended Version | | | 1. Aug., 21:52 |
| | | Future Islands – Seasons (Waiting on You) | | | 1. Aug., 21:47 |
| | | Future Islands – A Dream of You and Me | | | 1. Aug., 21:43 |
| | | Fat White Family – Touch The Leather | | | 1. Aug., 21:38 |
| | | The Shins – Australia | | | 1. Aug., 21:34 |
| | | Miles Kane – Rearrange | | | 1. Aug., 21:30 |
| | | Benjamin Booker – Violent Shiver | | | 1. Aug., 21:27 |
| | | Queens of the Stone Age – I Appear Missing | | | 31. Jul., 22:54 |
| | | Queens of the Stone Age – Kalopsia | | | 31. Jul., 22:49 |
| | | Queens of the Stone Age – Fairweather Friends | | | 31. Jul., 22:45 |
| | | Queens of the Stone Age – I Sat by the Ocean | | | 31. Jul., 22:41 |
| | | Queens of the Stone Age – The Vampyre of Time and Memory | | | 31. Jul., 22:38 |
| | | Josh Ritter – Lights | | | 31. Jul., 20:44 |
| | | Josh Ritter – A Certain Light | | | 31. Jul., 20:41 |
| | | Josh Ritter – The Appleblossom Rag | | | 31. Jul., 20:37 |
Mehr anzeigen

Feeds
| | | | | |
| --- | --- | --- | --- | --- |
| 1 | | | | |
| 2 | | | | |
| 3 | | | | |
| 4 | | | | |
| 5 | | | | |
| 6 | | | | |
| 7 | | | | |
| 8 | | | | |
| 9 | | | | |
| 10 | | | | |
| 11 | | | | |
| 12 | | | | |
| 13 | | | | |
| 14 | | | | |
| 14 | | | | |

Feeds
| | | | | | |
| --- | --- | --- | --- | --- | --- |
| 1 | | | | | |
| 2 | | | | | |
| 3 | | | | | |
| 3 | | | | | |
| 5 | | | | | |
| 6 | | | | | |
| 6 | | | | | |
| 8 | | | | | |
| 8 | | | | | |
| 10 | | | | | |
| 10 | | | | | |
| 12 | | | | | |
| 12 | | | | | |
| 12 | | | | | |
| 12 | | | | | |
Über mich
Hi my names Michael,
Thanks for dropping by. Here's a little info about me.
I'm an Easy going guy, Enjoy all kinds of music but Rocker at heart.
I play guitar in a cover band, playing tribute to the mods, rockers and skin-heads in N.ireland and beyond.
We play a variety of rock, two tone, punk eg the Who, Jam, Small Faces, Specials, Sex Pistols and Undertones to mention but a few.
One day I'd like to write original music.
Undecided what to do the rest of my life but making the most of it.
Please leave recommendations of music you think I will like.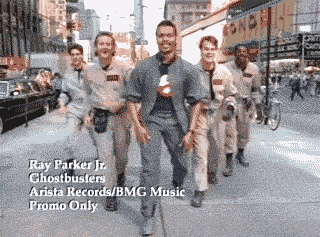 Letzte Aktivitäten