Kevin, 25, Männlich, Vereinigte StaatenZuletzt gesehen: Juli 2011
5

6

0

1

gespielte Titel seit 14. Apr. 2010
1.048 Lieblingslieder | 0 Beiträge | 2 Playlisten |

202 Shouts

Feeds
| | | | | |
| --- | --- | --- | --- | --- |
| 1 | | | | |
| 2 | | | | |
| 3 | | | | |
| 4 | | | | |
| 5 | | | | |
| 6 | | | | |
| 7 | | | | |
| 8 | | | | |
| 9 | | | | |
| 9 | | | | |
| 9 | | | | |
| 9 | | | | |
| 13 | | | | |
| 14 | | | | |
| 14 | | | | |
| 16 | | | | |
| 17 | | | | |
| 18 | | | | |
| 18 | | | | |
| 20 | | | | |

Feeds
| | | | | | |
| --- | --- | --- | --- | --- | --- |
| 1 | | | | | |
| 2 | | | | | |
| 3 | | | | | |
| 3 | | | | | |
| 3 | | | | | |
| 3 | | | | | |
| 3 | | | | | |
| 3 | | | | | |
| 9 | | | | | |
| 9 | | | | | |
| 9 | | | | | |
| 9 | | | | | |
| 9 | | | | | |
| 9 | | | | | |
| 9 | | | | | |
| 9 | | | | | |
| 9 | | | | | |
| 9 | | | | | |
| 9 | | | | | |
| 9 | | | | | |
Über mich
I am a masshole and proud of it!
Music has been the one thing that has kept me sane through the years .... not just listening as much as I can ... but playing as much as I can. My brother has been the largest influence to me ... not just in musical taste ... but in life as well. No one knows me like him ... and no one knows him like I do. Which brings me to the one thing I've been wanting to do .... write music with him. Its tough .... he's in Jersey .... I'm in Mass. One of these days we will compose an album together .... me on the drums ... and he can do the rest.
I've been trying to put together a list of bands that have influenced me besides Skiye, and I'm almost done .....
MASTODON
What can I say ... At first I wasn't sure I liked Mastodon ... and I'm not sure why, but after listening closely to them, they quickly became my favorite band. The reason is plain and simple .... you can't just sit down and start playing their music; you have to think about every note... and they sound like no other band. That and I find myself comparing my style of percussion to Brann Dailor who I feel should get more recognition for his talent. Watch some live videos of him and you'll see what I mean.

LES CLAYPOOL
Les Claypool is his own musical genre. He was the main reason I picked up the bass guitar ... and the main reason why I still play. Although I am not exactly the greatest bass player and I admit I haven't been playing it as much as I should ... when I do pick it up I find myself playing as if I were Les Claypool. Trying to incorporate riffs from a percussionists mind makes for a sound as close as I can get while still having my own style. To play like Claypool you have to watch him .... there is no other way ... so for those who think they can duplicate his sound by just popping in a CD... try a DVD instead because you will save yourself a world full of headaches and broken bass guitars...

KILLSWITCH ENGAGE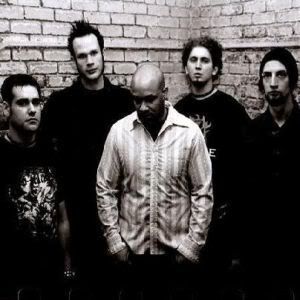 First and foremost I have to mention that Killswitch is close to home. However, the fact that they are out of Western Mass is not the reason I like them so much. I t has a lot to do with they are the first metal band I took a liking to. When I was younger I was not entirely into the heavier music.. actually my idea of heavy music was nothing like the "heavy metal" of today. Killswitch is actually one of the first bands where I really took notice of the difference between "classic rock" drum beats and "heavy metal" drum beats. Now I know there are a few exceptions to this like Led Zeppelin and The Who which incorporated double-bass into the mix on a regular basis. But overall ... double-bass isn't the same now as it was then and this is who made me realize that ...

TOOL
Tool is another band that belongs in its own genre. Also, each album they made from Opiate all the way to 10000 Days has a different sound. In each album you can hear a new direction, a new set of ideas. In a sense a new band emerges on each album and they still manage to draw my interest. Heavy sound to soothing sound and everything in between.... If you want to put on a pair of headphones and just relax ... or turn the volume all the way up and let some anger out you will be able to find a song on each album that will satisfy. And I must mention that Danny Carey is another drummer that just doesn't get enough credit ... next time you listen to some TOOL try to focus on just the drum-track ....



CKY