Joshua Dinwiddie, 28, Männlich, Vereinigte Staaten
facebook.com/joshua85Zuletzt gesehen: vor 8 Stunden
1

6

9

3

gespielte Titel seit 19. Okt. 2008

Feeds
| | | | | |
| --- | --- | --- | --- | --- |
| 1 | | | | |
| 2 | | | | |
| 3 | | | | |
| 4 | | | | |
| 5 | | | | |
| 6 | | | | |
| 7 | | | | |
| 8 | | | | |
| 8 | | | | |
| 10 | | | | |
| 11 | | | | |
| 11 | | | | |
| 13 | | | | |
| 14 | | | | |
| 15 | | | | |
| 16 | | | | |
| 16 | | | | |
| 16 | | | | |
| 19 | | | | |
| 19 | | | | |
| 19 | | | | |
| 22 | | | | |
| 23 | | | | |
| 23 | | | | |
| 23 | | | | |
| 26 | | | | |
| 27 | | | | |
| 28 | | | | |
| 29 | | | | |
| 30 | | | | |
| 31 | | | | |
| 31 | | | | |
| 31 | | | | |
| 34 | | | | |
| 34 | | | | |
| 34 | | | | |
| 37 | | | | |
| 38 | | | | |
| 38 | | | | |
| 38 | | | | |
| 38 | | | | |
| 38 | | | | |
| 38 | | | | |
| 38 | | | | |
| 45 | | | | |
| 45 | | | | |
| 45 | | | | |
| 45 | | | | |
| 49 | | | | |
| 49 | | | | |

Feeds
Über mich
My Ultimate Band
Vocals: Lajon Witherspoon (Sevendust)
Guitar: Adam Zadel (Soil)
Guitar: James Root (Slipknot / Stone Sour)
Bass: Marco Coti Zelati (Lacuna Coil)
Drums: Shannon Larkin (Godsmack)
http://www.sevendust.info/
http://www.myspace.com/sevendust
"Hope sees the invisible, achieves the impossible. If you look up, there are no limits."
-Lacuna Coil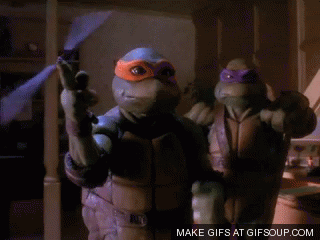 I like some Classic Rock. I also like Rock, Hard Rock, Heavy Metal, Melodic Metal, and Alternative Metal. Sometimes I like to listen to music I don't normally listen to such as Industrial, Blues, Acoustic, or Pop. I don't really listen to Hip-hop or R n B, but if the music is fun, I may give it a try.
My favorite band is Sevendust. Other great bands I like include Motley Crue, Metallica, Aerosmith, Shinedown, Seether, Godsmack, Soil, Stone Sour, Disturbed, Machine Head, Shadows Fall, Bullet For My Valentine, Mudvayne, Pantera, The Offspring, Lacuna Coil, Nonpoint, Alter Bridge, Sick Puppies, Disonic, Paradise Lost, Cold, Foo Fighters, Paramore, Poets of the Fall, Blackstone Cherry, Red, Epica, Delain, and Echoes of Eternity.
Bands/Artists I've seen live: Sevendust (twice), Soil, Aerosmith (twice), Kiss, Fuel, Saliva (they sucked ass!), and Santana.
The bands and artists shown below have had the biggest influences on me. My first record was "The Best of Van Halen" back in 1996 when was 11. It blew me away. Then I got into Guns 'N Roses after hearing "Welcome to the Jungle" and "Paradise City" on the car radio on my way home from school. I picked up the "Appetite for Destruction" album and loved it. My parents got me into Aerosmith by listening to their album "Big Ones" while we went out to eat. We were on vacation and 1 day my parents poped in the "Black Album" by Metallica and I was floored. I ended up buying all of their albums. Then around '98 I got into Motley Crue after watching them on Behind The Music on VH1. I bought all of their albums and they were my favorite band until I saw Sevendust live in '06. Sevendust has been my fav band ever since and I own all their records. They're a great diverse band and Lajon has the best voice in Hard Rock today. I was starting to get into Pantera when Dimebag died. He was a awesome guitarist. I bought their greatest hits album and loved it. R.I.P. Dimebag. So that's my rock background history.
Letzte Aktivitäten
Joshua_85 hat fah-only einen Shout hinterlassen.

vor 8 Stunden

Joshua_85 hat fah-only einen Shout hinterlassen.

Sonntag Abend

Joshua_85 hat fah-only einen Shout hinterlassen.

letzten Monat

Joshua_85 hat sein Profil aktualisiert.

Januar 2014

Joshua_85 hat sein Profil aktualisiert.

Januar 2014

Joshua_85 hat fah-only einen Shout hinterlassen.

November 2013

Joshua_85 hat Alter Bridge – Waters Rising einen Shout hinterlassen.

November 2013

Joshua_85 hat Lady Gaga – Gypsy zu seinen Lieblingsliedern hinzugefügt.

November 2013