Kaveh, 4, Männlich, IranZuletzt gesehen: Mai 2014
3

6

6

7

2

gespielte Titel seit 16. Mär. 2011
| | | | | | |
| --- | --- | --- | --- | --- | --- |
| | | Doom:vs – A Quietly Forming Collapse | | | 12. Mai., 6:58 |
| | | Doom:vs – Earthless | | | 12. Mai., 6:50 |
| | | Amon Amarth – The Beheading Of A King | | | 12. Mai., 6:48 |
| | | Shahin Najafi – Tarafe Ma | | | 11. Mai., 21:45 |
| | | Caladan Brood – Book of the Fallen | | | 11. Mai., 21:30 |
| | | Caladan Brood – A Voice Born of Stone and Dust | | | 11. Mai., 21:20 |
| | | Caladan Brood – To Walk the Ashes of Dead Empires | | | 11. Mai., 21:07 |
| | | Caladan Brood – Wild Autumn Wind | | | 11. Mai., 20:51 |
| | | Caladan Brood – Echoes of Battle | | | 11. Mai., 20:42 |
| | | Caladan Brood – City of Azure Fire | | | 11. Mai., 20:31 |
| | | Amon Amarth – Once Sealed In Blood | | | 11. Mai., 20:13 |
| | | Amon Amarth – Arson | | | 11. Mai., 20:05 |
| | | Amon Amarth – The Beheading Of A King | | | 11. Mai., 20:01 |
| | | Amon Amarth – Valkyries Ride | | | 11. Mai., 19:56 |
| | | Amon Amarth – The Pursuit Of Vikings | | | 11. Mai., 19:52 |
| | | Amon Amarth – The Fate of Norns | | | 11. Mai., 19:46 |
| | | Amon Amarth – Where Death Seems To Dwell | | | 11. Mai., 19:41 |
| | | Amon Amarth – An Ancient Sign Of Coming Storm | | | 11. Mai., 19:36 |
| | | Summoning – Where Hope and Daylight Dies | | | 11. Mai., 17:20 |
| | | Summoning – Where Hope and Daylight Dies | | | 11. Mai., 17:12 |
Mehr anzeigen

Feeds
| | | | | |
| --- | --- | --- | --- | --- |
| 1 | | | | |
| 2 | | | | |
| 3 | | | | |
| 4 | | | | |
| 5 | | | | |
| 6 | | | | |
| 7 | | | | |
| 8 | | | | |
| 9 | | | | |
| 10 | | | | |
| 11 | | | | |
| 12 | | | | |
| 13 | | | | |
| 14 | | | | |
| 15 | | | | |
| 16 | | | | |
| 17 | | | | |
| 18 | | | | |
| 19 | | | | |
| 20 | | | | |
| 21 | | | | |
| 22 | | | | |
| 23 | | | | |
| 24 | | | | |
| 25 | | | | |
| 26 | | | | |
| 27 | | | | |
| 28 | | | | |
| 29 | | | | |
| 30 | | | | |
| 31 | | | | |
| 32 | | | | |
| 33 | | | | |
| 34 | | | | |
| 35 | | | | |
| 36 | | | | |
| 37 | | | | |
| 38 | | | | |
| 39 | | | | |
| 40 | | | | |
| 41 | | | | |
| 42 | | | | |
| 43 | | | | |
| 44 | | | | |
| 45 | | | | |
| 46 | | | | |
| 47 | | | | |
| 47 | | | | |
| 49 | | | | |
| 50 | | | | |

Feeds
| | | | | | |
| --- | --- | --- | --- | --- | --- |
| 1 | | | | | |
| 2 | | | | | |
| 3 | | | | | |
| 4 | | | | | |
| 5 | | | | | |
| 6 | | | | | |
| 6 | | | | | |
| 8 | | | | | |
| 9 | | | | | |
| 10 | | | | | |
| 11 | | | | | |
| 12 | | | | | |
| 13 | | | | | |
| 14 | | | | | |
| 15 | | | | | |
| 16 | | | | | |
| 17 | | | | | |
| 18 | | | | | |
| 18 | | | | | |
| 20 | | | | | |
| 20 | | | | | |
| 22 | | | | | |
| 23 | | | | | |
| 23 | | | | | |
| 23 | | | | | |
| 26 | | | | | |
| 27 | | | | | |
| 27 | | | | | |
| 29 | | | | | |
| 29 | | | | | |
Über mich
_--------------------------------------------------------------------------------------------------------------------------------------
---------------------------------------------------------------------------------------------------------------------------------------
I think someone should just take this city and just… just flush it down the fuckin' toilet
Consciousness is pattern. .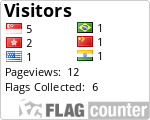 Happy B Day
Generated on February 23 2013
I'm An Evil Beast Who will Manipulate Your Feelings, Use You, Consume You,Hurt You, Act Like You Mean Something To me, Rape You, And Then Dump You Without Any feelings... Deal with it. :3
dont add me if you dont like the music i like ffs.
Letzte Aktivitäten
HELLIATOR hat eine gelöschte Gruppe verlassen.

vor 28 Tagen

HELLIATOR und sind nun Freunde.

März 2014

HELLIATOR und sind nun Freunde.

März 2014

HELLIATOR hat KilleR-3068 einen Shout hinterlassen.

Februar 2014

HELLIATOR hat KilleR-3068 einen Shout hinterlassen.

Februar 2014

HELLIATOR ist der Gruppe Estatic Fear beigetreten.

Februar 2014

HELLIATOR und MohammadJimTa sind jetzt Freunde.

Februar 2014

HELLIATOR hat eine gelöschte Gruppe verlassen.

Februar 2014

_Everwake_ und HELLIATOR sind jetzt Freunde.

Februar 2014

HELLIATOR ist der Gruppe beigetreten.

Februar 2014