A strong, independent black woman who don't need no man. Or something., 23, Männlich, Spanien
www.youtube.com/user/AxaDo…Zuletzt gesehen: letzten Monat
4

0

0

8

6

gespielte Titel seit 9. Feb. 2010
1.039 Lieblingslieder | 2 Beiträge | 0 Playlisten |

516 Shouts

Feeds
| | | | | |
| --- | --- | --- | --- | --- |
| 1 | | | | |
| 2 | | | | |
| 3 | | | | |
| 4 | | | | |
| 5 | | | | |
| 6 | | | | |
| 7 | | | | |
| 8 | | | | |
| 9 | | | | |
| 10 | | | | |
| 11 | | | | |
| 12 | | | | |
| 13 | | | | |
| 14 | | | | |
| 15 | | | | |
| 15 | | | | |
| 15 | | | | |
| 18 | | | | |
| 18 | | | | |
| 20 | | | | |
| 20 | | | | |
| 20 | | | | |
| 20 | | | | |
| 20 | | | | |
| 20 | | | | |

Feeds
| | | | | | |
| --- | --- | --- | --- | --- | --- |
| 1 | | | | | |
| 1 | | | | | |
| 1 | | | | | |
| 1 | | | | | |
| 1 | | | | | |
| 1 | | | | | |
| 1 | | | | | |
| 1 | | | | | |
| 1 | | | | | |
| 1 | | | | | |
| 1 | | | | | |
| 1 | | | | | |
| 13 | | | | | |
| 13 | | | | | |
| 13 | | | | | |
| 16 | | | | | |
| 16 | | | | | |
| 16 | | | | | |
| 16 | | | | | |
| 16 | | | | | |
| 16 | | | | | |
| 16 | | | | | |
| 16 | | | | | |
| 16 | | | | | |
| 16 | | | | | |
| 16 | | | | | |
| 16 | | | | | |
| 16 | | | | | |
| 16 | | | | | |
| 16 | | | | | |
| 16 | | | | | |
| 16 | | | | | |
| 16 | | | | | |
| 16 | | | | | |
| 16 | | | | | |
| 16 | | | | | |
| 16 | | | | | |
| 16 | | | | | |
| 16 | | | | | |
| 16 | | | | | |
| 16 | | | | | |
| 16 | | | | | |
| 16 | | | | | |
| 16 | | | | | |
| 16 | | | | | |
| 16 | | | | | |
| 16 | | | | | |
| 16 | | | | | |
| 16 | | | | | |
| 16 | | | | | |
Über mich
I've got a lot of love to give, and a fairly high chance of developing prostate cancer.
If you want to add me for the sake of it or you're feeling the irrepressible urge to write some random shit that doesn't make any sense, feel free to do it, I don't really care anymore; make yourself at home, you creepy fuck.
Here, have some poetry, courtesy of Kayo Dot's main lyricist (I think), Jason Byron.
Like a kiss, soft and wild with the delicate steps of petals fallen in a stream
This swirling ballerina turns in faint and sighing grandeur
Across the floor to me.
A monarch plays the violin to a summer's afternoon
Whilst quietly the earthworm adores the soil in winter's sparkling gloom
It breaks away, growing, as the flowers do.

A thunderhead embraces his enraptured lover
And kisses with a gale that also makes the cattails shudder.
His tears cannot, as he proclaims his love, be held with lightning back;
They fondly dance into an open window
And fondly dance with mine.

Our eyelashes weaken with a weight that is sweet and fine,
And this feels like frogs and spiders in the sweet outside.
Tell me why world, unfathomable and good,
The beauty of everything is infinite and cruel.

An airplane, a puppet, an orange, a spoon,
A window, and outside
Stars and the moon.
I'm crying like a little bitch
rite nao
.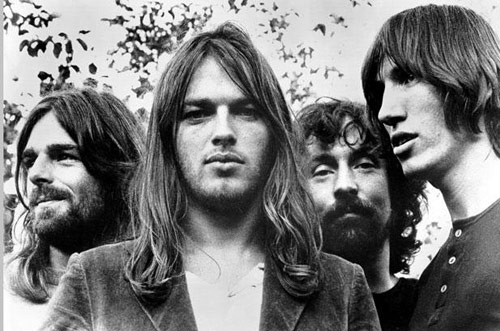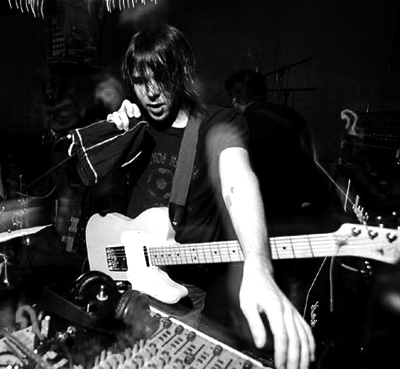 Yes, pretentious black and white band/artist pictures are totally my thing. Am I not the most special snowflake you've seen in a while?
Letzte Aktivitäten