Ryan Wood, 19, Männlich, Vereinigtes KönigreichZuletzt gesehen: April 2013
2

1

8

0

6

gespielte Titel seit 13. Sep. 2011

Feeds
| | | | | |
| --- | --- | --- | --- | --- |
| 1 | | | | |
| 2 | | | | |
| 3 | | | | |
| 4 | | | | |
| 5 | | | | |
| 6 | | | | |
| 7 | | | | |
| 8 | | | | |
| 9 | | | | |
| 10 | | | | |
| 11 | | | | |
| 12 | | | | |
| 13 | | | | |
| 14 | | | | |
| 15 | | | | |

Feeds
| | | | | | |
| --- | --- | --- | --- | --- | --- |
| 1 | | | | | |
| 2 | | | | | |
| 3 | | | | | |
| 4 | | | | | |
| 4 | | | | | |
| 6 | | | | | |
| 7 | | | | | |
| 8 | | | | | |
| 9 | | | | | |
| 10 | | | | | |
| 11 | | | | | |
| 12 | | | | | |
| 13 | | | | | |
| 14 | | | | | |
| 15 | | | | | |
Über mich
Things like art, science and philosophy amaze me. My ambition in life is to go to work for a post-production media company as a colourist. That or be a underwater photographer or any other kind of photography. I've always been watching films of all genres. The story makes it, not fancy effects or A-list celebrity's in it.
Friends are the people who make this world much nicer though. Companionship is a basic need for humans, we're all humans, no matter what race, nationality, language or sex. All men are created equal.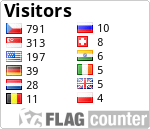 Your Personality is Very Rare (INFP)
Your personality type is dreamy, romantic, elegant, and expressive.
Only about 5% of all people have your personality, including 6% of all women and 4% of all men.
You are Introverted, Intuitive, Feeling, and Perceiving.
Letzte Aktivitäten
Gentlemens-club hat sein Profil aktualisiert.

Oktober 2012